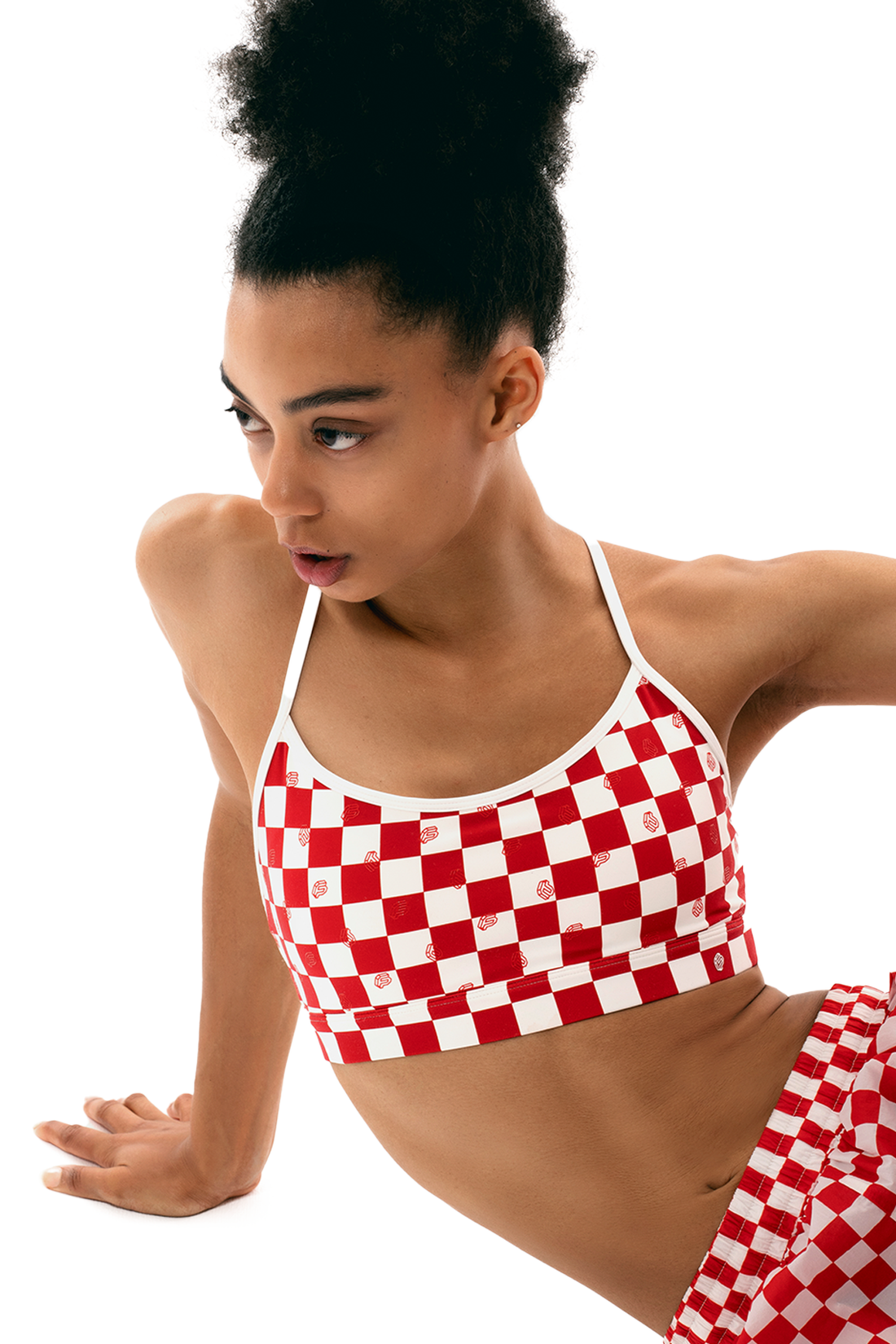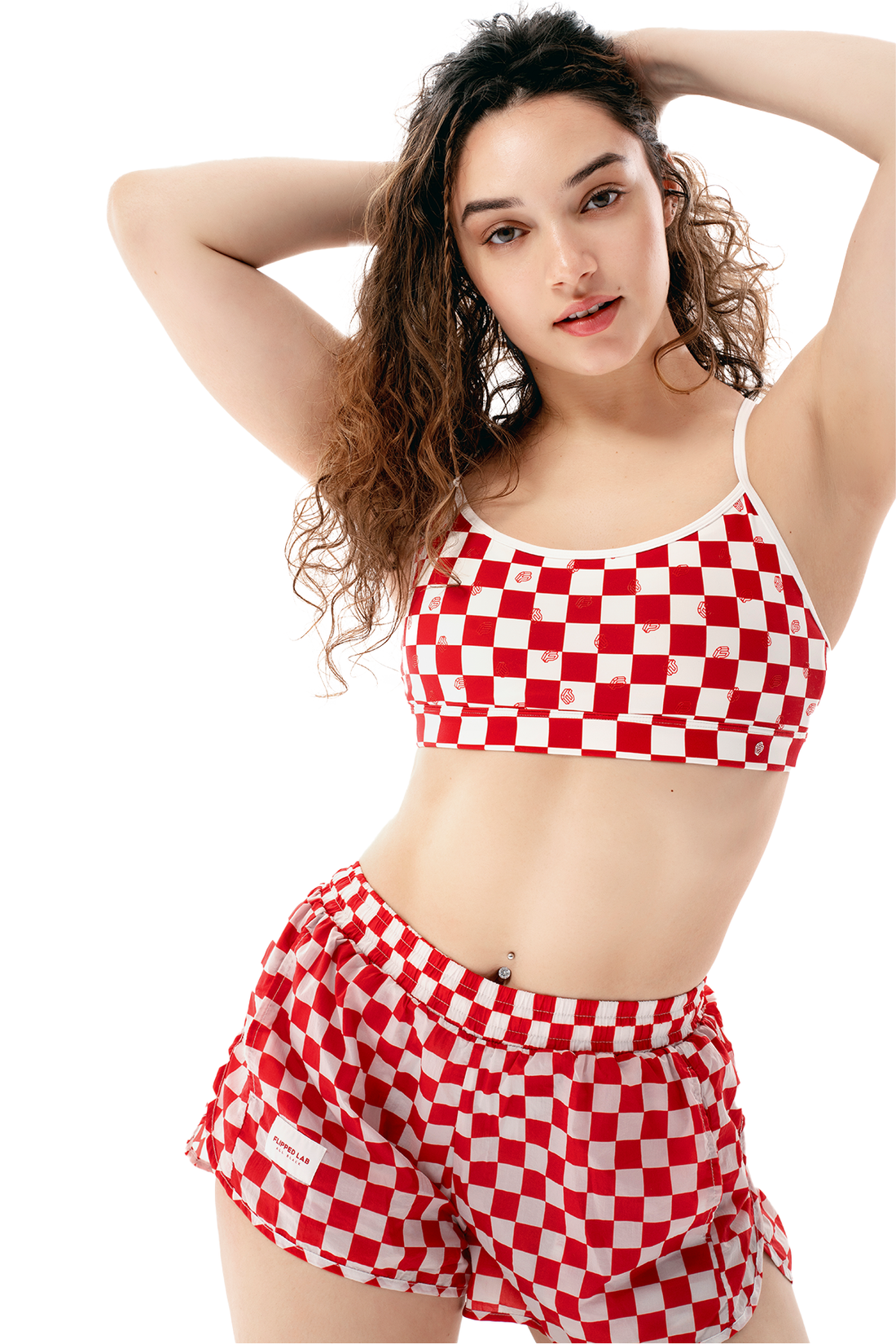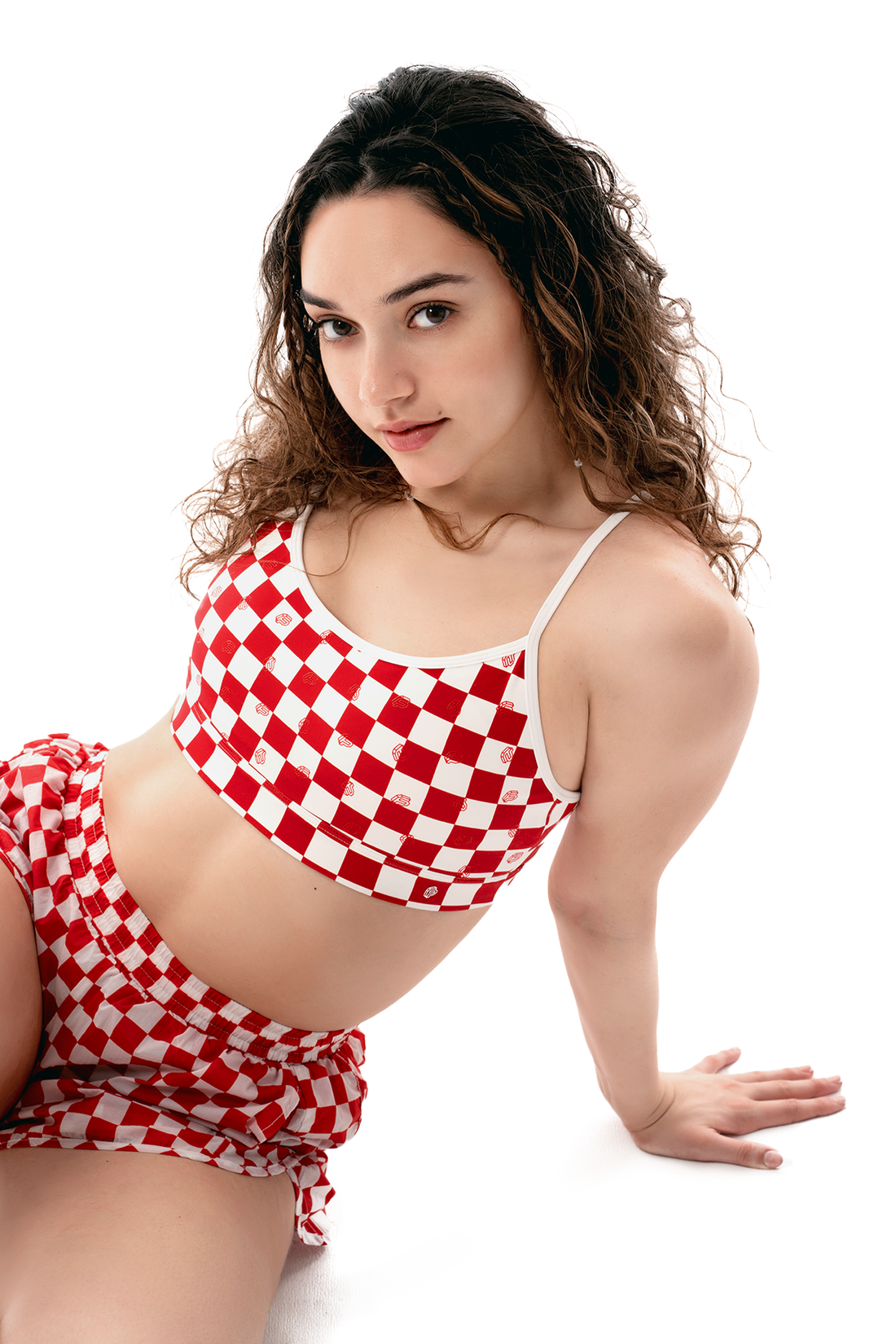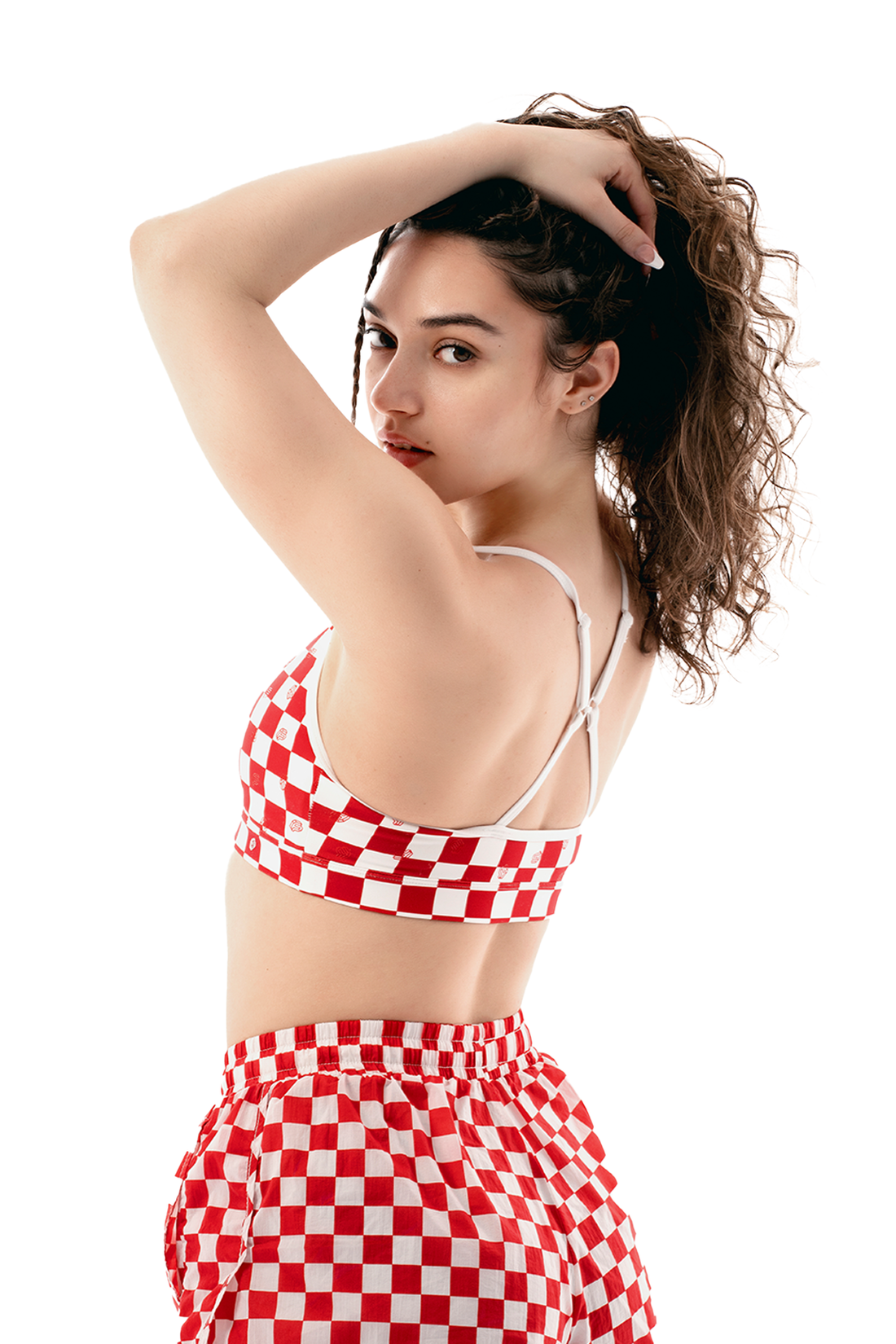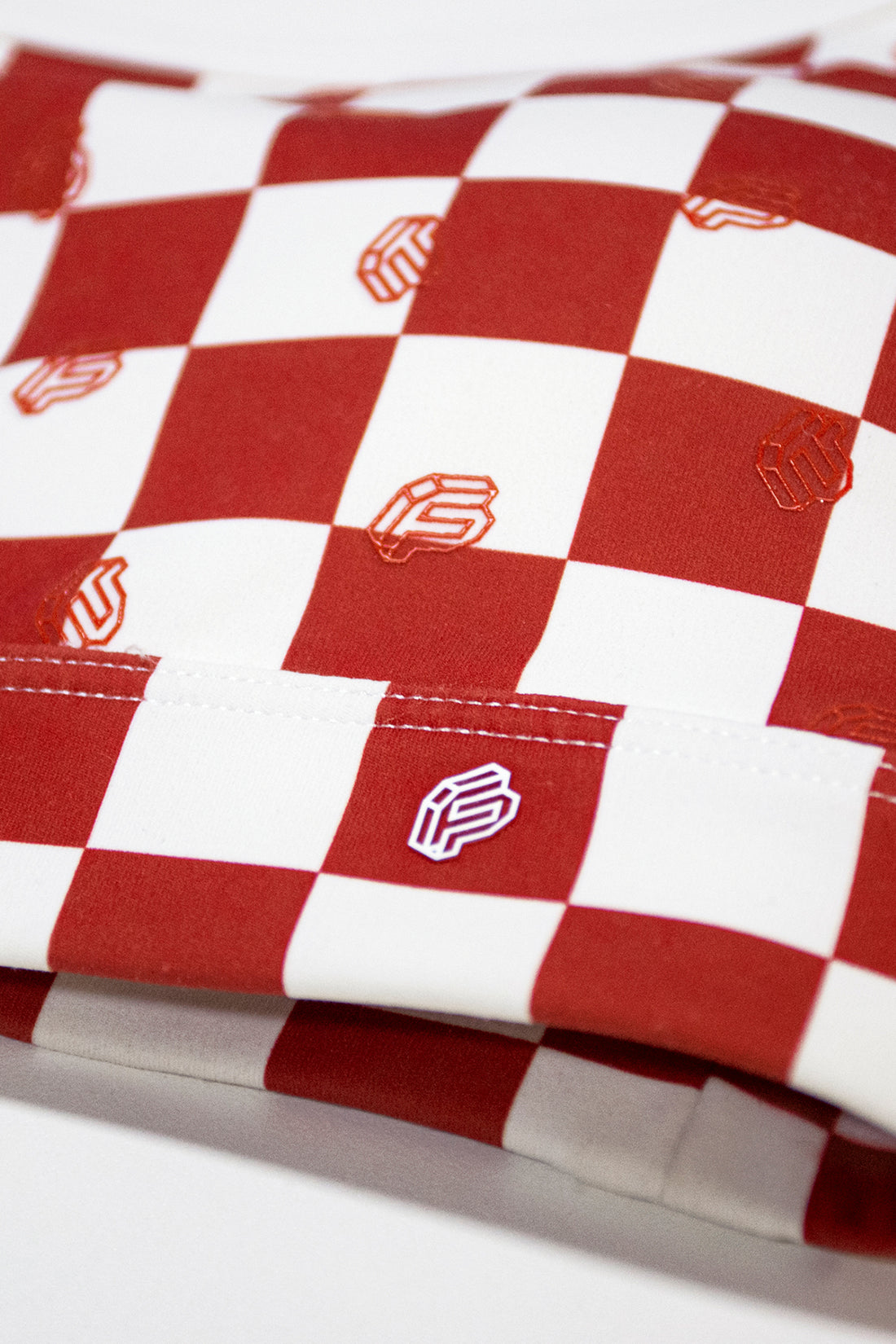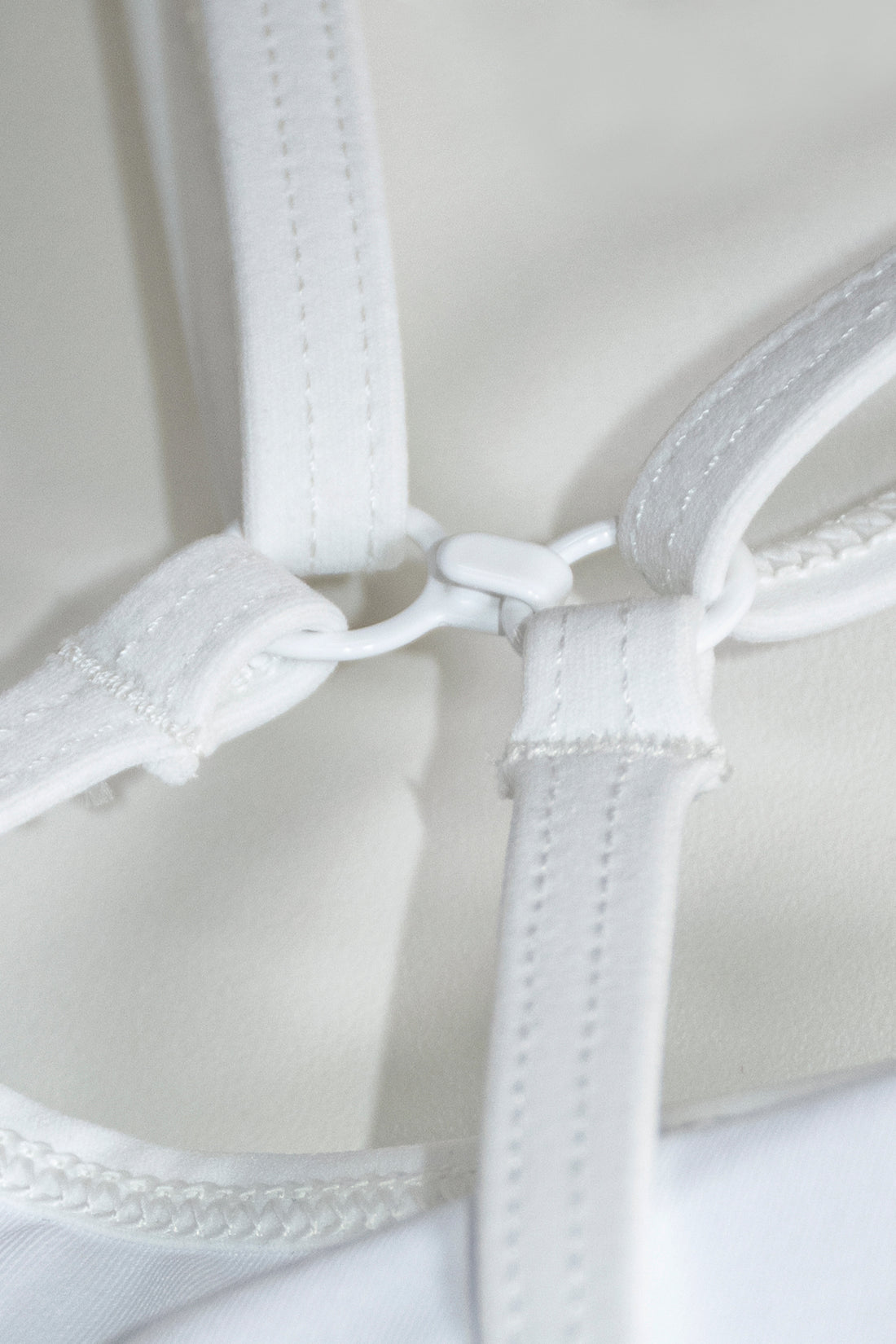 Cherry/White Checker Sports Bra
Our Cherry/White Checker Sports Bra makes you glow with a lively retro pin-up girl look, further enhanced by the bra's 3D-screen printed brand logo marks. Its adjustable back straps and X-shaped cross-design clasp option provide enhanced support flexibility and comfort for confident wearing during exercise and in daily life. The cups integrate non-removable shape-fast pads, making the Cherry/White Checker Sports Bra both easy to exercise in and to clean.
Buttery-soft
Airy
Breathable
• To avoid premature fading, add a small amount of
salt to the first wash
• Always clean as soon as possible after use and soak
for 10~15 minutes pre-wash for best results
• Wash separately to prevent cross-infection and
staining
• Hand wash in warm water and avoid aggressive rubbing
to preserve fabric elasticity and shape
• Dry with low heat, do not iron or dry clean at high
temperatures, and do not bleach
materials
70% Nylon / 30% spandex
Four-way stretch
Anti-microbial
Moisture-wicking
KEY FEATURES
3D pattern-making technology
X-shaped clasp option
Adjustable / crossable straps
Digital printing
Silicone printing
Shape-fast, non-removable padding
Love the bra!
I have the checker bras in three colors and love the way they fit and the looks! As for size, I would recommend checking their size chart carefully. I am usually US6/8 for other brands but a size 4 here fits me well.
Most comfy bra.
Love the checkerboard look. It's my favorite retro-style! You can adjust the straps for basic support or you can cinch the straps to cross your back to get better support for hard core workouts
Perfect everyday bra
My favorite everyday bra! Cuz I dont want my bra too tight, so I purchased size 4,my normal size is 2,international size is 75B. It's perfect for my daily outfits!
Pretty, minimal--perfect
The immovable pads are perfect for me when I wash them. I wear it for exercise as well as going out. It is rare to find such a good bra and I ordered the blue one too!