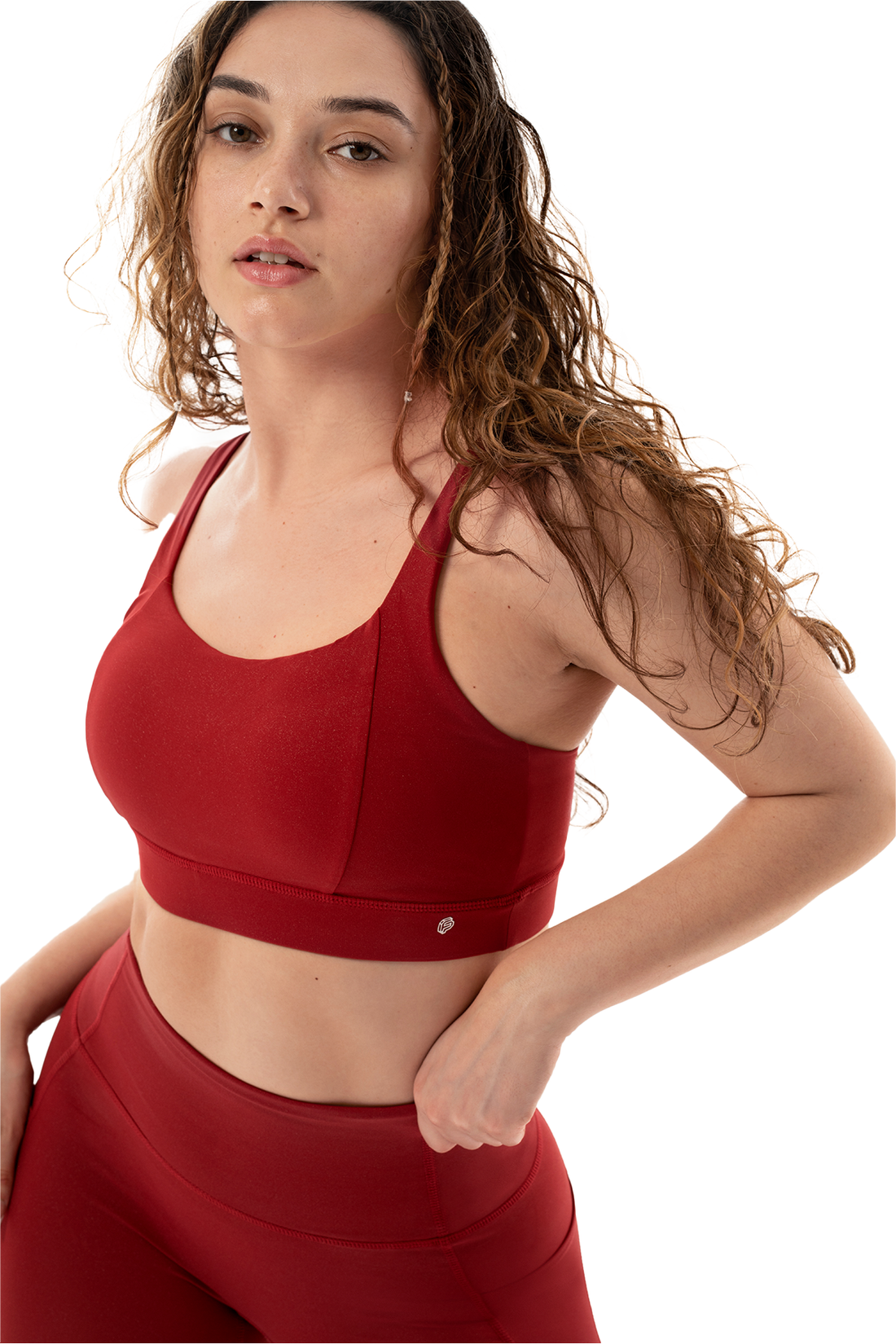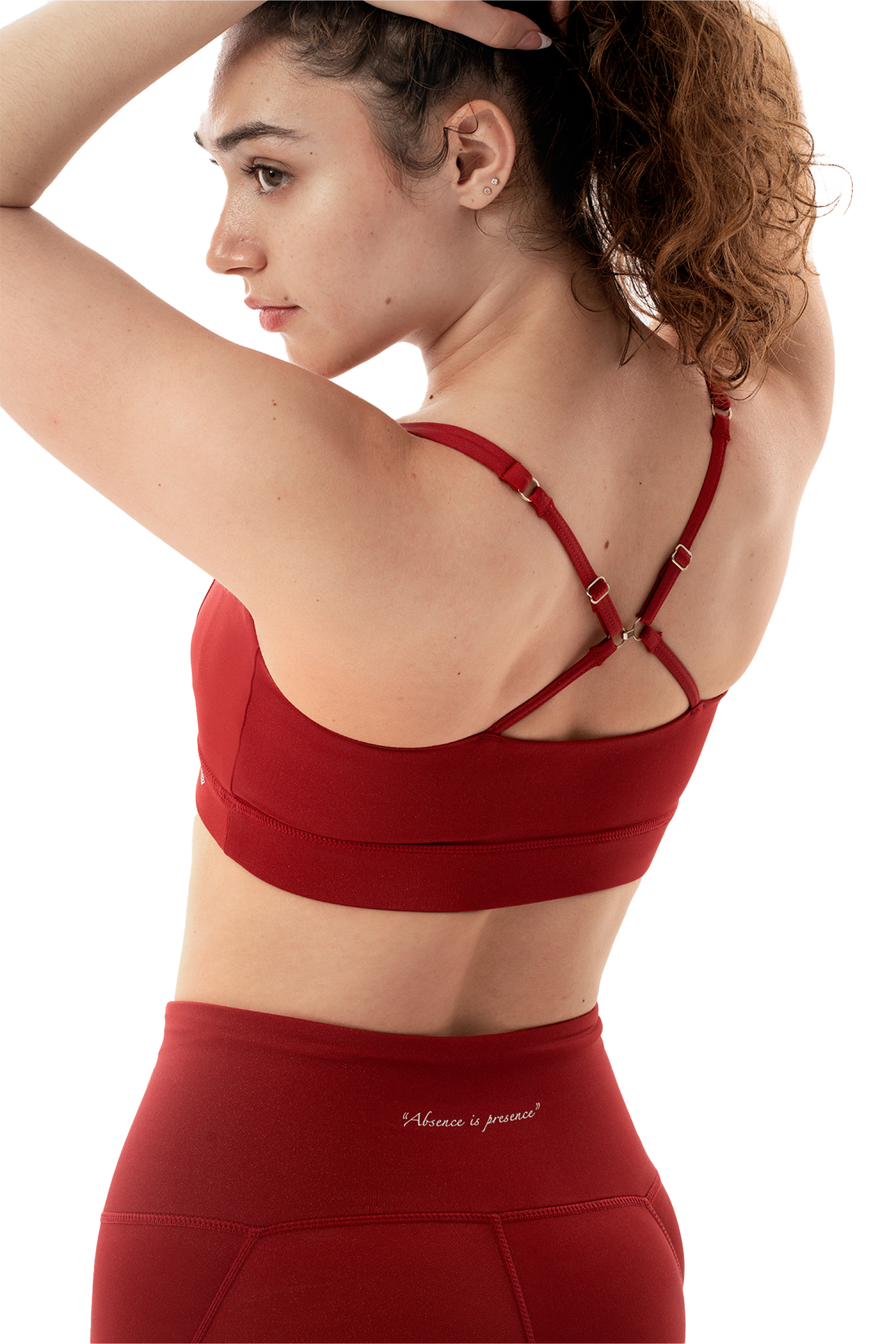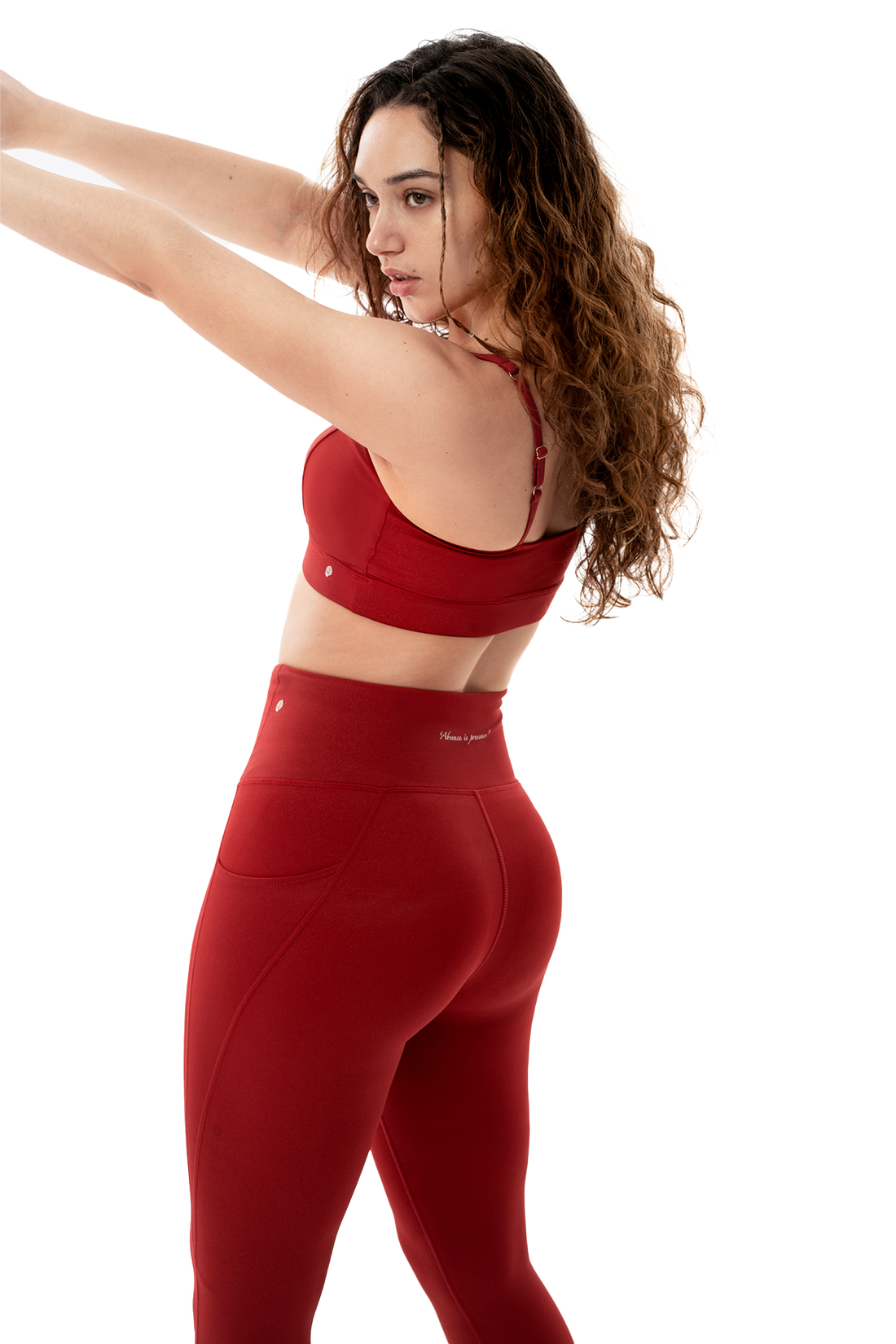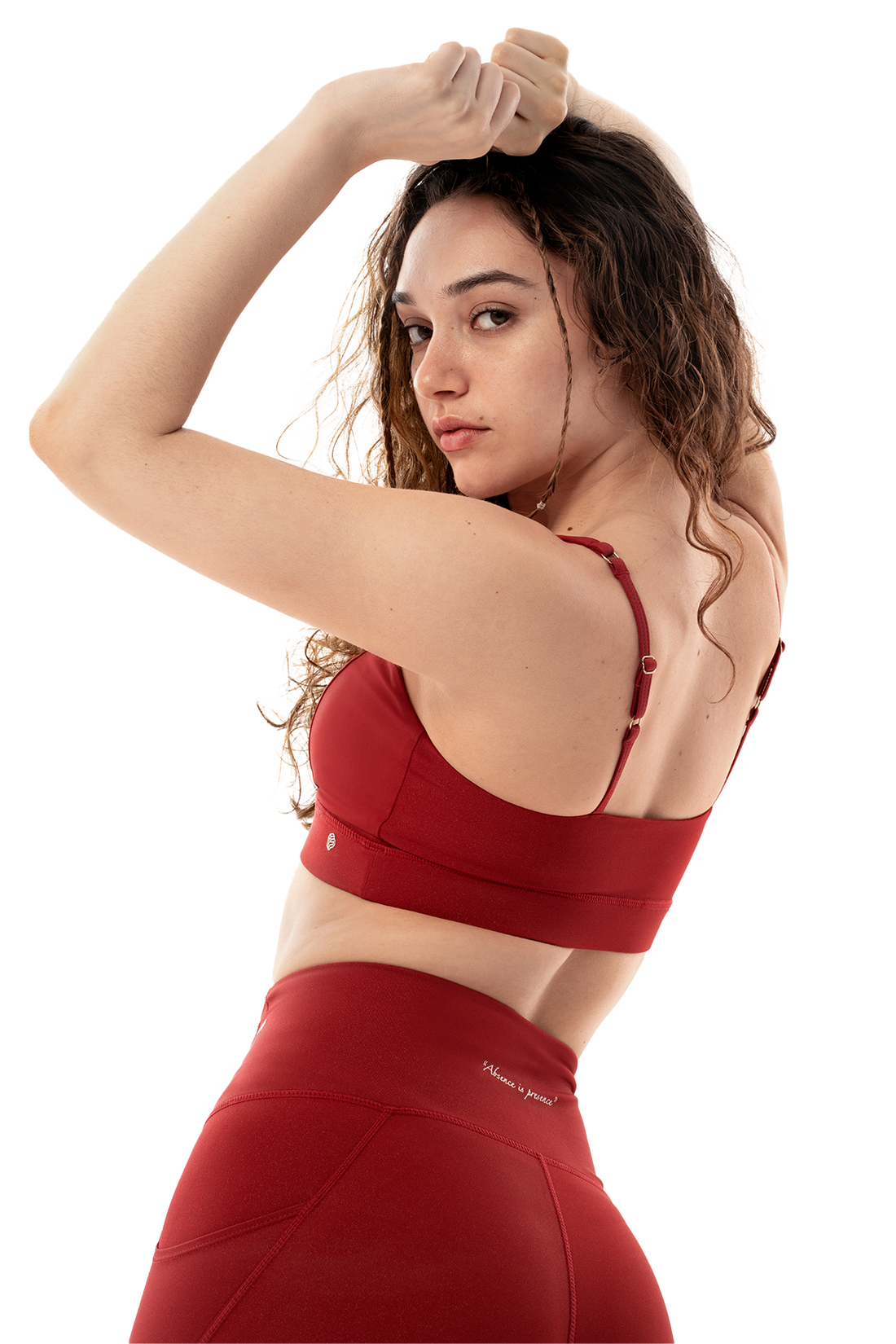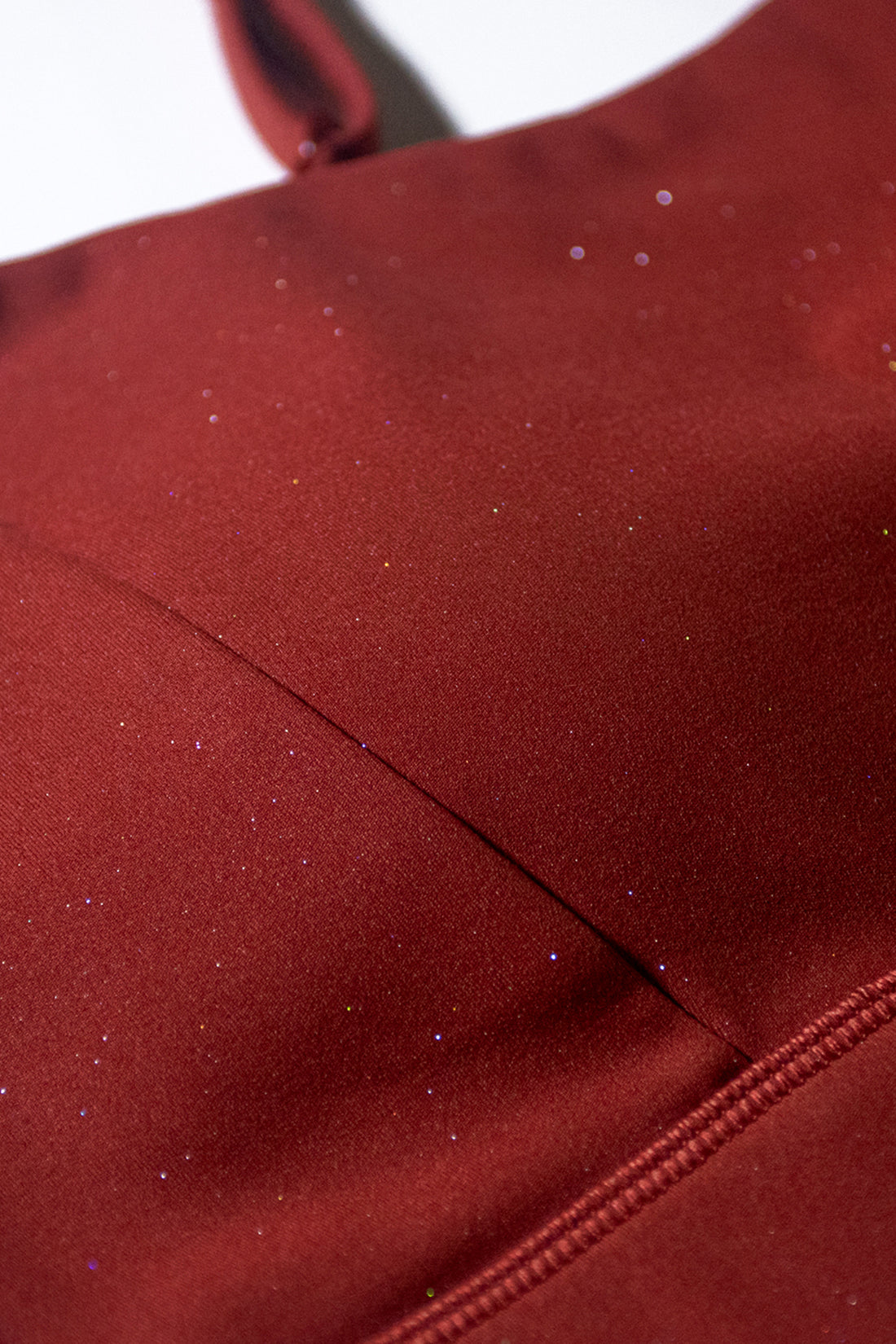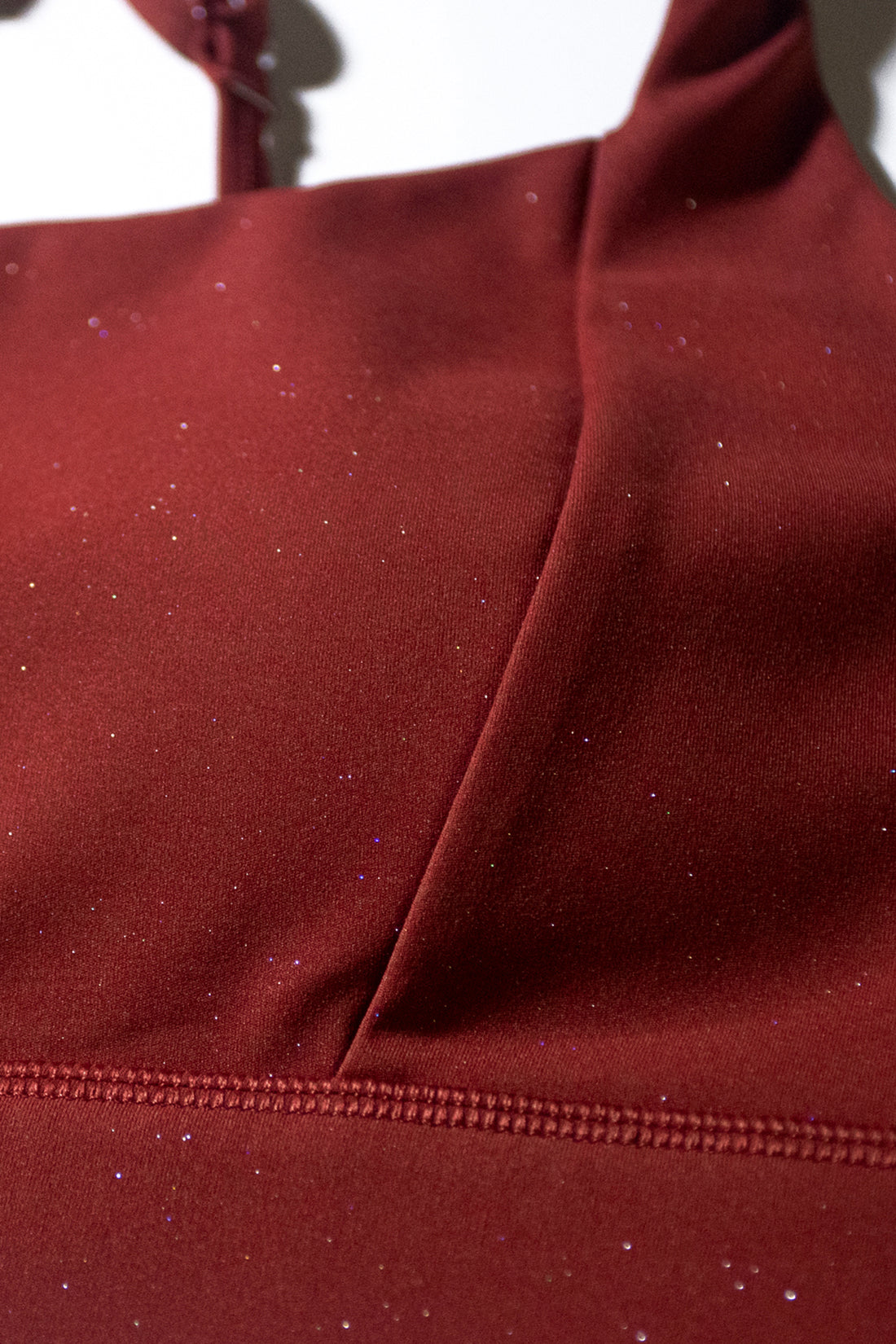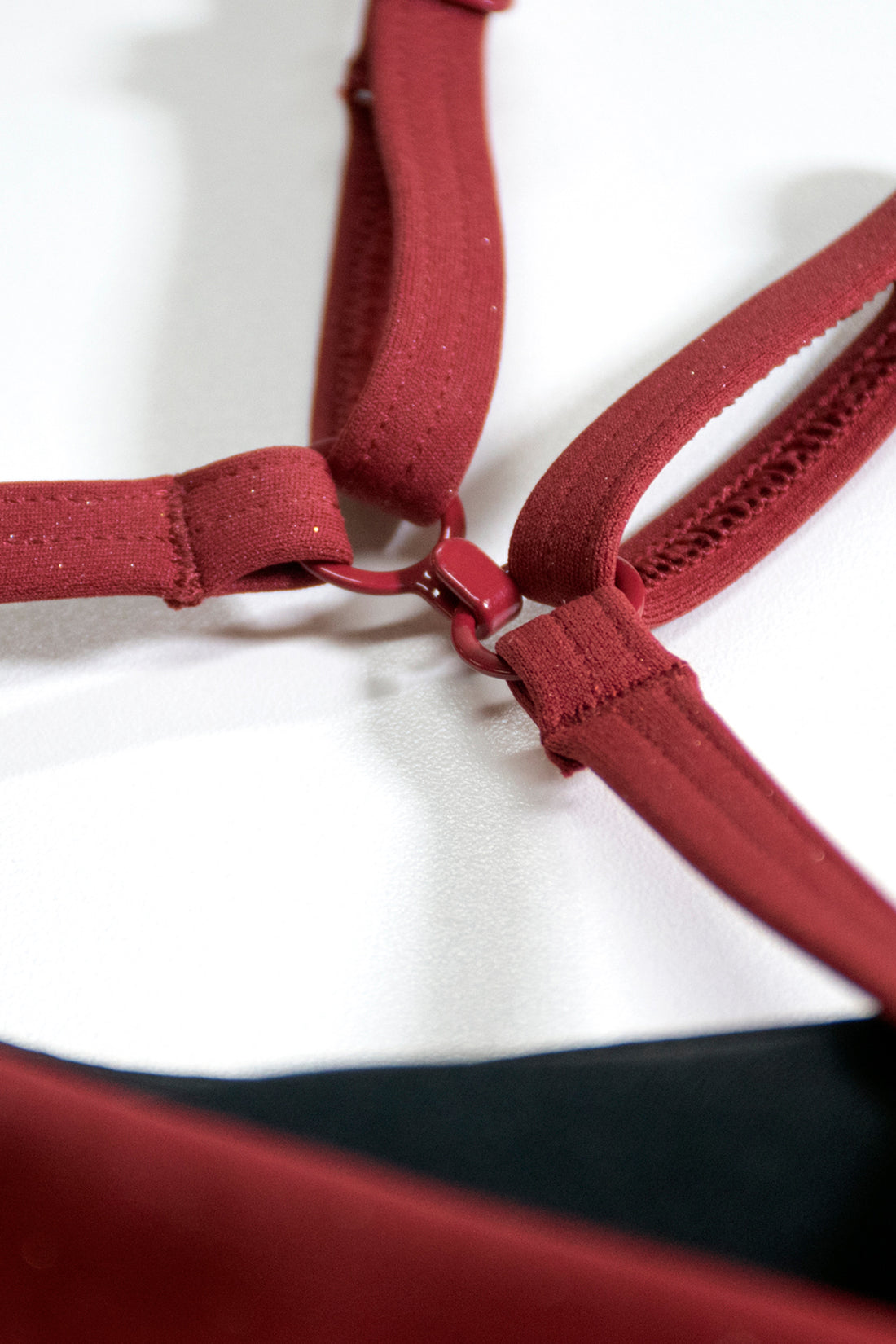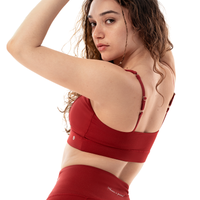 Our vintage-chic Shimmer Red Sports Bra incorporates a touch of glitter to make you truly sparkle! Its adjustable straps provide extra comfort for confident wearing during workouts and in daily life. The cups integrate a shape-fast suture design, making the Shimmer Red Sports Bra both easy to exercise in and to clean. Pair with our Shimmer Red Leggings for a knockout look!
Soft
Shimmery
Breathable
Supportive
• To avoid premature fading, add a small amount of
salt to the first wash
• Always clean as soon as possible after use and soak
for 10~15 minutes pre-wash for best results
• Wash separately to prevent cross-infection and
staining
• Hand wash in warm water and avoid aggressive rubbing
to preserve fabric elasticity and shape
• Dry with low heat, do not iron or dry clean at high
temperatures, and do not bleach
materials
80% Nylon / 20% Lycra
Four-way stretch
Anti-microbial
Moisture-wicking
KEY FEATURES
3D-pattern making technology
Clasp back
Adjustable / Crossable straps
Shape-fast, non-removable padding
Exclusive KBSPARK® fabric-spark powder technology
Nice product
Love the straps and color! The adjustable straps make it a high impact support.I am 5'25'',169lbs, cup area in size 6 is not suitable for me, so I changed to purchase size 4 . The cup area is perfect but the bottom is a little tight.