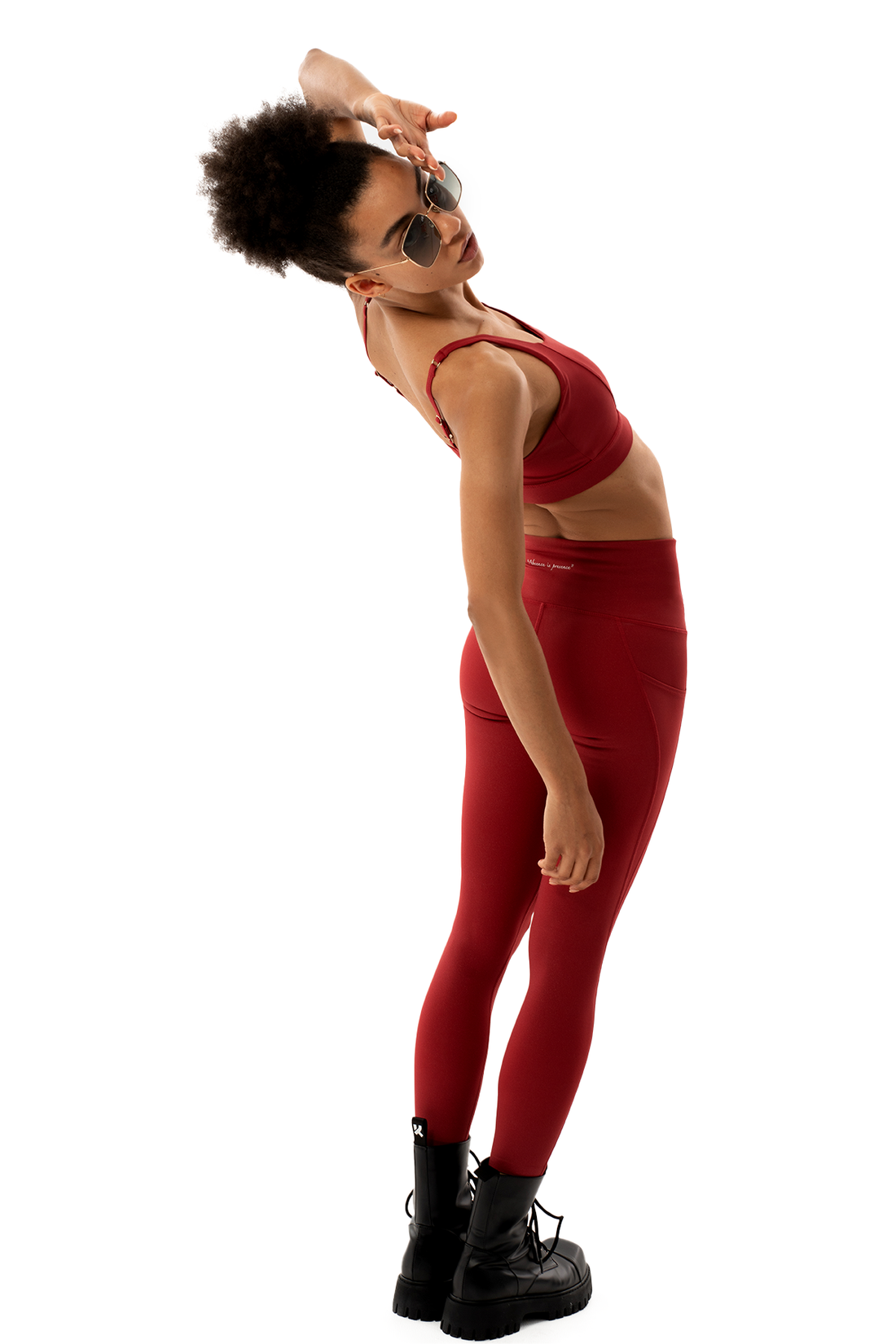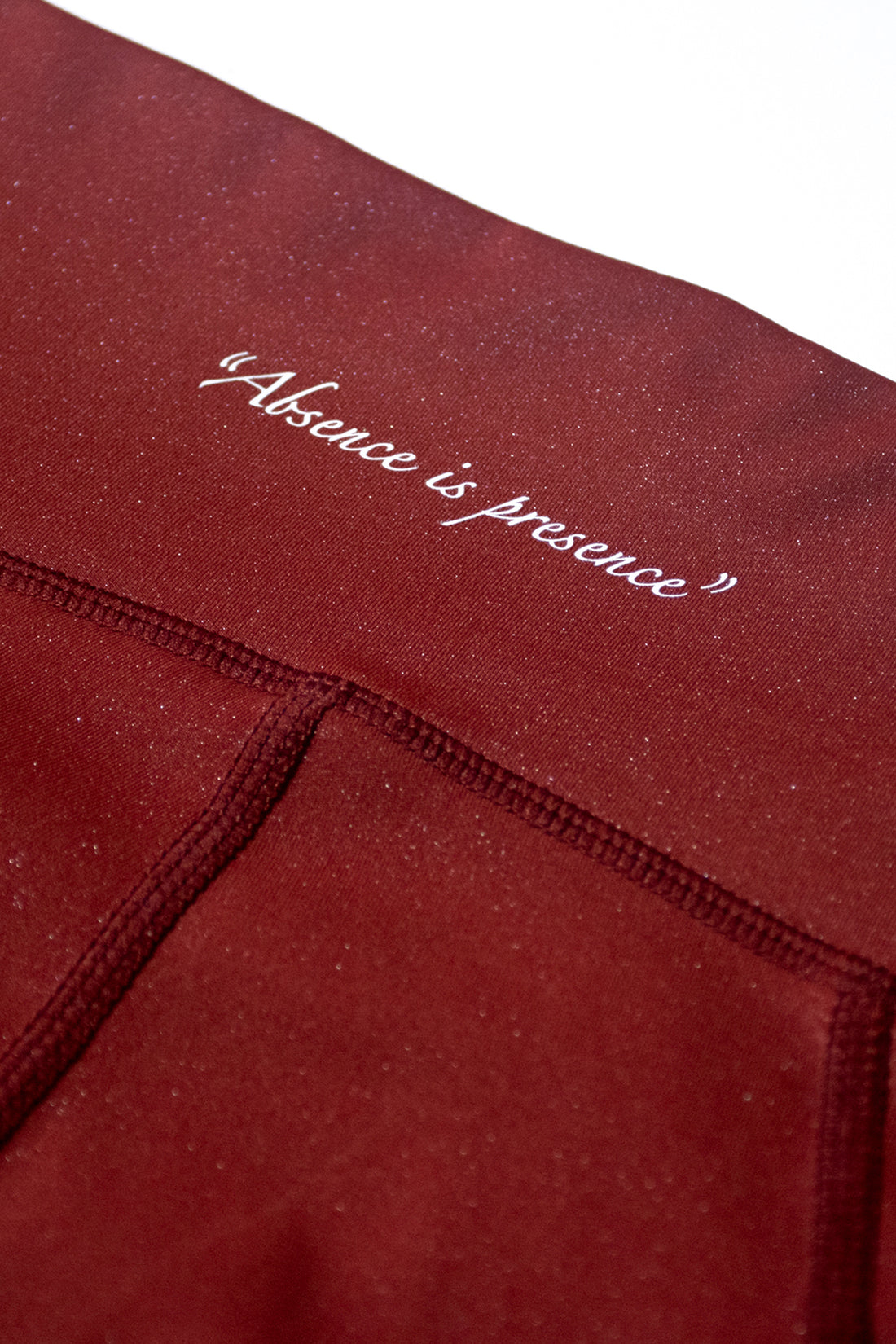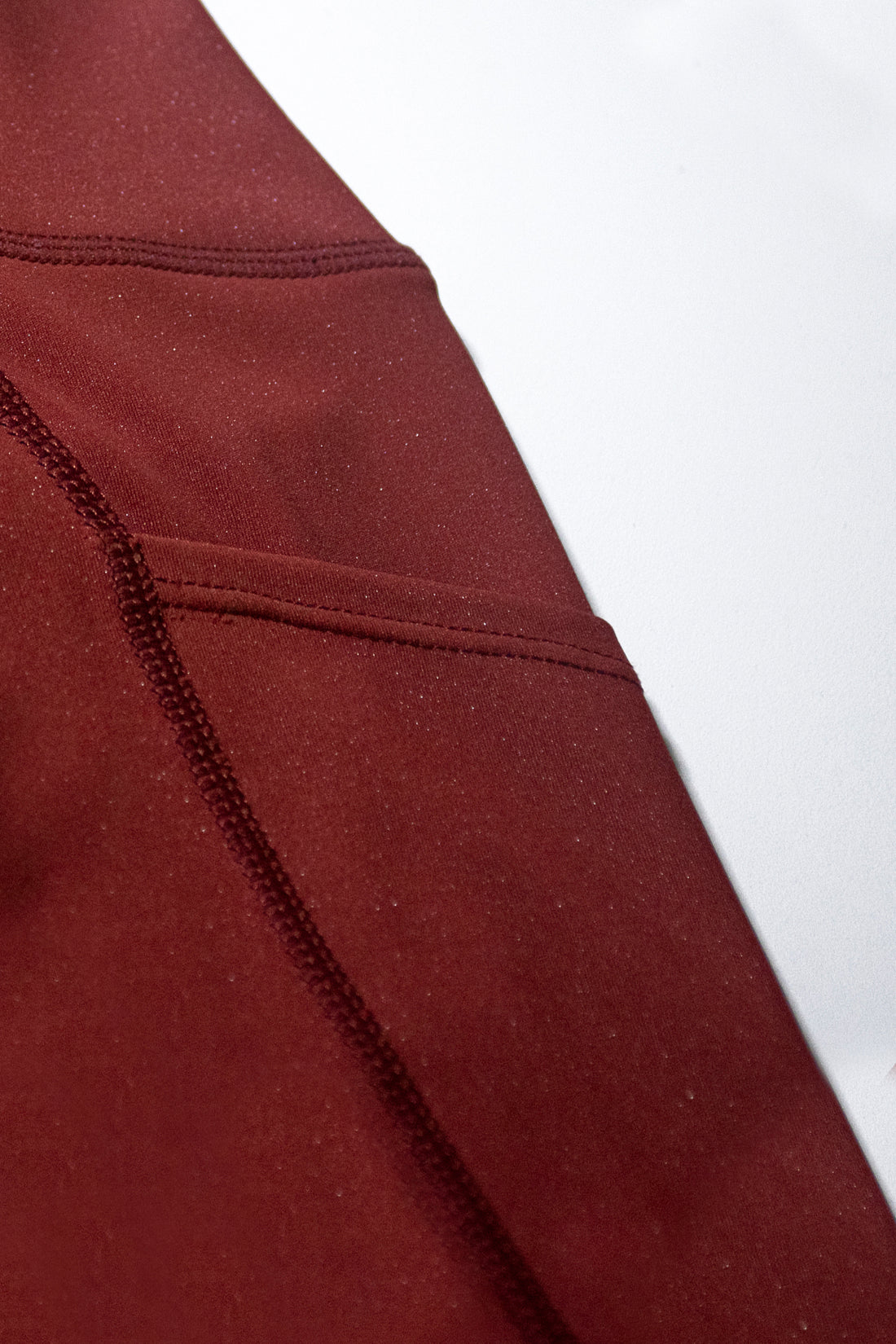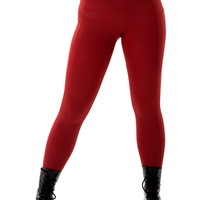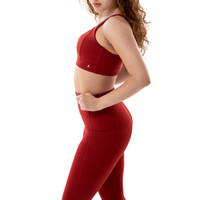 Our vintage-chic Shimmer Red legging incorporates a touch of glitter to make you truly sparkle! Our leggings leverage 3D plate-making design technology, enabling highly-accurate body-fit modeling. Featuring a stylish silicone logo on the back, the Shimmer Red Leggings are pressed using specialized technology that helps prevent the hems from sliding during exercise. The arched and side line designs help shape the waist span, and two phone pockets allow for hands-free movement. Pair with our Shimmer Red Sports Bra for a knockout look!
Soft
Shimmery
Breathable
Supportive
• To avoid premature fading, add a small amount of
salt to the first wash
• Always clean as soon as possible after use and soak
for 10~15 minutes pre-wash for best results
• Wash separately to prevent cross-infection and
staining
• Hand wash in warm water and avoid aggressive rubbing
to preserve fabric elasticity and shape
• Dry with low heat, do not iron or dry clean at high
temperatures, and do not bleach
materials
80% Nylon / 20% Lycra
Four-way stretch
Anti-microbial
Moisture-wicking
key features
3D-pattern making technology
Phone pockets
Insensitive label
Exclusive KBSPARK® fabric-spark powder technology
Great fit!
They are absolutely AMAZING! Ordered the blue one too. They are soft, comfy, shiny under the sun and do the job!
Shimmer!!
The shimmer is amazing!! The fabric is shiny in the sunshine! And love the adjustable straps !