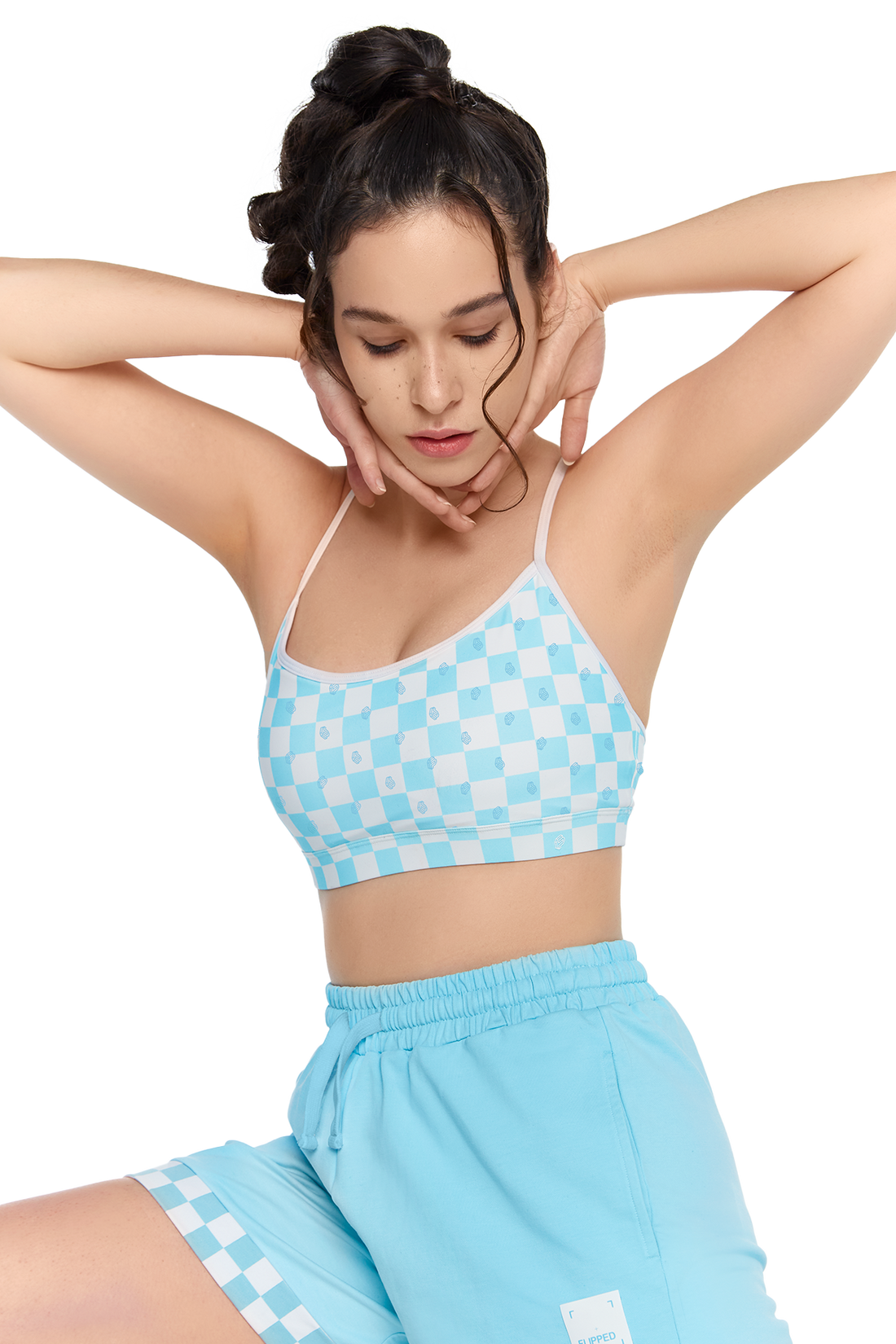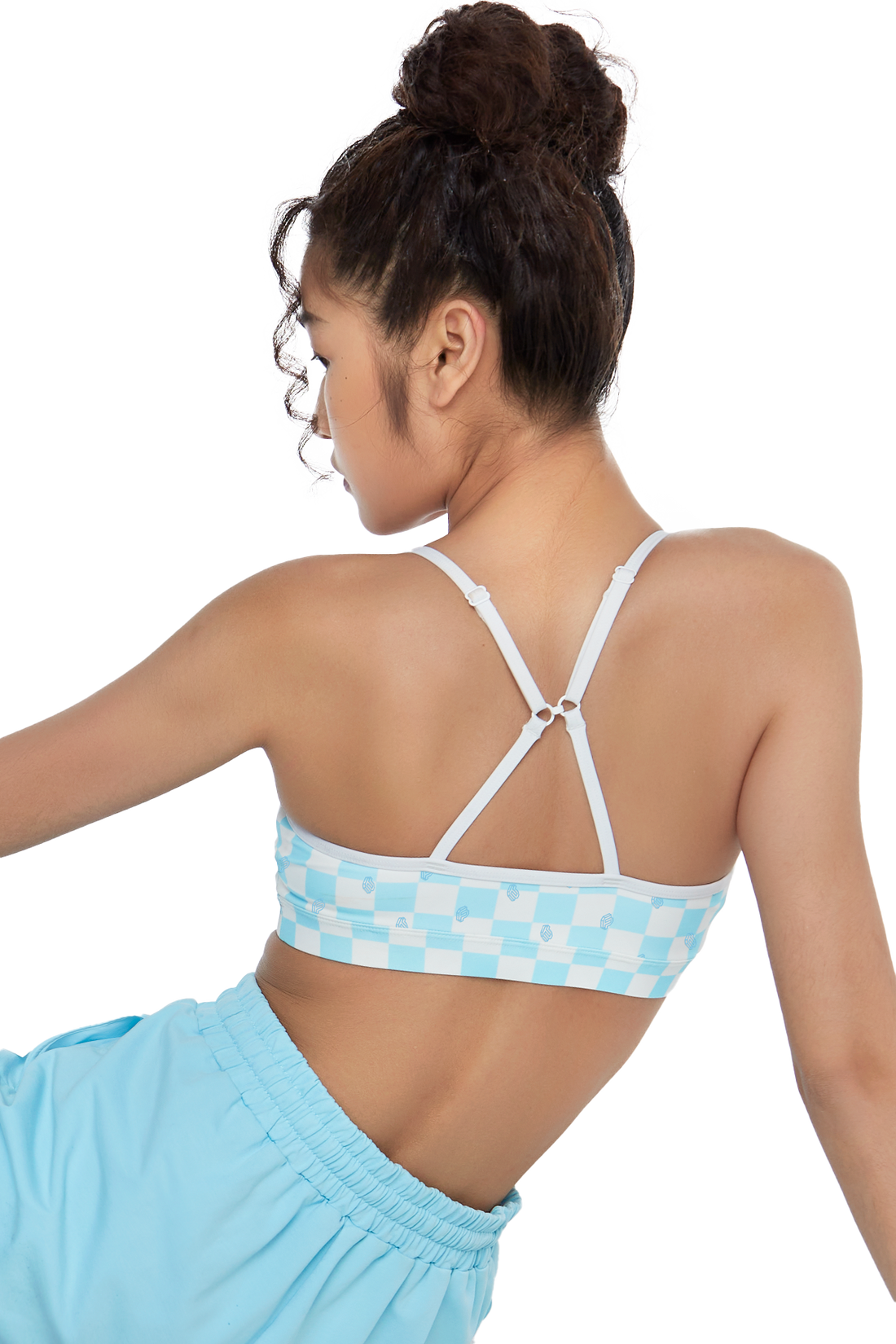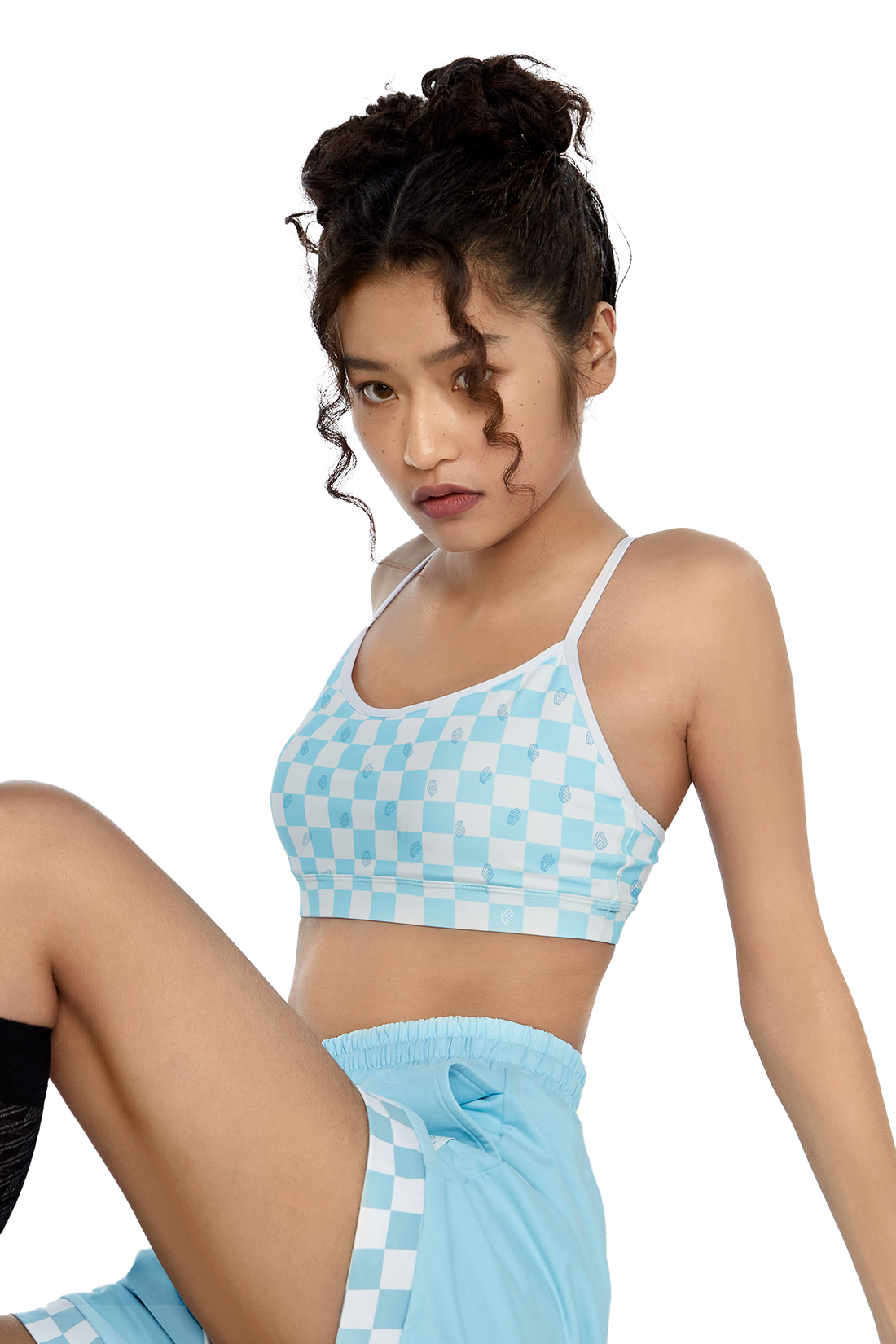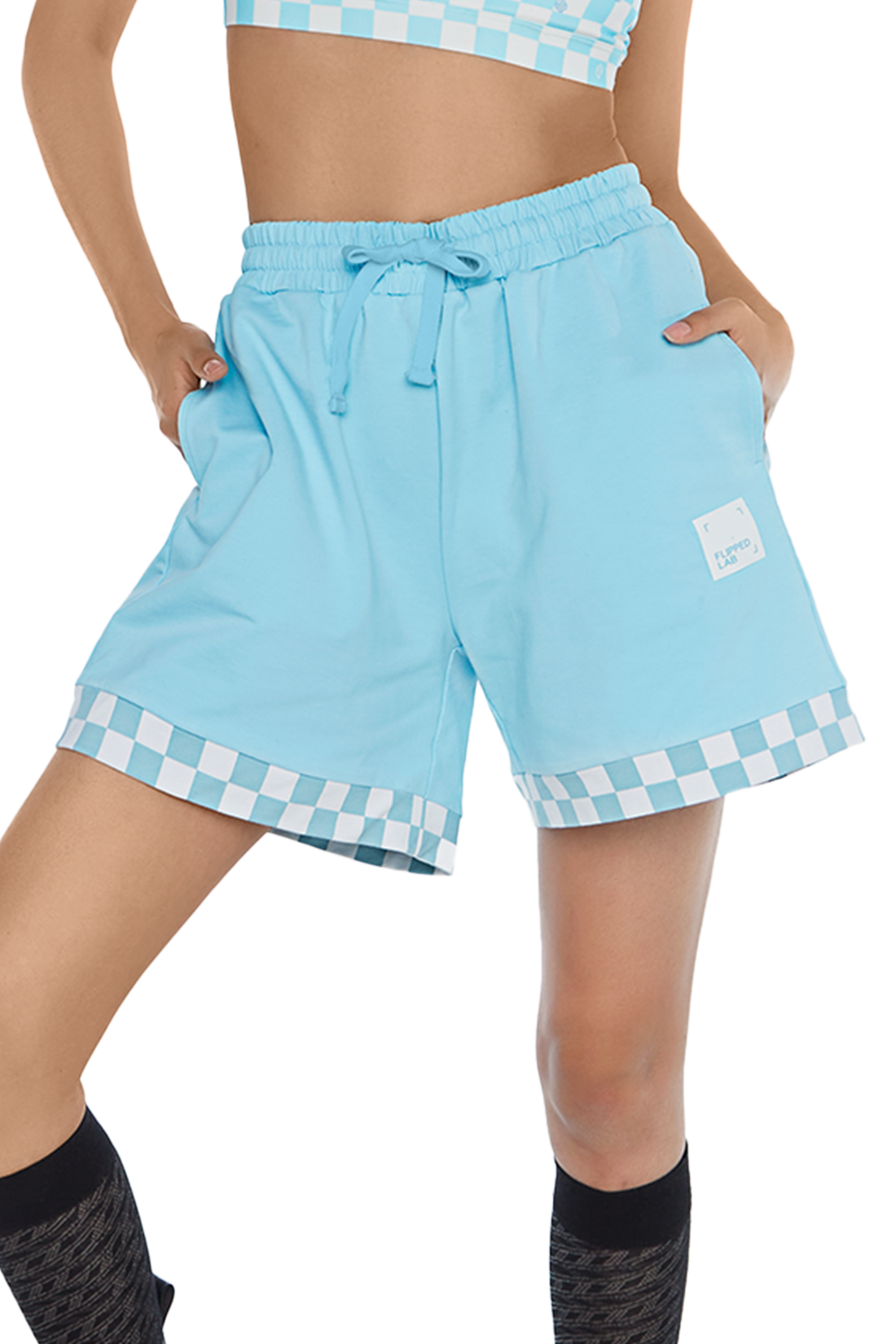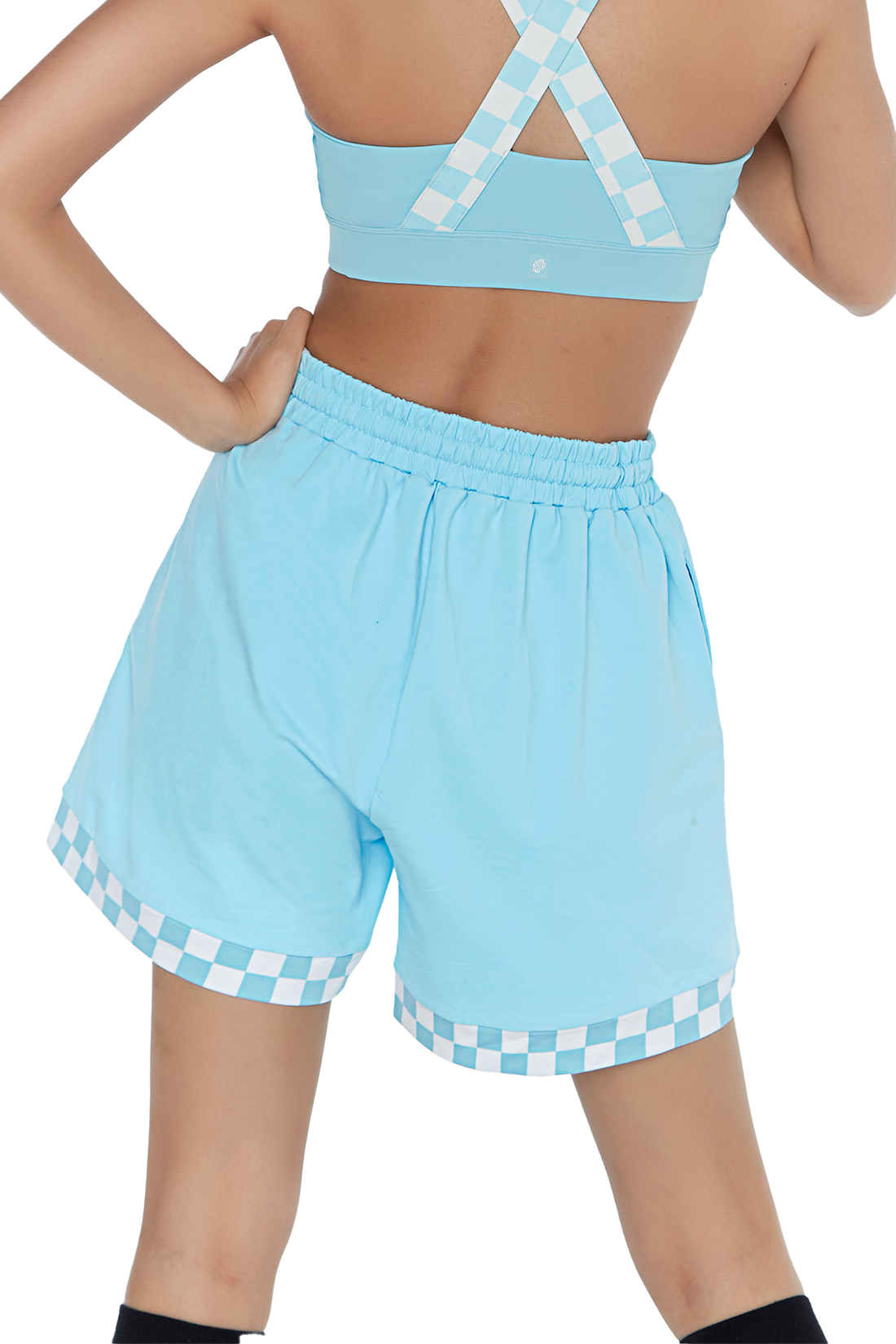 BLUE CHECKER MIX CLASSIC SWEAT SET
Our Baby Blue/White Checker Sports Bra , further enhanced by the bra's 3D-screen printed brand logo marks. Its adjustable back straps and X-shaped cross-design clasp option provide enhanced support flexibility and comfort for confident wearing during exercise and daily life. The cups integrate non-removable shape-fast pads, making the Baby blue/ White Checker Sports Bra easy to clean and endurable.
Our Blue Checker Mix Classic Sweat Shorts will refresh your look and mood with a pure healing blue. Their checker pattern bottoms will turn heads while their side pockets allow for maximum hands-free movement at the gym or on the go!
Buttery-soft
Airy
Breathable
materials
70% Nylon / 30% Spandex
Four-way Stretch
Anti-microbial
Moisture-wicking
KEY FEATURES
3D pattern-making technology
X-shaped clasp option
Adjustable / Crossable Straps
Digital printing
Silicone printing
Shape-fast, non-removable padding
MATERIALS
86.1% Cotton / 18.4% Sorona yarn
Eco-friendly skin yarn
Anti-microbial
Moisture- wicking
KEY FEATURES
Digital printing
Elastic waist
Leather logo
Phone pockets