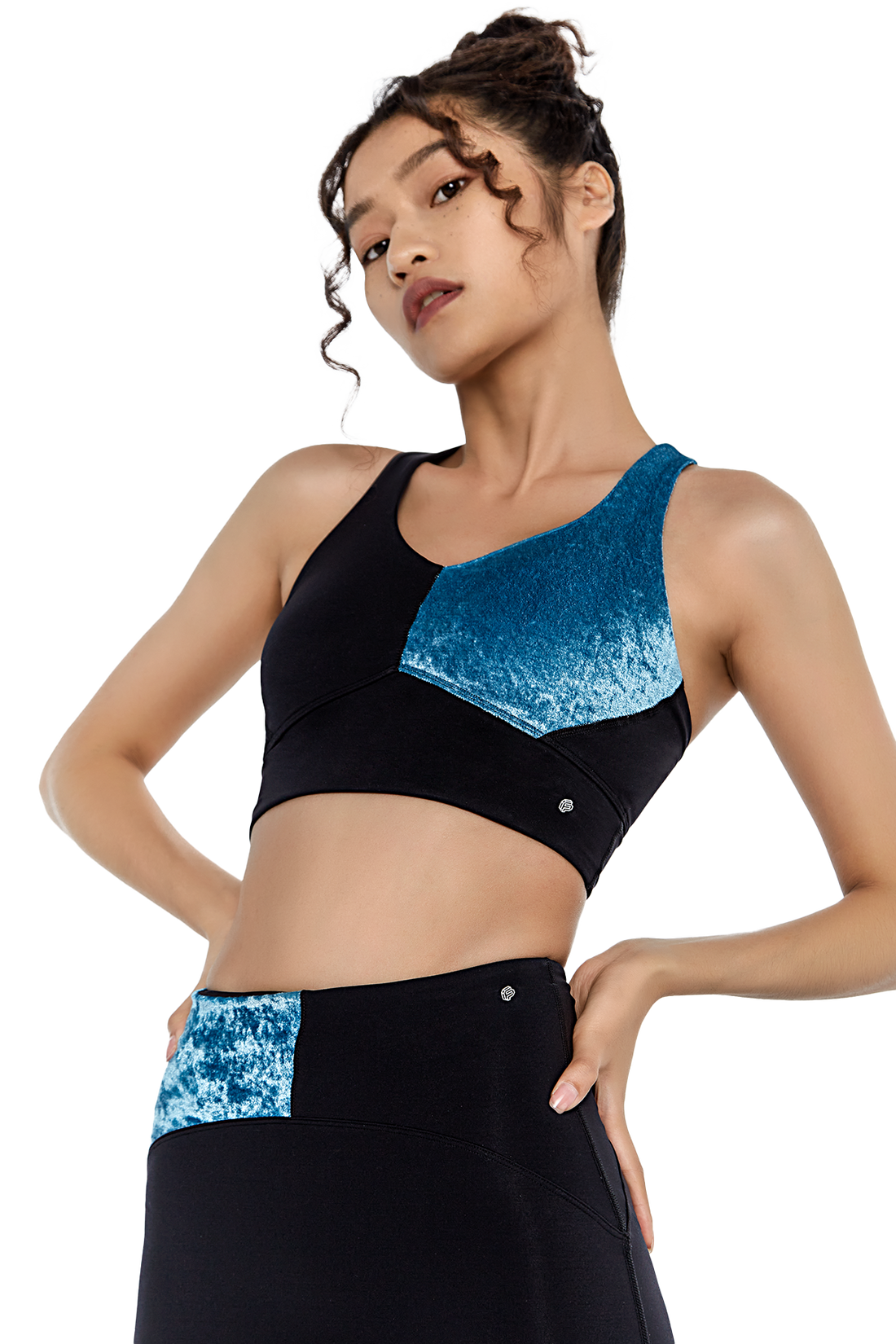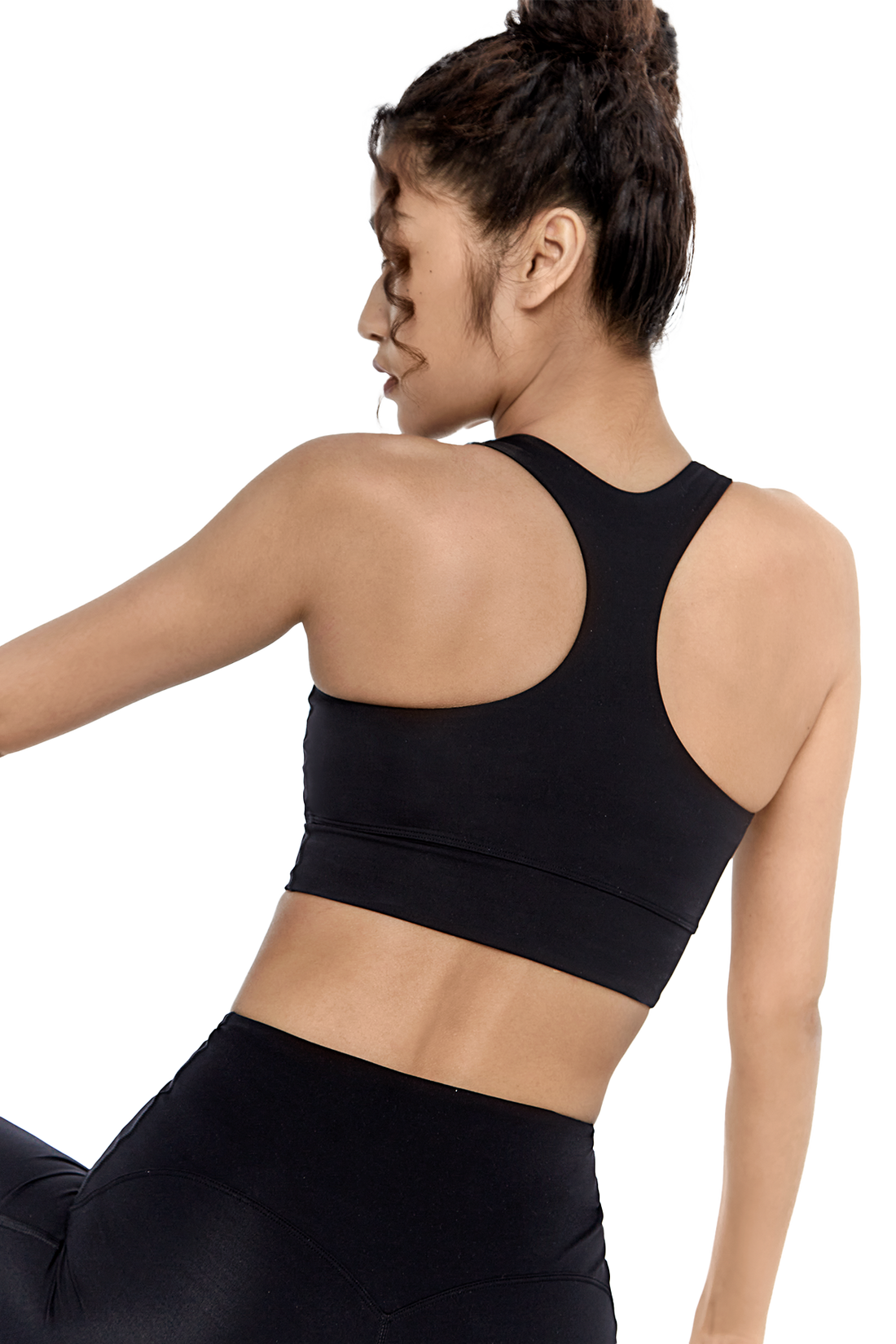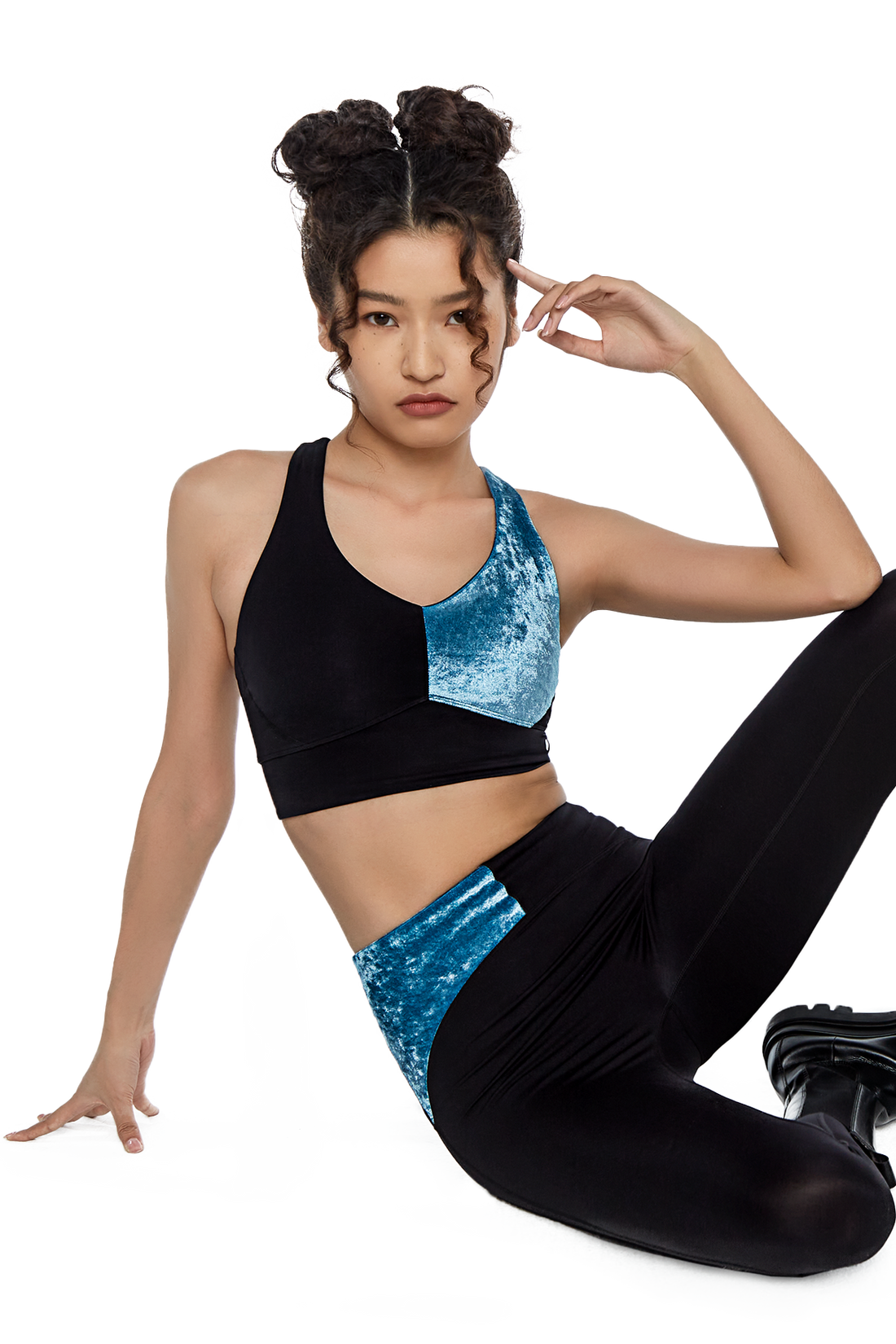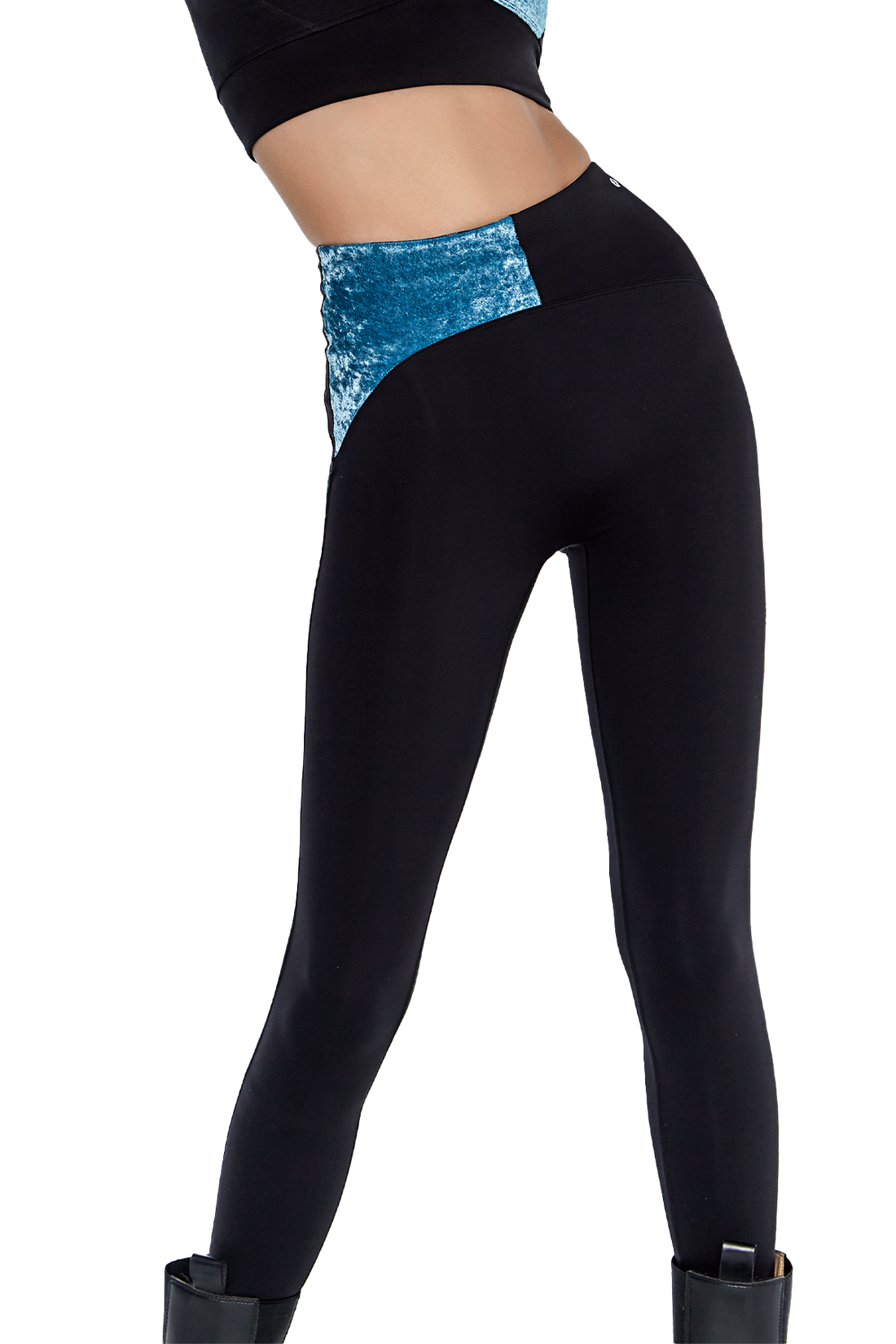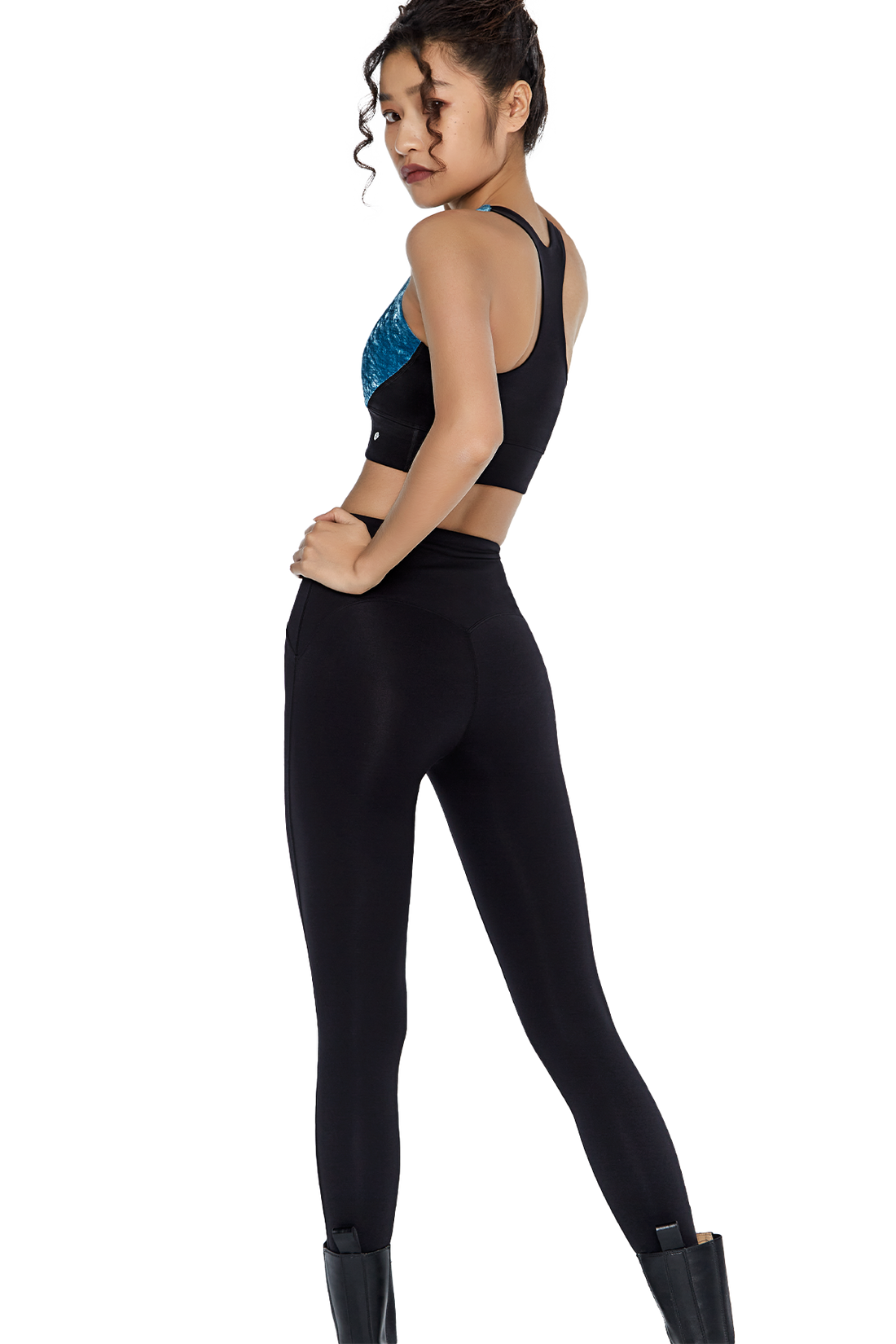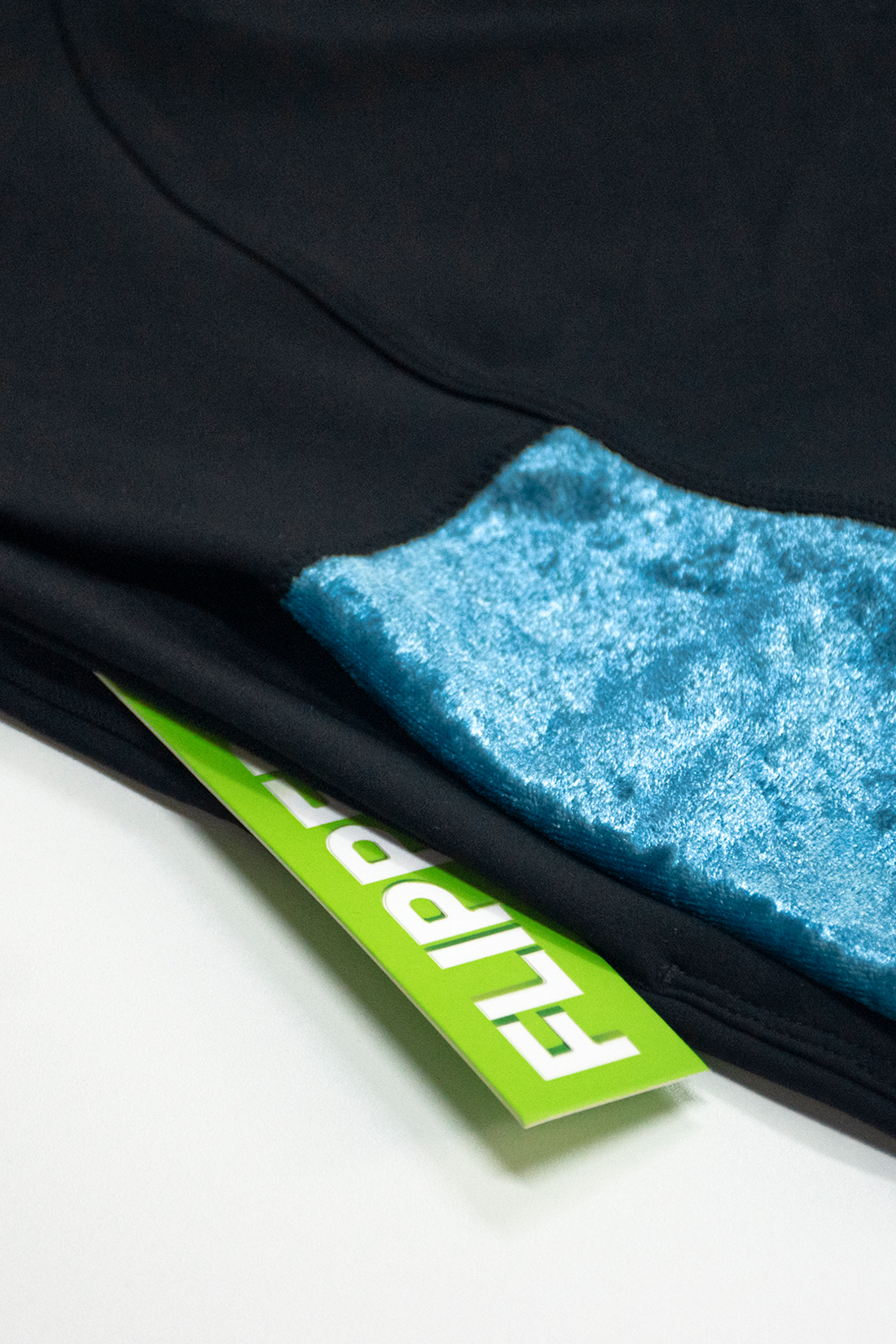 Our form-fitting Midnight Aquamarine Bra helps reduce bounce during dance and exercise with wide straps and extra support. 
The Midnight Aquamarine Bra leverages 3D plate-making design technology, enabling highly-accurate body-fit modeling to conform to your every bend and stretch. Its H-shaped back design provides strong support to let you move with maximum confidence and beauty while exercising and in your daily life. The cups integrate a shape-fast suture design, making the Midnight Aquamarine Bra both easy to exercise in and to clean. 
Pair with our Midnight Aquamarine Leggings for a dynamite combo!
With twice as much Lycra as regular leggings, our Midnight Aquamarine Leggings provide stronger wrap and support. Featuring a unique velvet texture, the leggings were produced with 3D plate-making design technology to provide a precision body fit. 
With their stylish silicone logo on the back, the Midnight Aquamarine Leggings are pressed using a specialized technique to prevent the hems from sliding during rigorous exercise. The arched and side-line designs help shape your waist span, and back pockets allow for maximum hands-free movement.
Buttery-soft
Airy
Breathable
KEY FEATURES
3D pattern-making technology
Shape-fast, non-removable padding
Hide accessory breast
Silicone printing
MATERIALS
55% Nylon / 45% Lycra
Four-way stretch
Moisture-wicking
Anti-microbial
Moisture Wicking
FEATURES
3D pattern-making technology
Phone pockets
Silicone printing