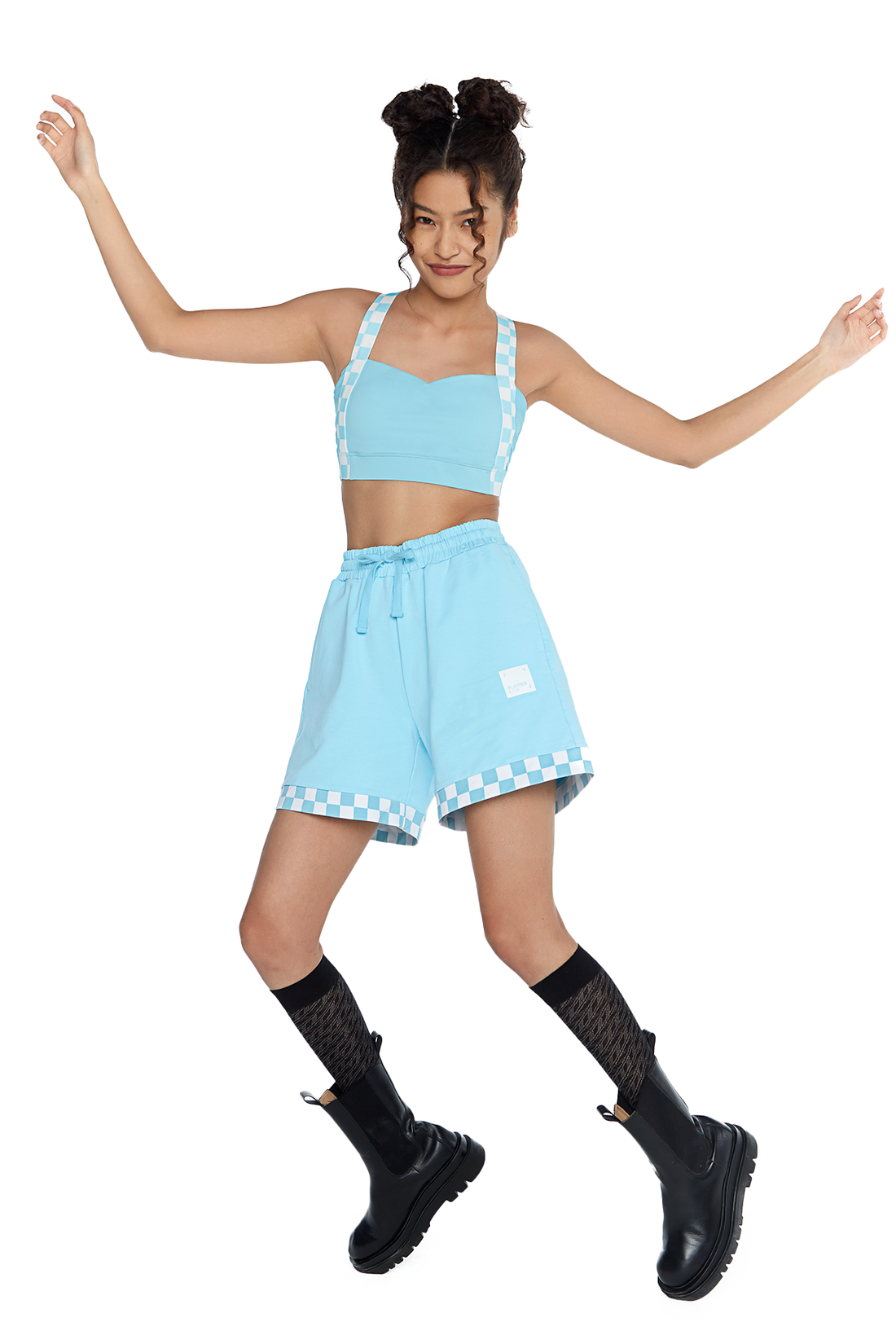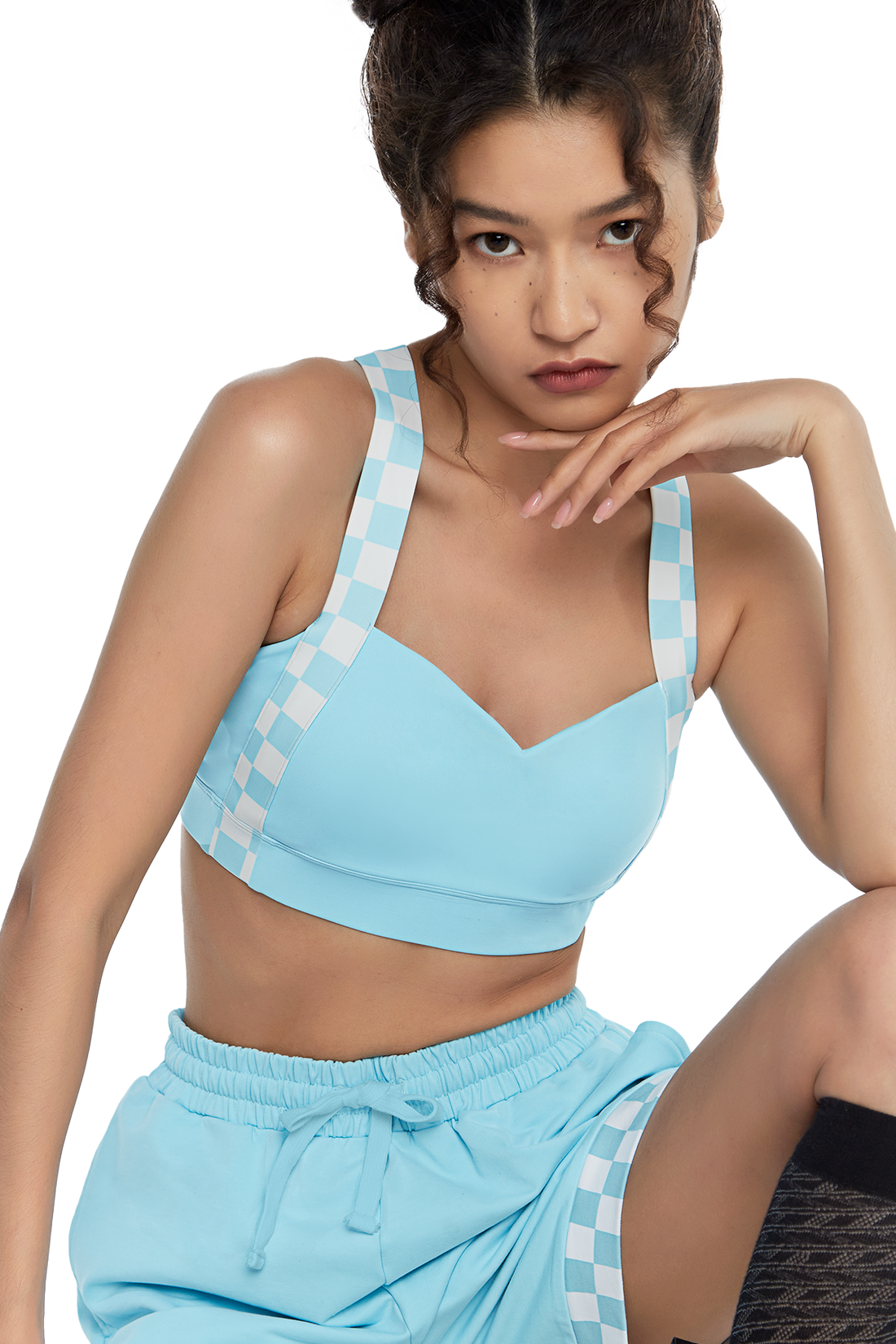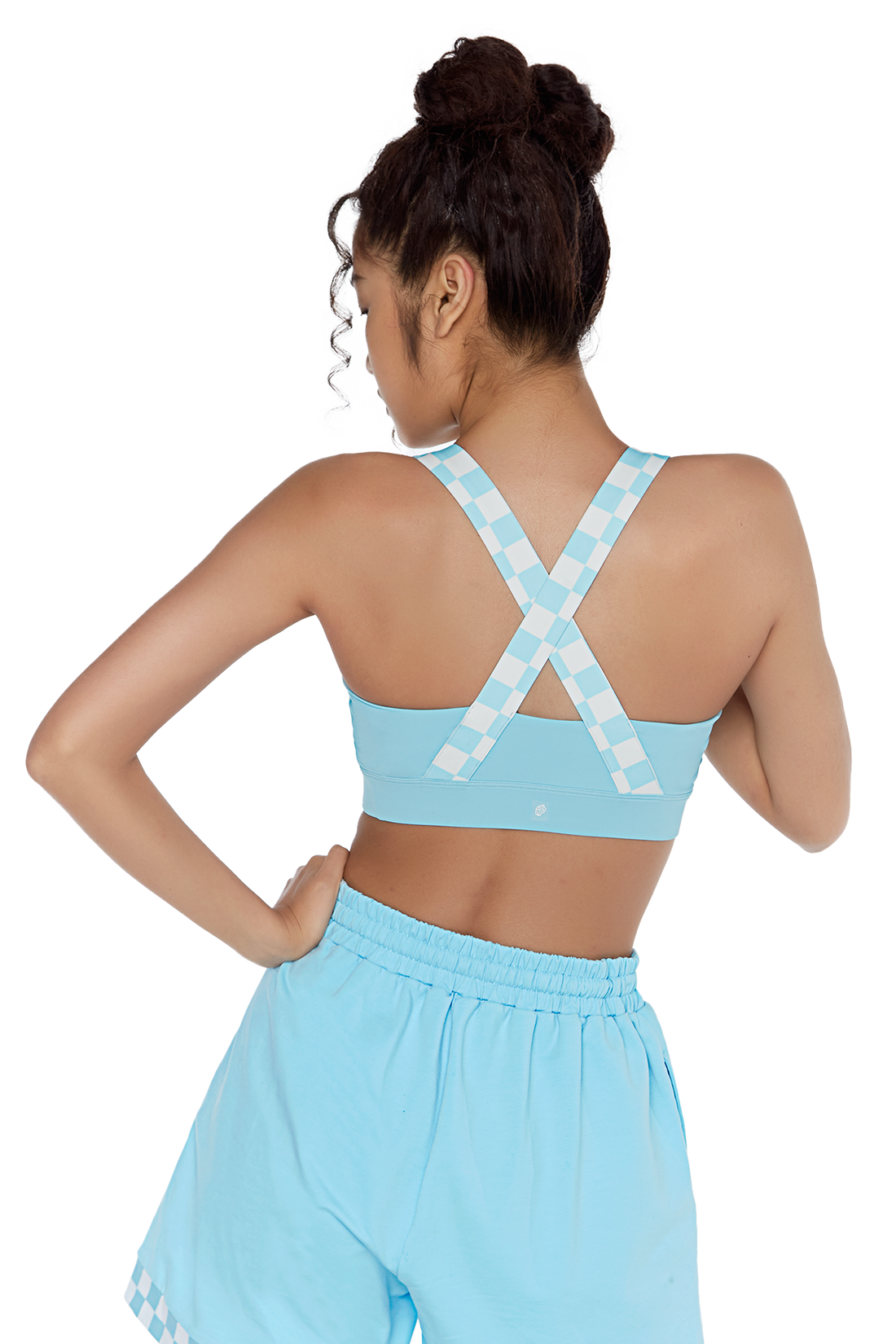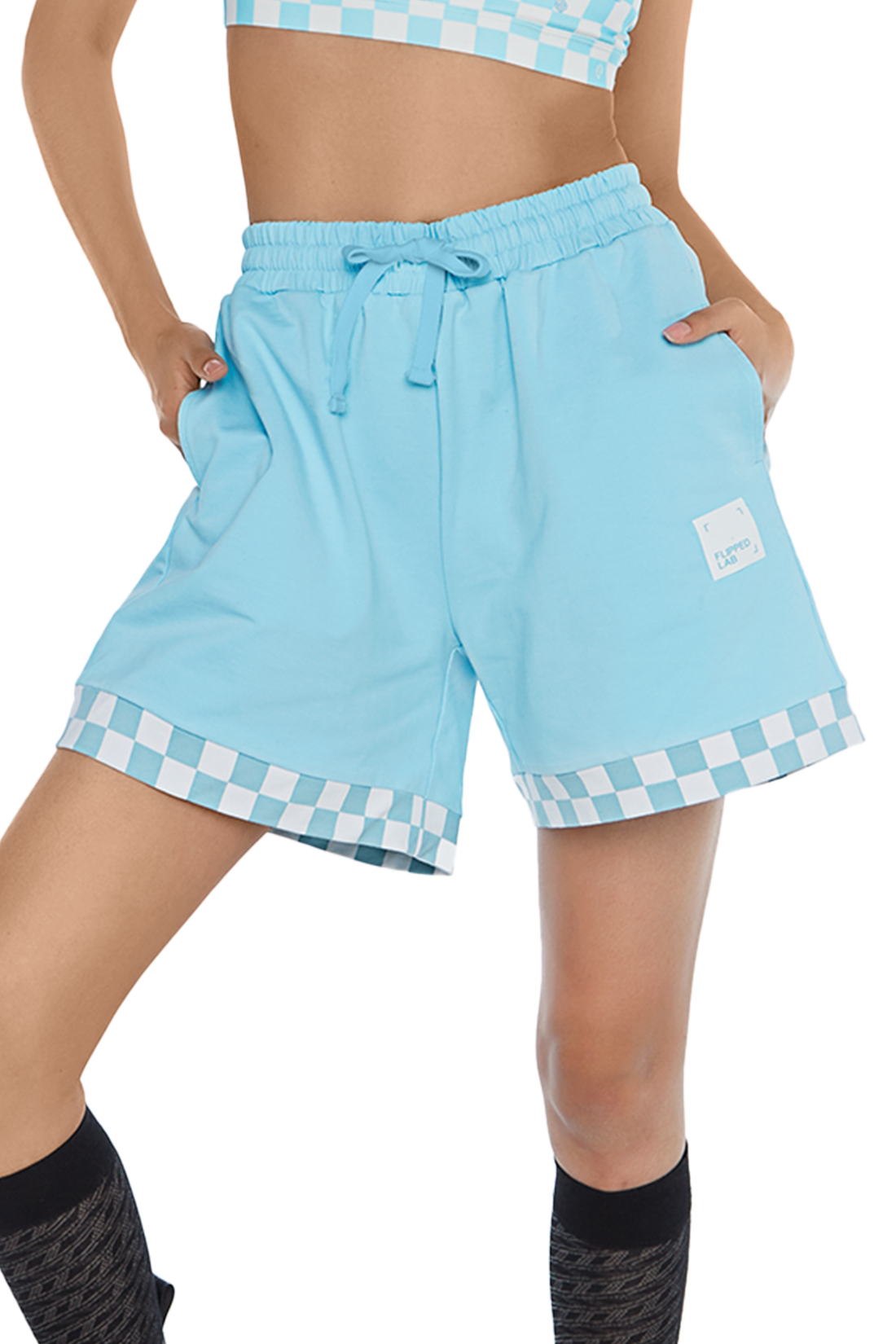 BREEZE BUTTERFLY SPORTS SET
Our Breeze Butterfly Sports Bra's wide straps help reduce friction during exercise. The front strap design hides accessory breast, the X-shaped back straps provide enhanced support, and the butterfly-shaped chest design helps complete your cute retro look. The Checker Mix butterfly Sports Bra leverages 3D plate-making technology, which enables accurate modeling and body-fit to conform to your every bend and stretch. The bra's cups integrate non-removable shape-fast pads, making the Checker Mix butterfly Sports Bra both easy to exercise in and to clean.
Our Blue Checker Mix Classic Sweat Shorts will refresh your look and mood with a pure healing blue. Their checker pattern bottoms will turn heads while their side pockets allow for maximum hands-free movement at the gym or on the go!
Buttery-soft
Airy
Breathable
materials
70% Nylon / 30% Spandex
Four-way Stretch
Anti-microbial
Moisture-wicking
key features
3D pattern-making technology
X-shaped clasp option
Adjustable / Crossable Straps
Digital printing
Silicone printing
Shape-fast, non-removable cup pads