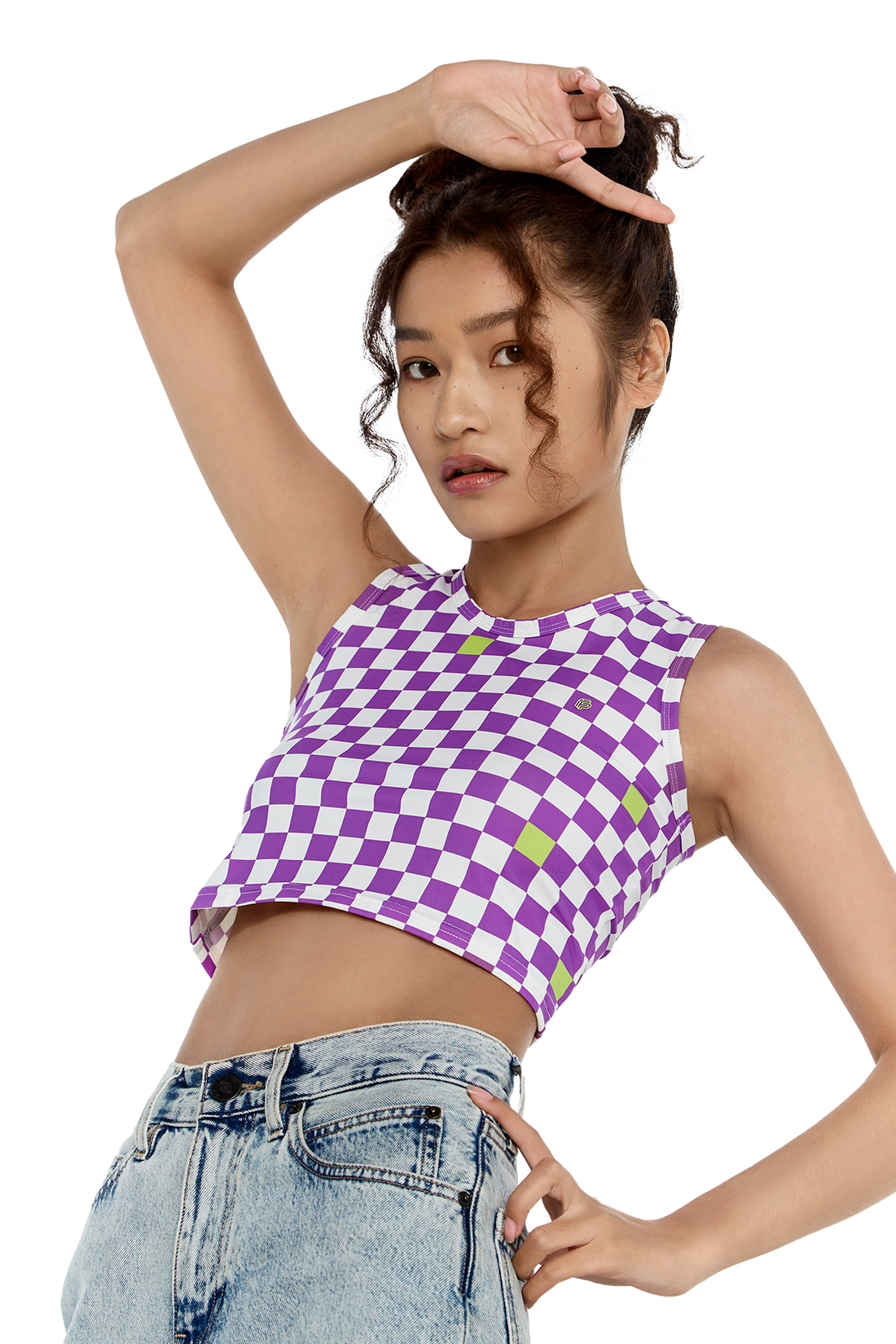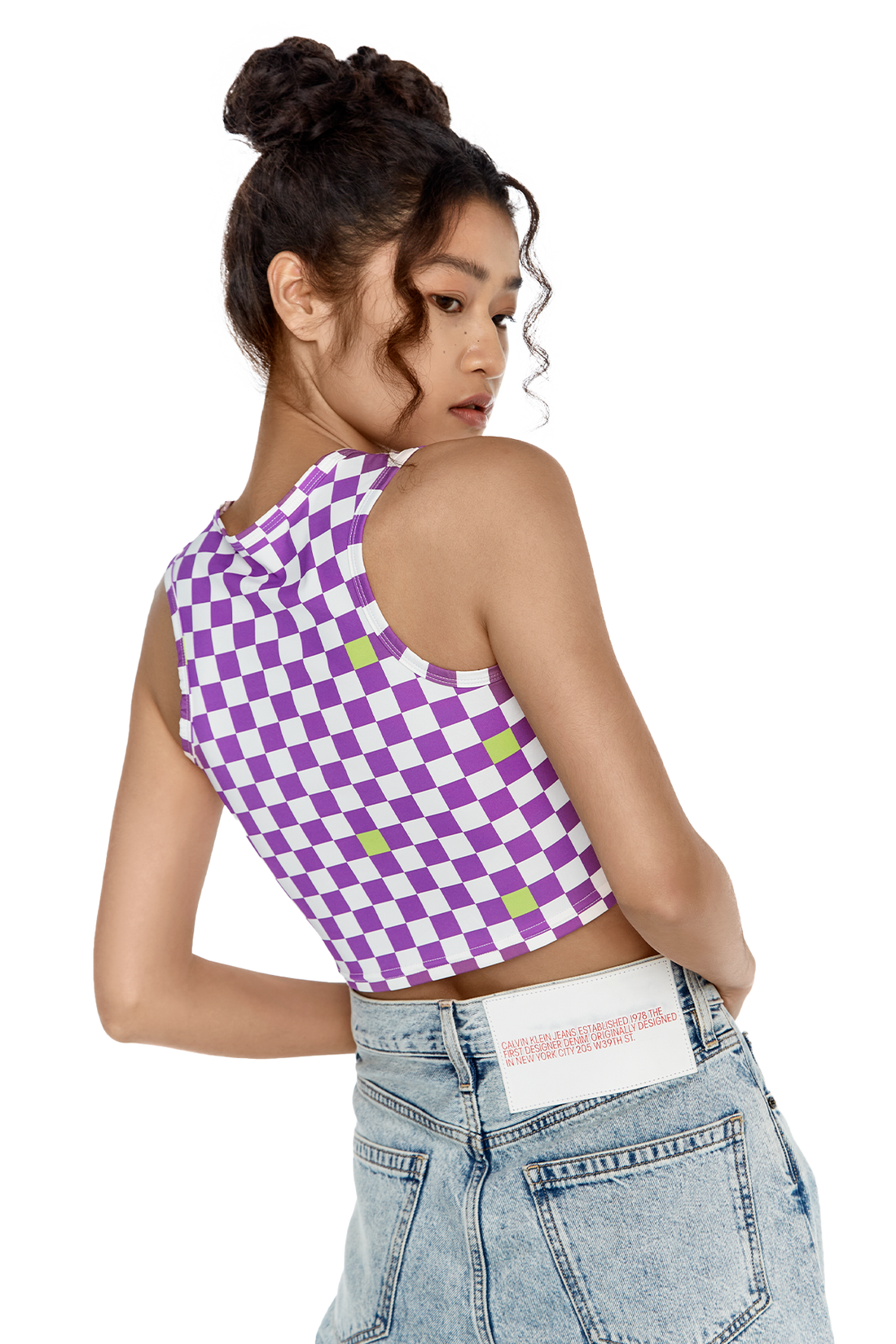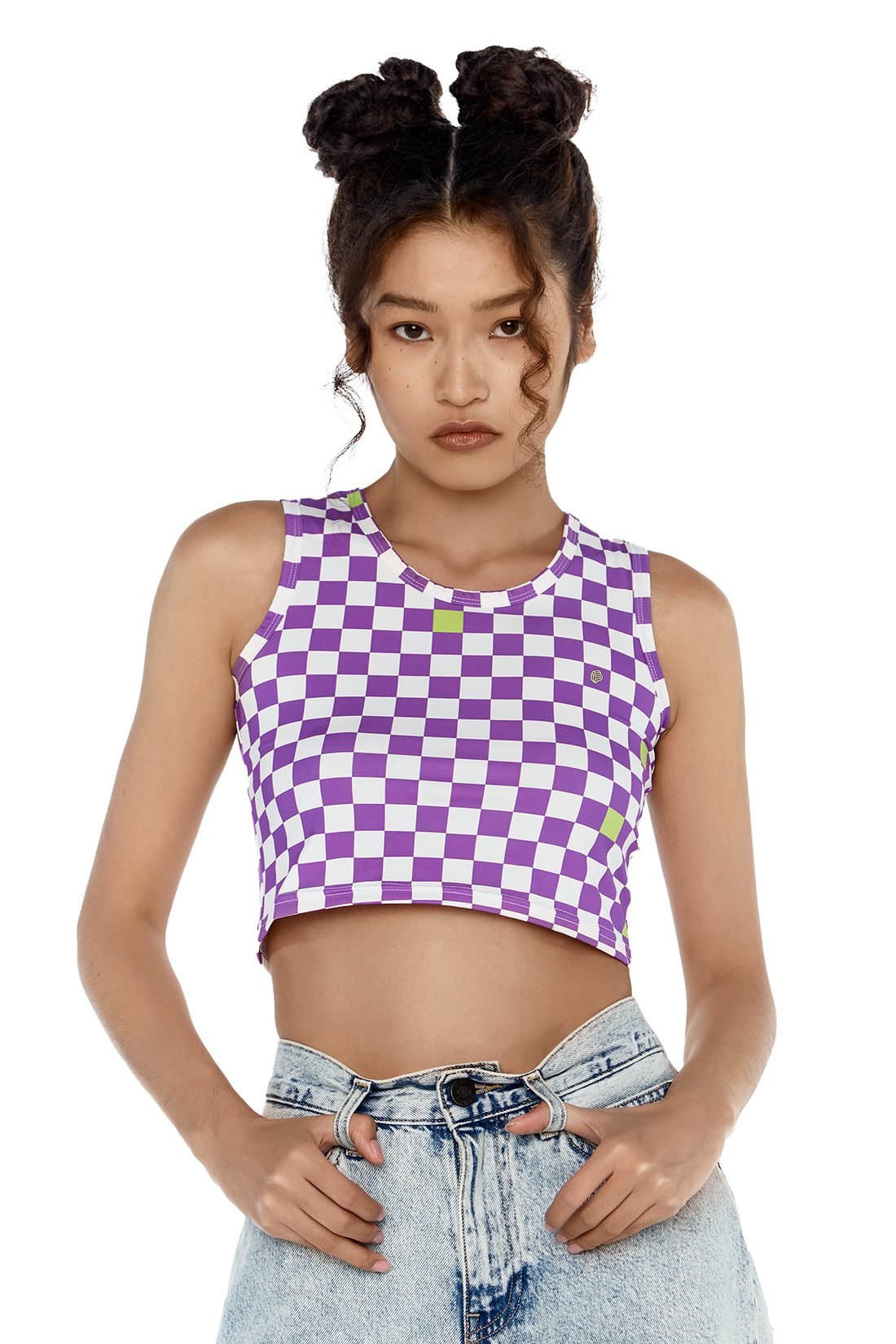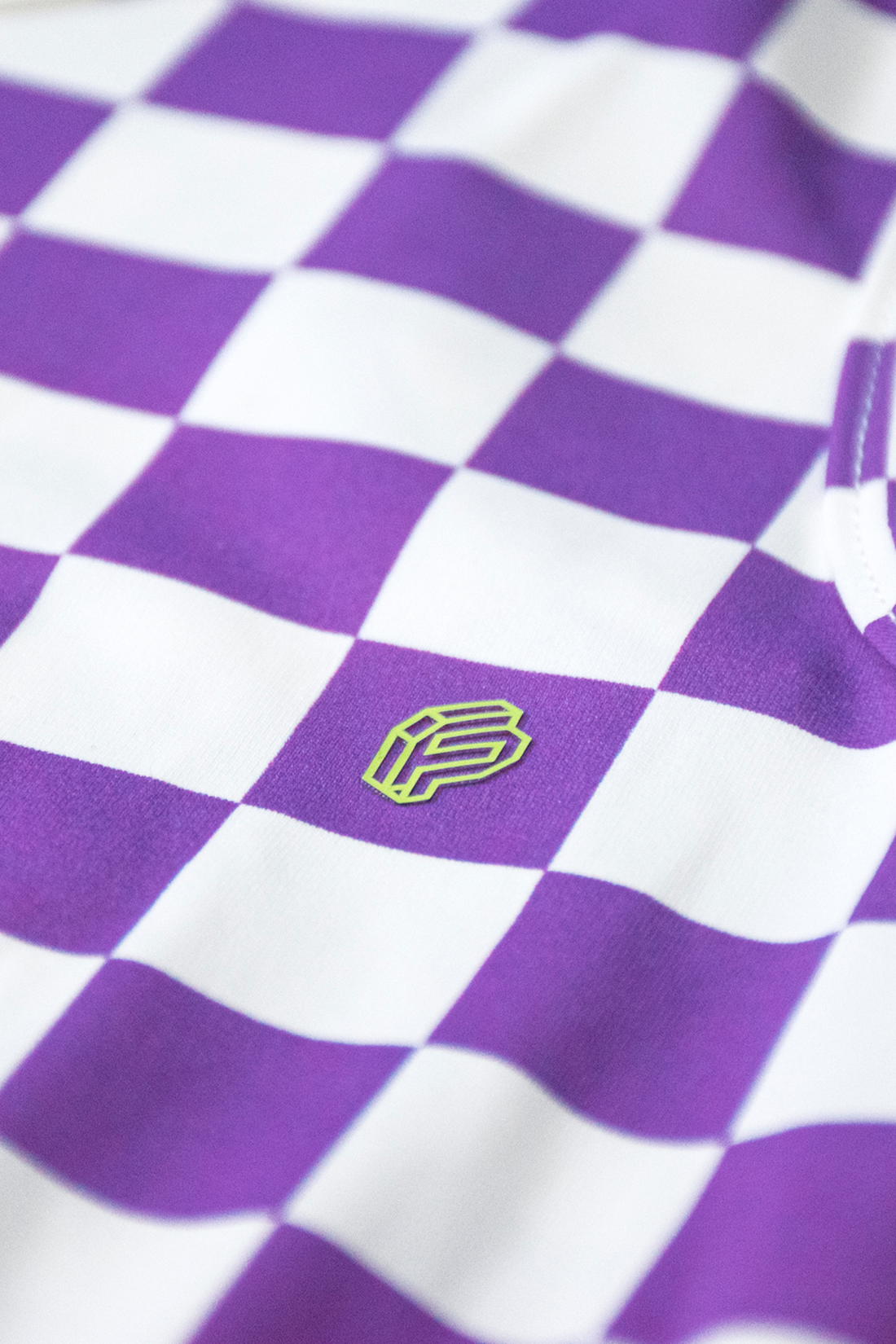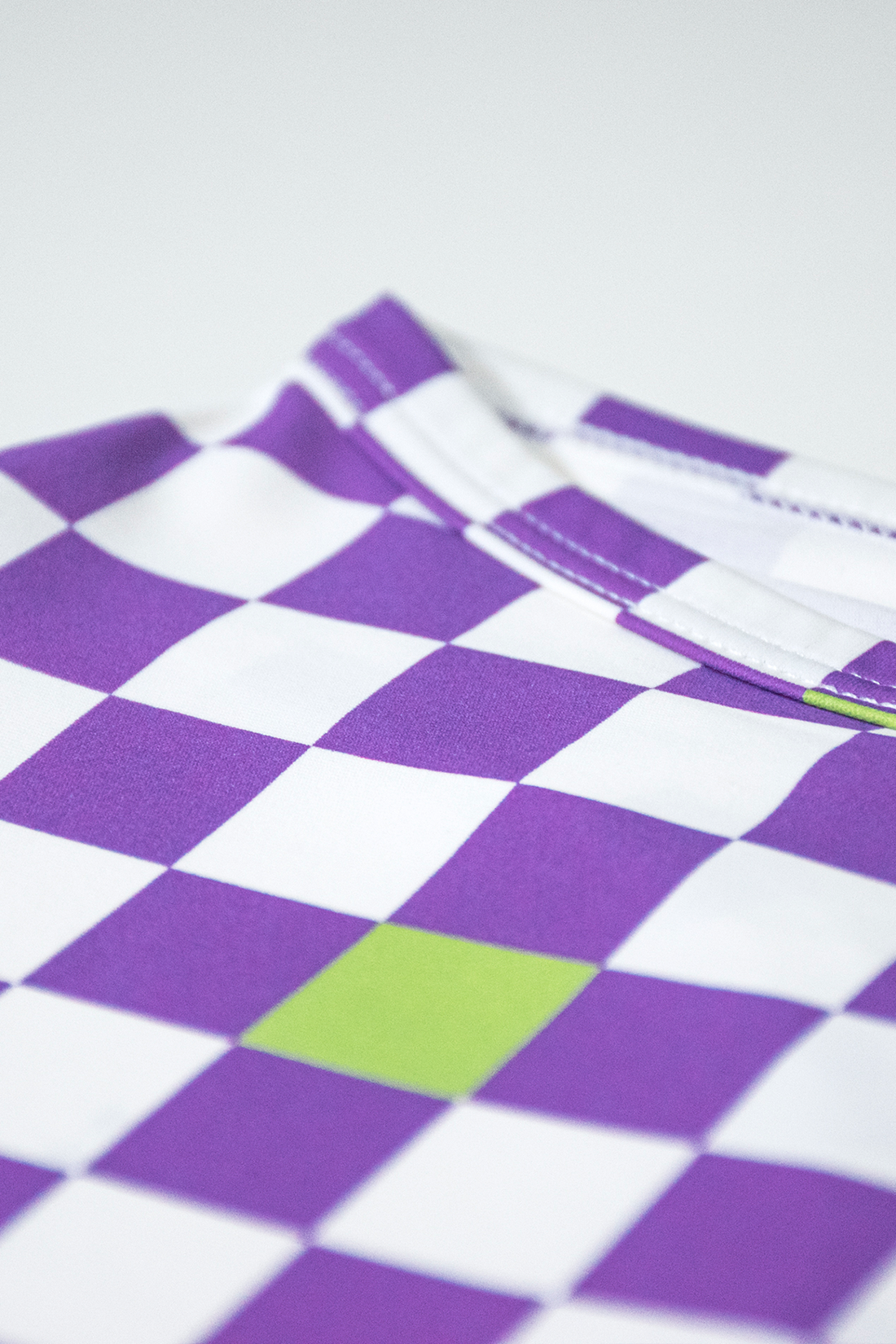 Our Purple Checker Tank Top features a classic Mahjong print pattern with specially designed environment-friendly fabric that allows you to cool down quickly. Its soft and stretchy material shows off your figure with an extra comfortable feel. Complete your look with a pair of high-waist pants!
Buttery-soft
Airy
Breathable
• To avoid premature fading, add a small amount of
salt to the first wash
• Always clean as soon as possible after use and soak
for 10~15 minutes pre-wash for best results
• Wash separately to prevent cross-infection and
staining
• Hand wash in warm water and avoid aggressive rubbing
to preserve fabric elasticity and shape
• Dry with low heat, do not iron or dry clean at high
temperatures, and do not bleach
materials
82% Nylon / 18% Lycra
Eco-friendly skin yarn
Moisturizing
UV protected
Cooling fabric
Anti-microbial
Deodorization
key features
3D pattern-making technology
Digital printing
Silicone printing
My Fav tank!
My FAV tank!!! Very stretchy fabric and very breathable . I like to pair this top with my black leggings.
New fav
Love the fit and material . Could you make more colors!!
Great materials
Very light fabric, so suitable for summer, I regret buying it late. (My size is only A cup, girls with larger breasts still need it)
Super cute
Super cute and nice tank, perfect fit for casual wear or workout!