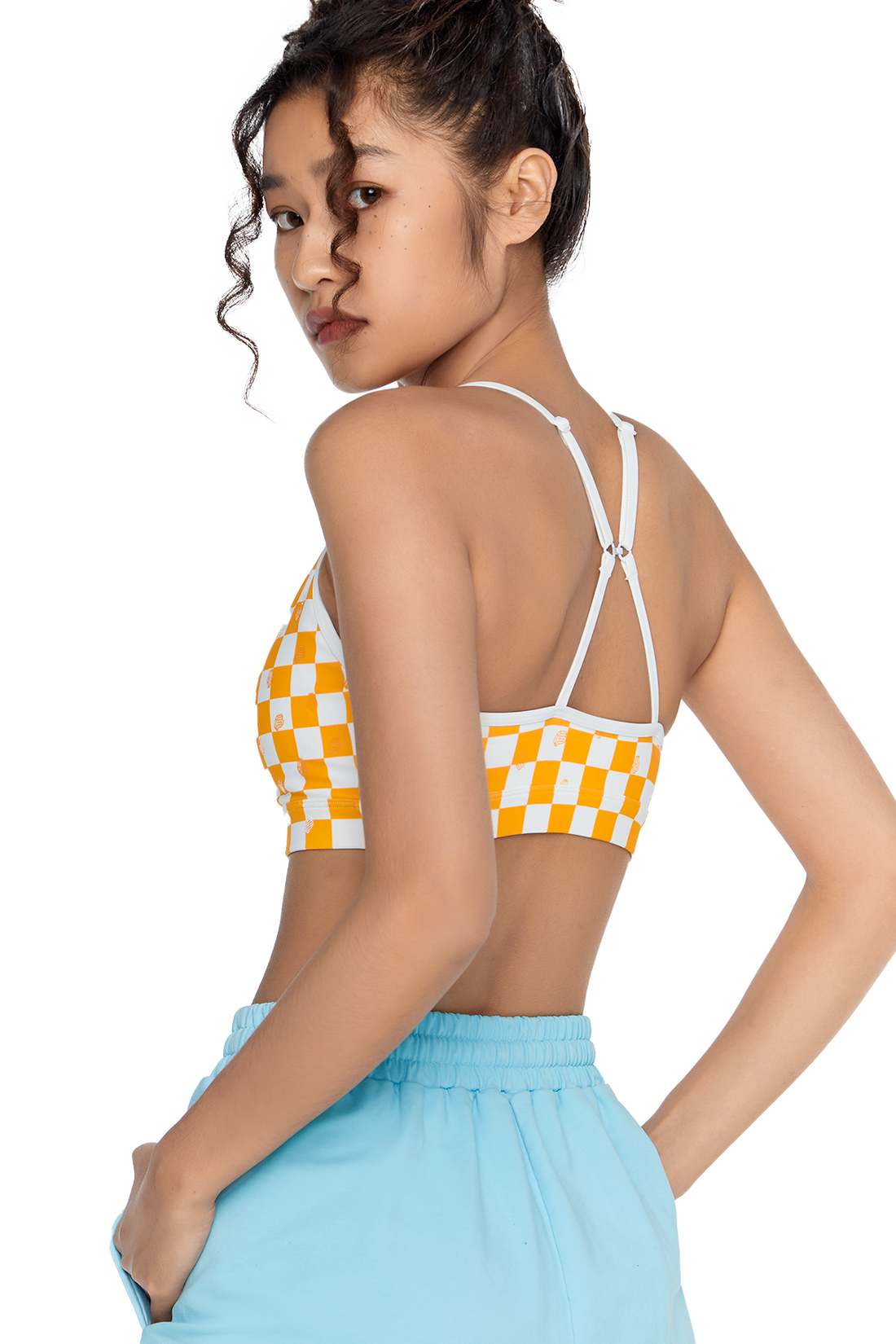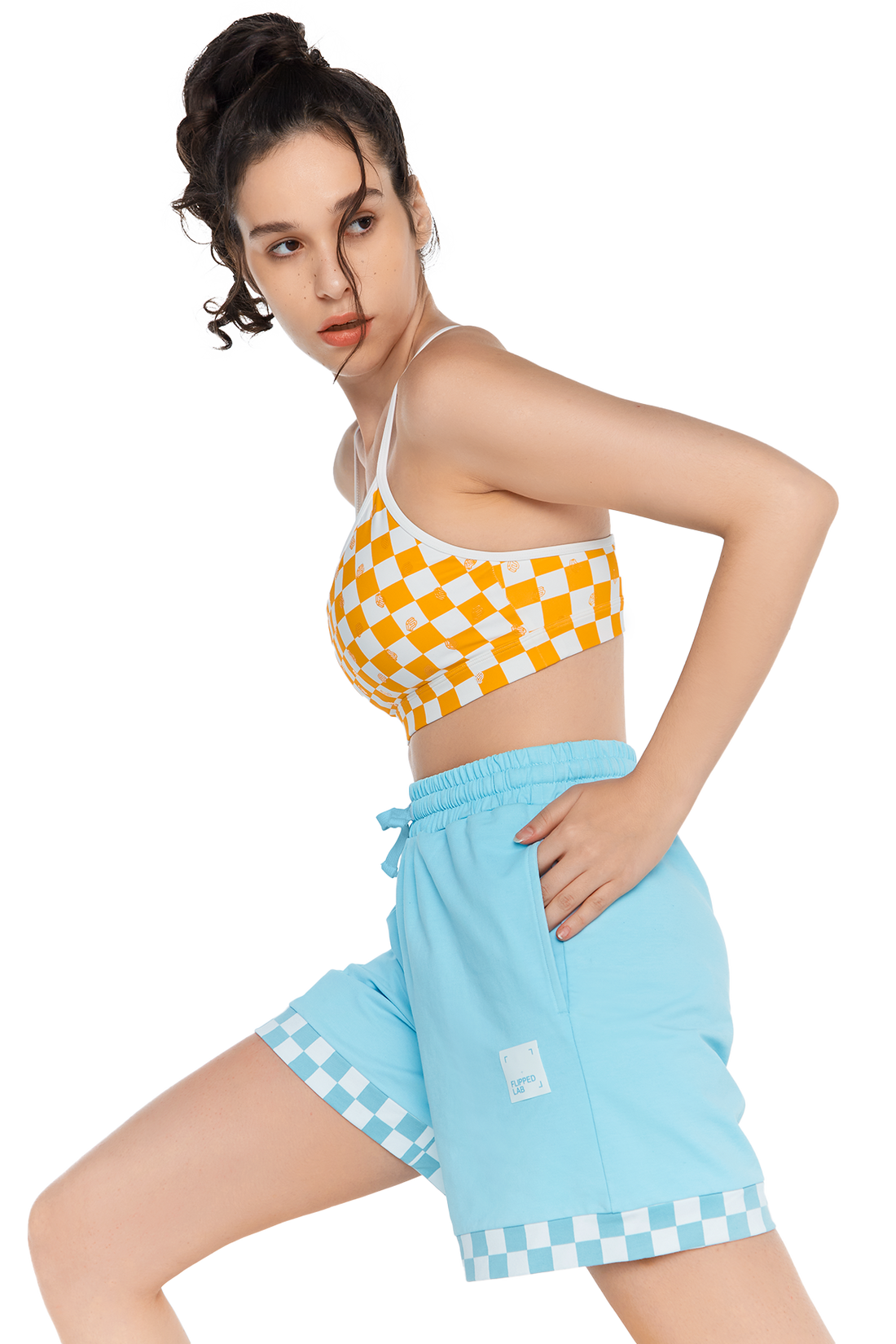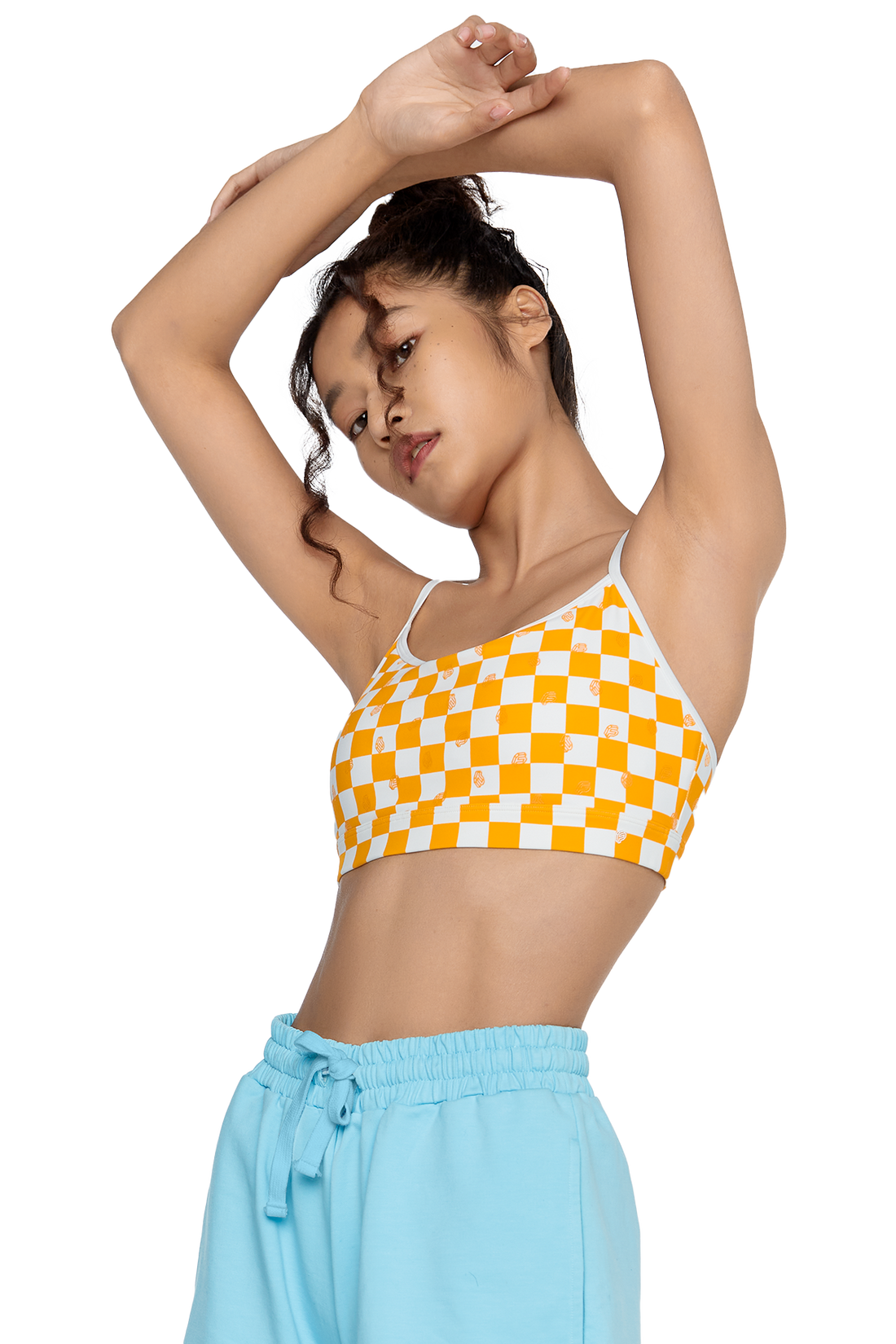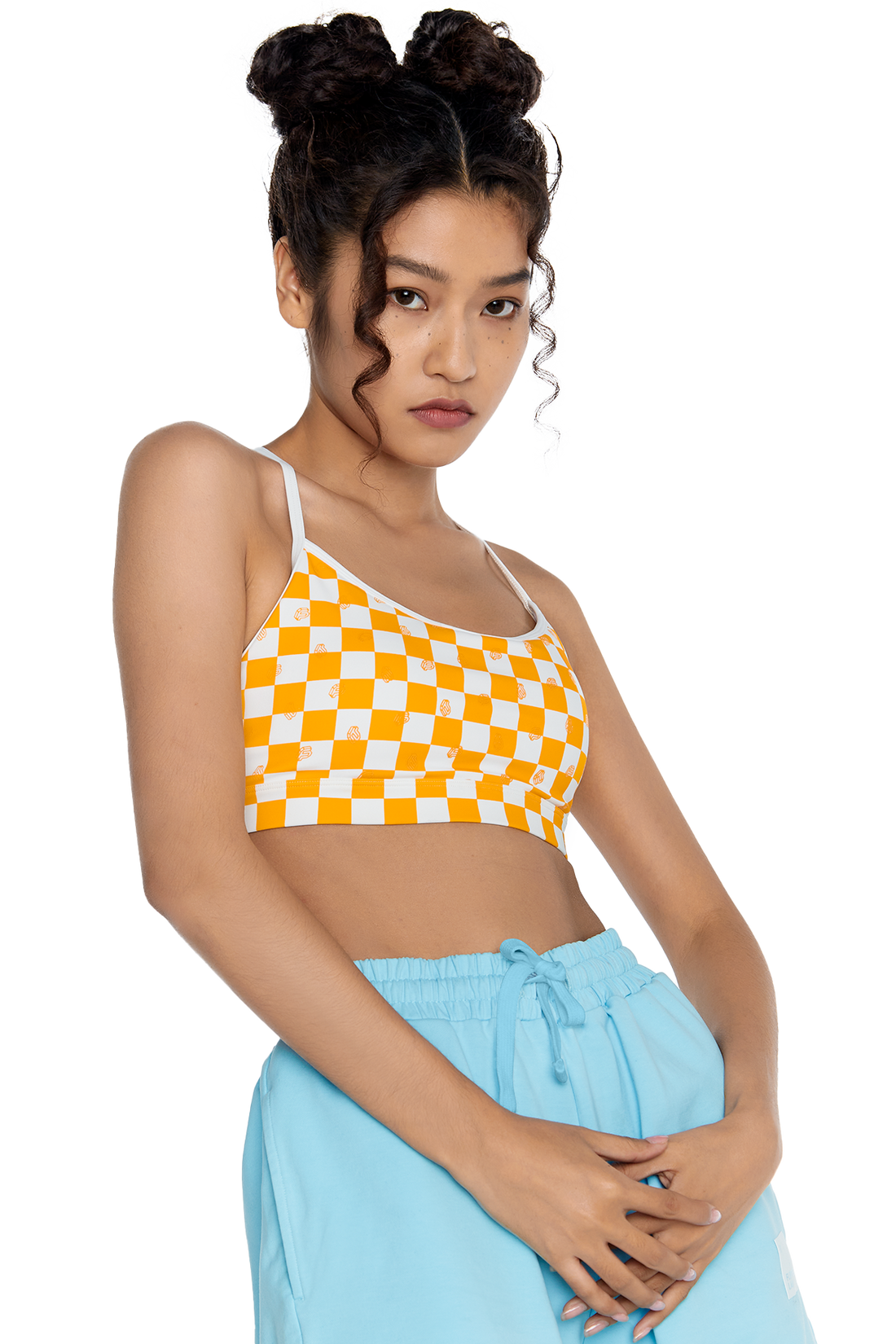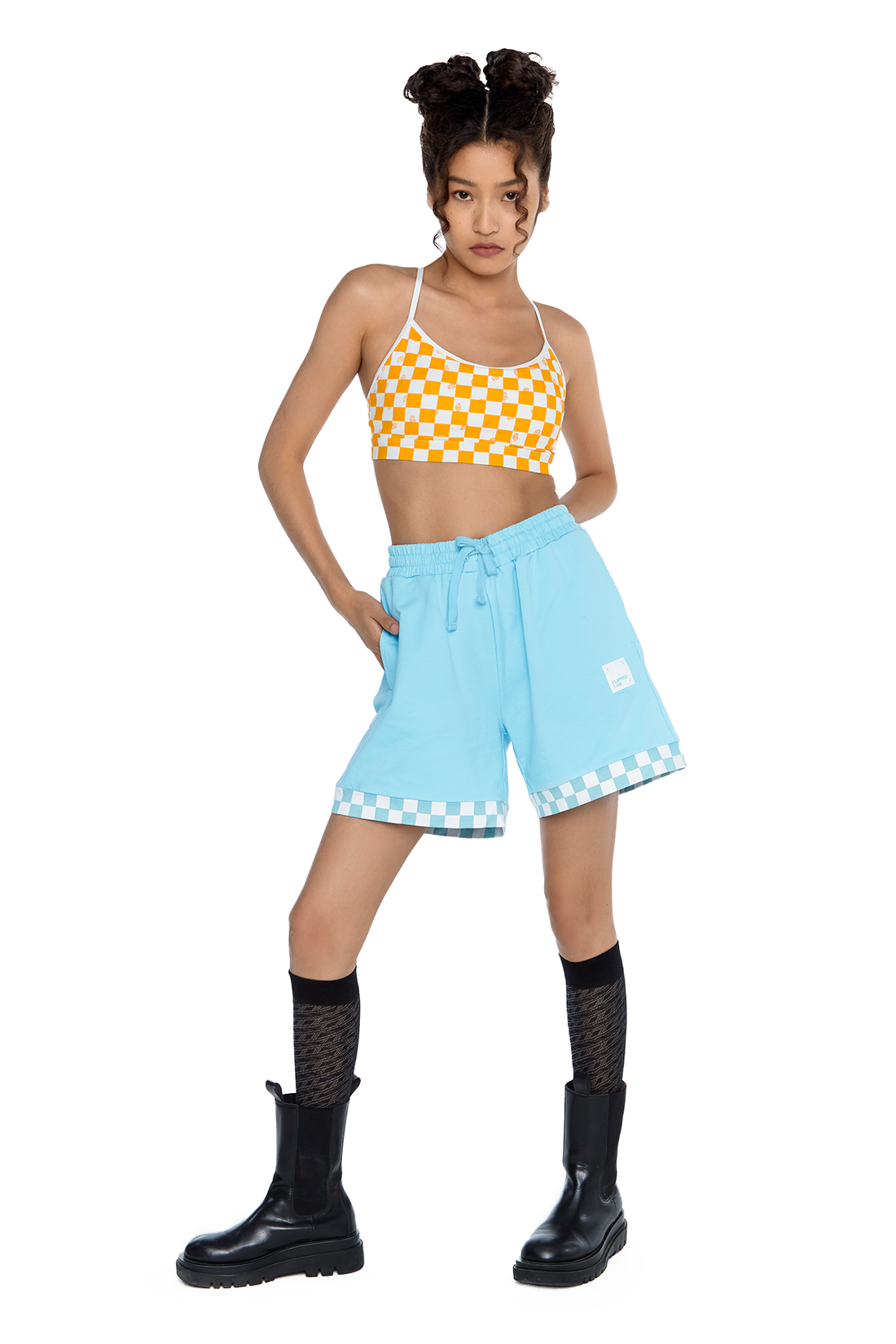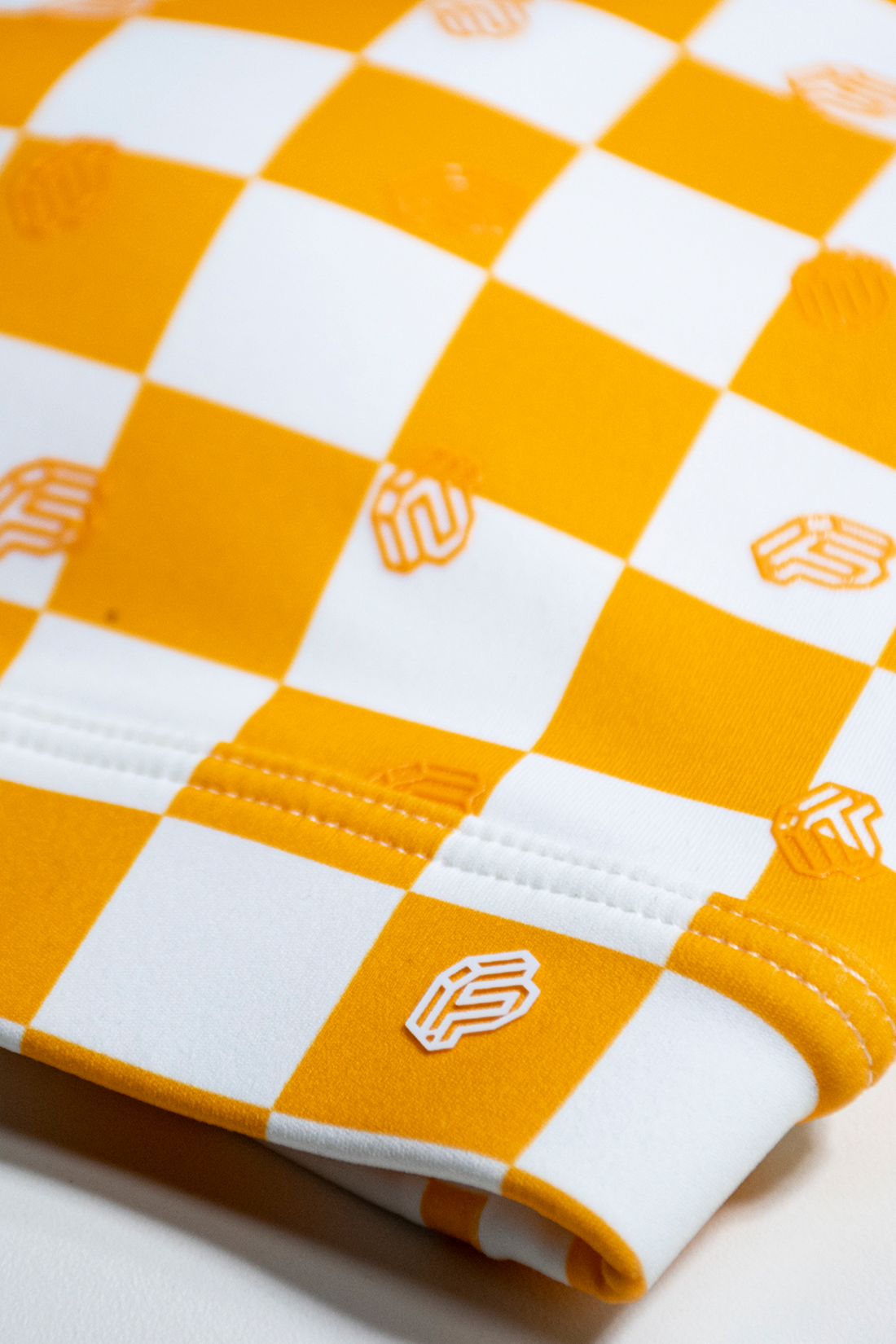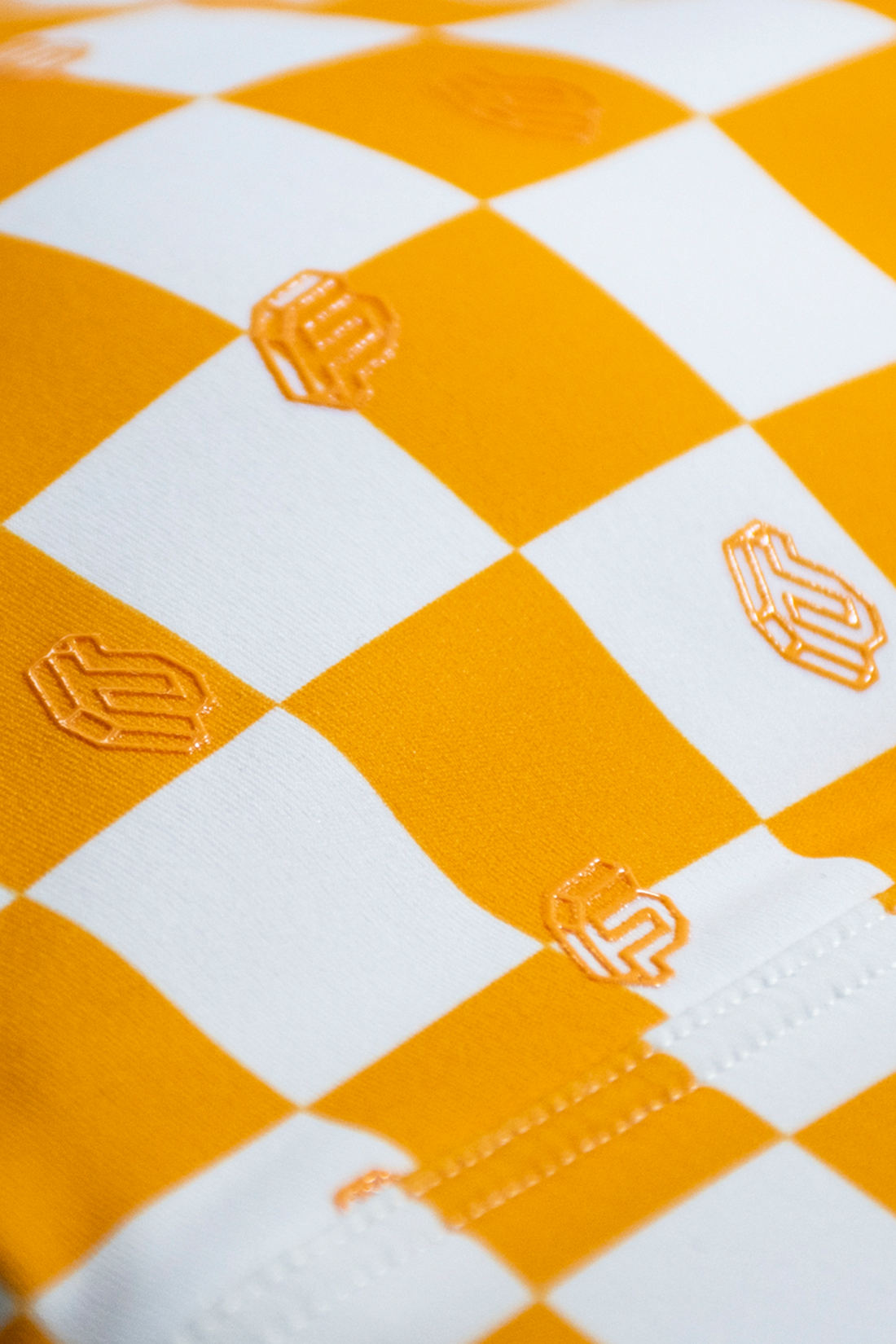 Orange/White Checker Sports Bra
Our Orange/White Checker Sports Bra gives you a warm and fall look that symbolizes youth and optimism, further enhanced by the bra's 3D-screen printed brand logo marks. Its adjustable back straps and X-shaped cross-design clasp option provide enhanced support flexibility and comfort for confident wearing during exercise and daily life. The cups integrate non-removable shape-fast pads, making the Orange/White Checker Sports Bra easy to clean and endurable.
Buttery-soft
Airy
Breathable
• To avoid premature fading, add a small amount of
salt to the first wash
• Always clean as soon as possible after use and soak
for 10~15 minutes pre-wash for best results
• Wash separately to prevent cross-infection and
staining
• Hand wash in warm water and avoid aggressive rubbing
to preserve fabric elasticity and shape
• Dry with low heat, do not iron or dry clean at high
temperatures, and do not bleach
key Features
3D pattern-making technology
X-shaped clasp option
Adjustable/crossable Straps
Digital Printing
Silicone printing
Shape-fast, non-removable cup padding
Materials
70% Nylon / 30% Spandex
Four-way stretch
Anti-microbial
Moisture Wicking
My new fav
This bra will get lots of wear for yoga, weight lifting, and cycling. It can go with many items in my wardrobe.