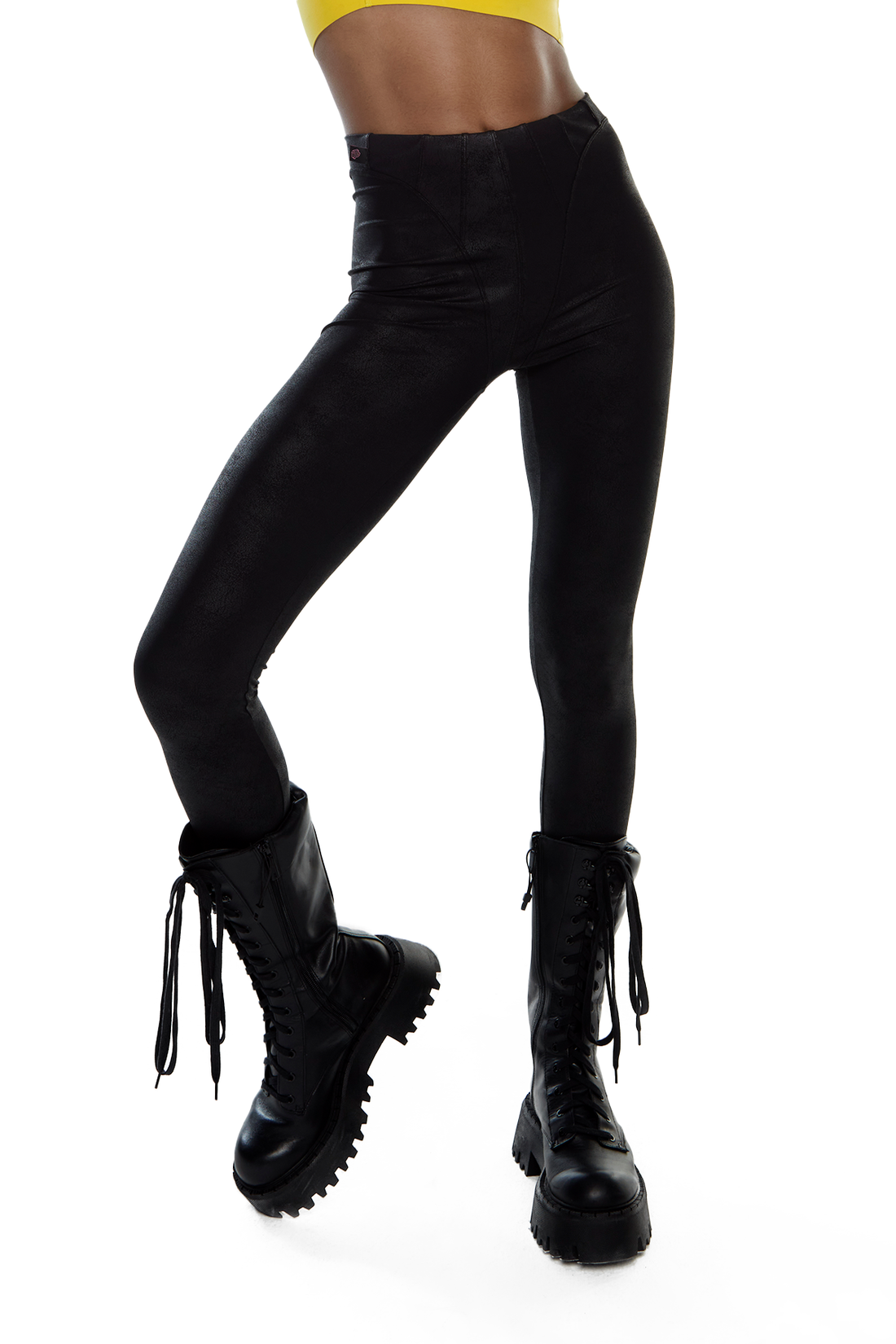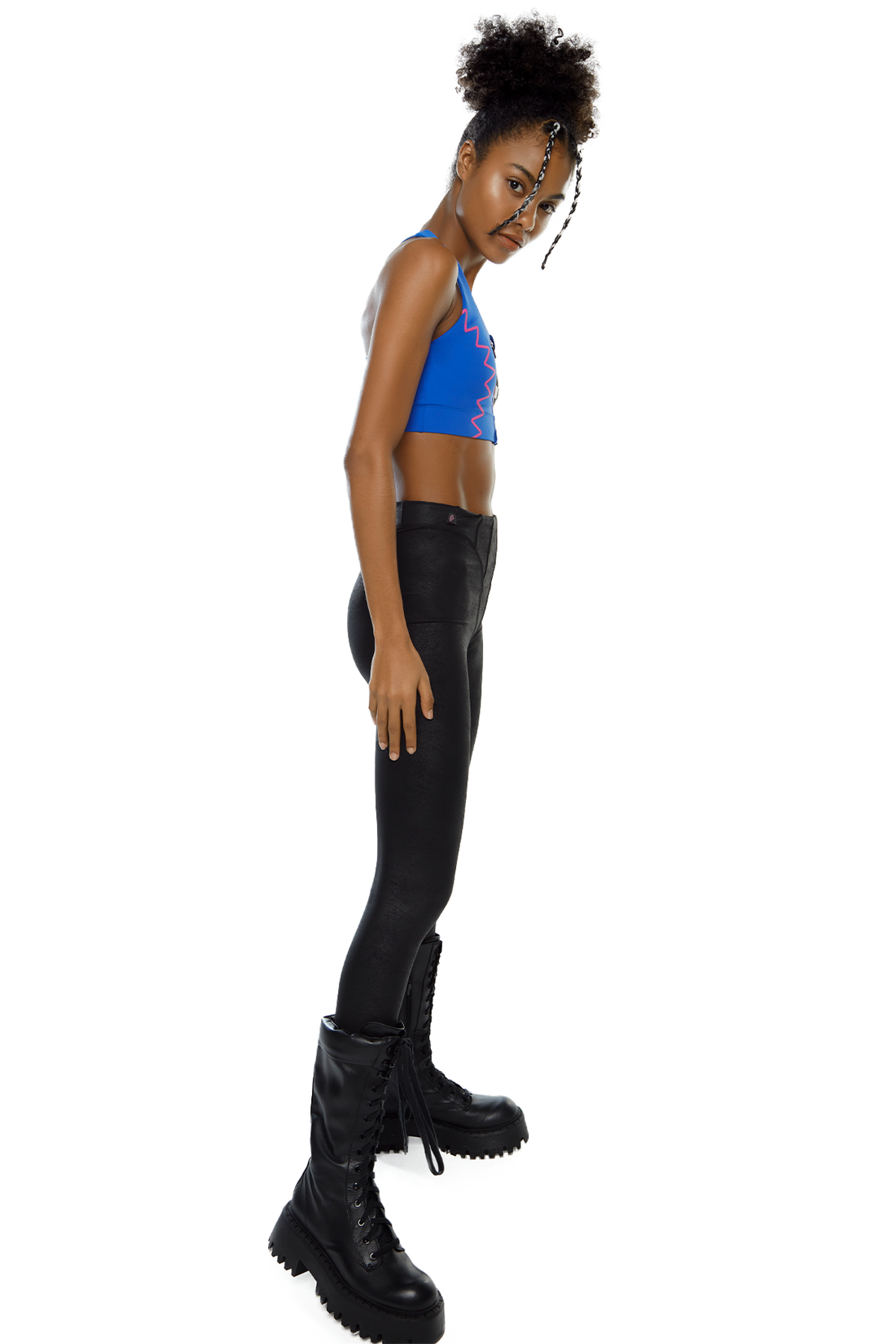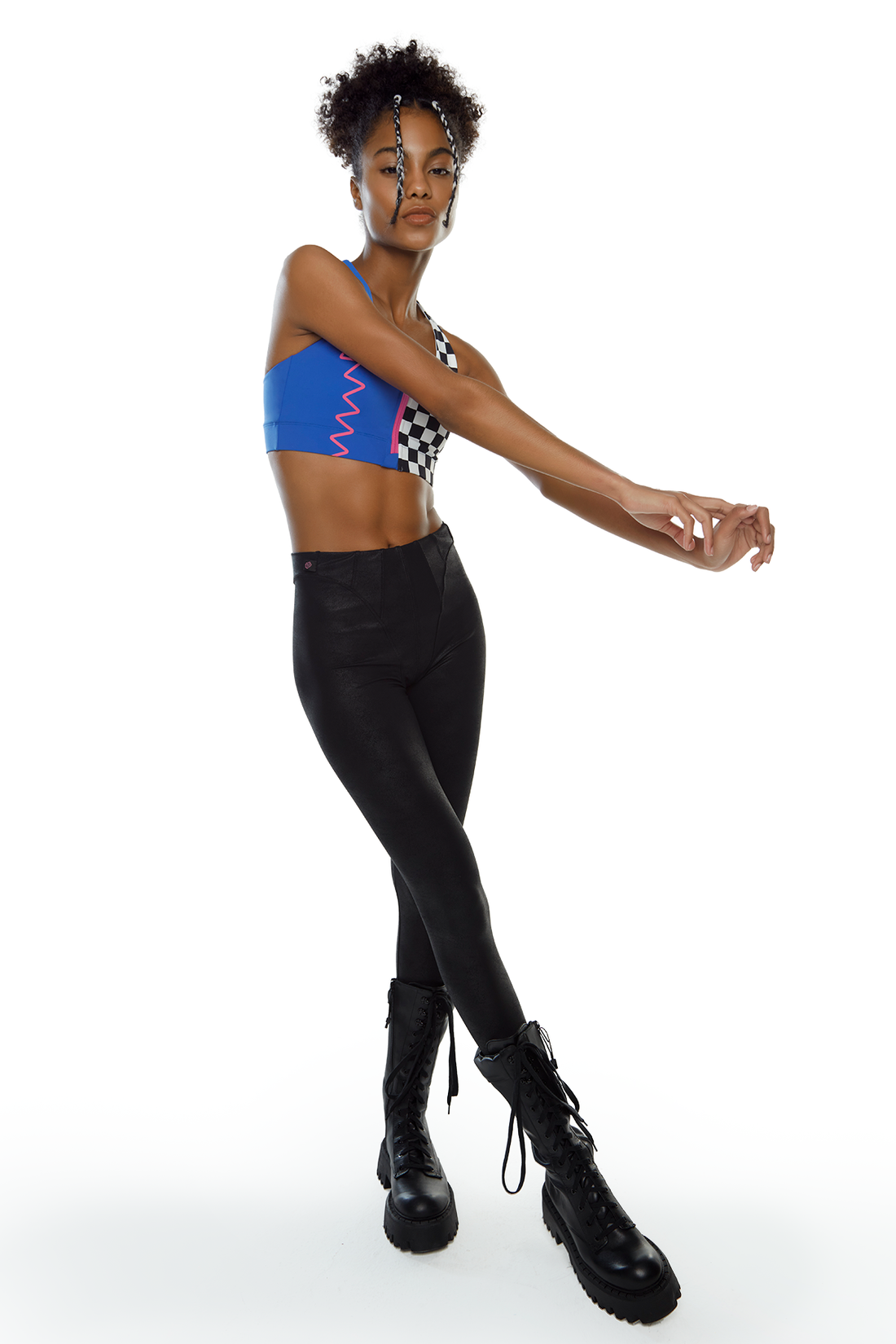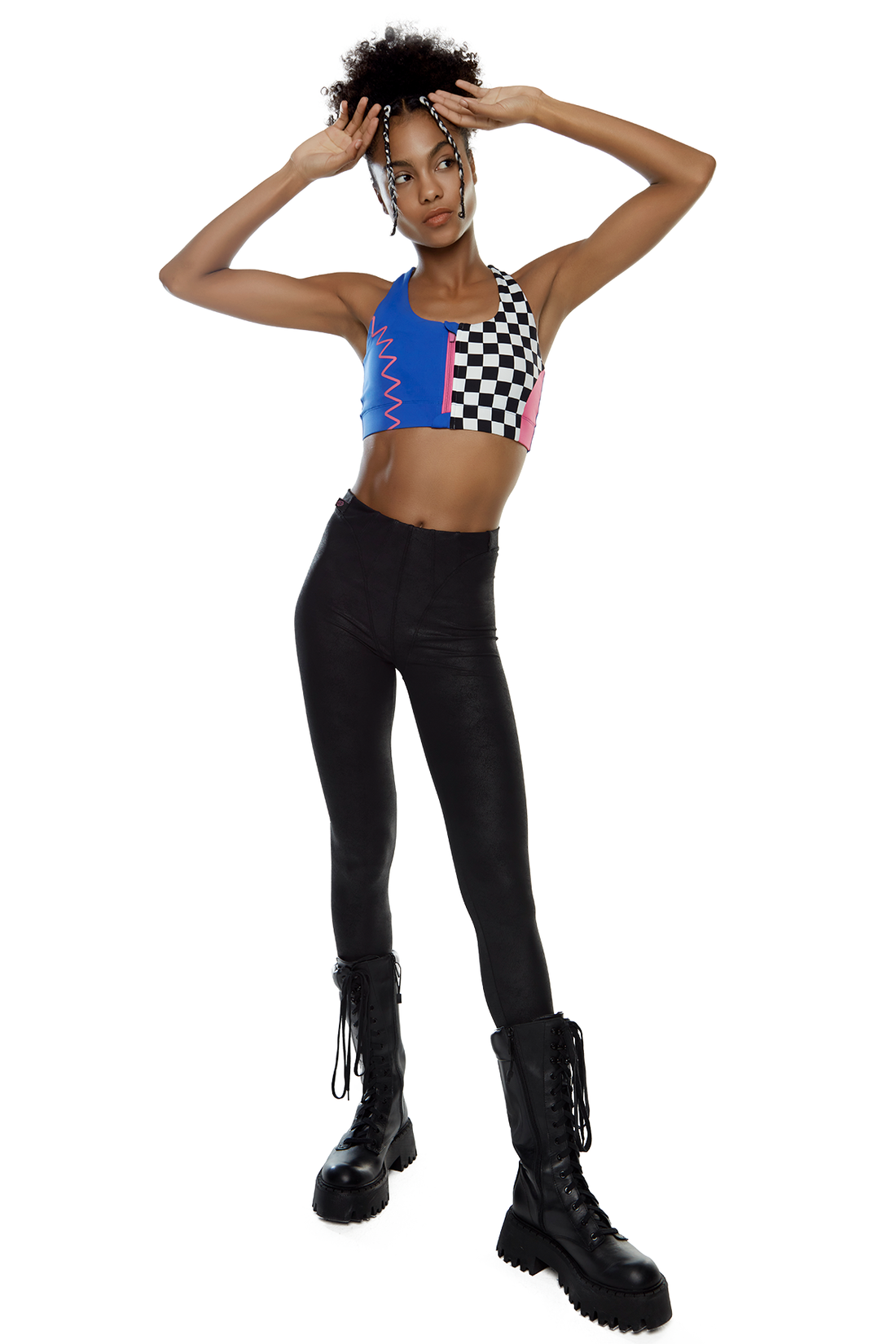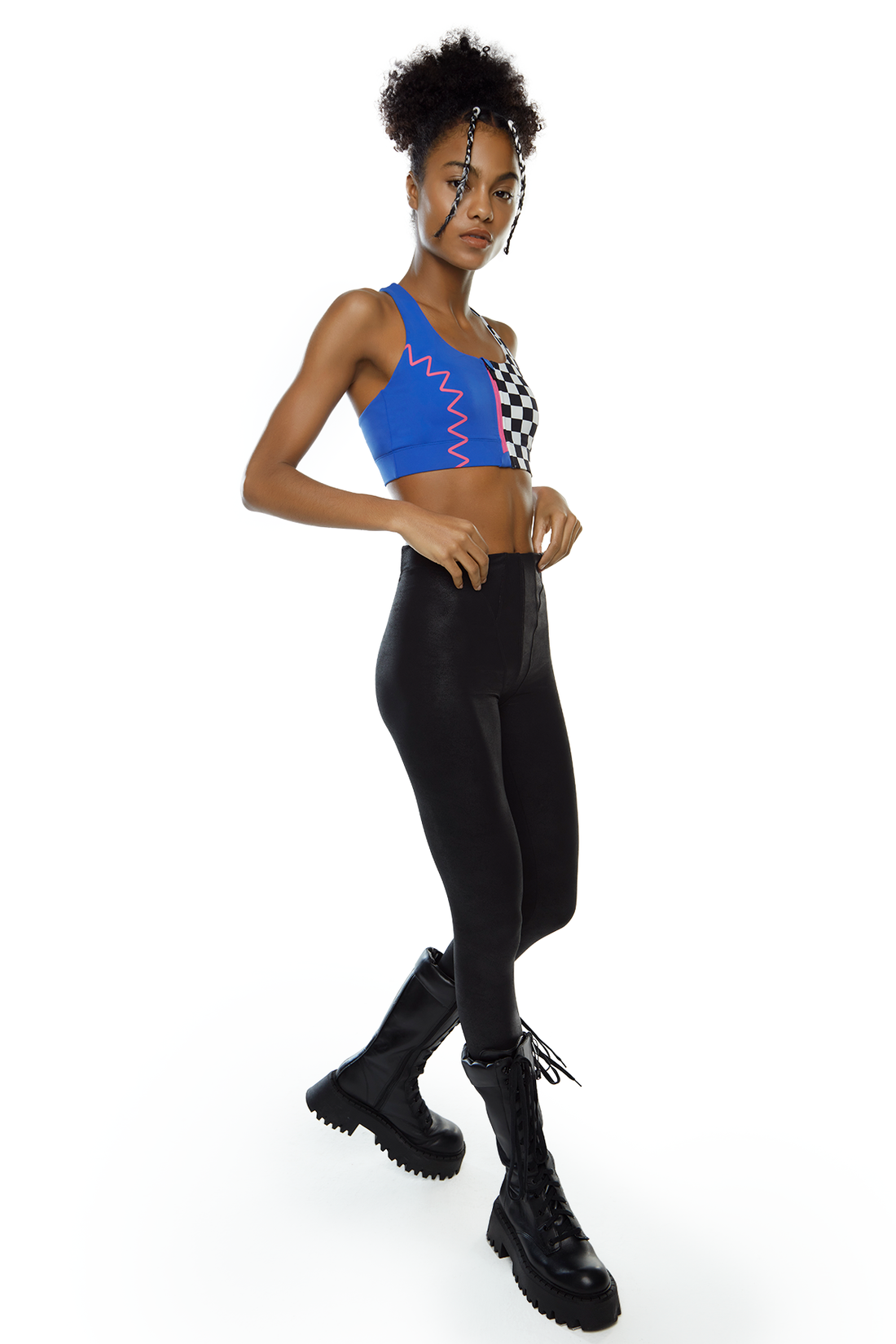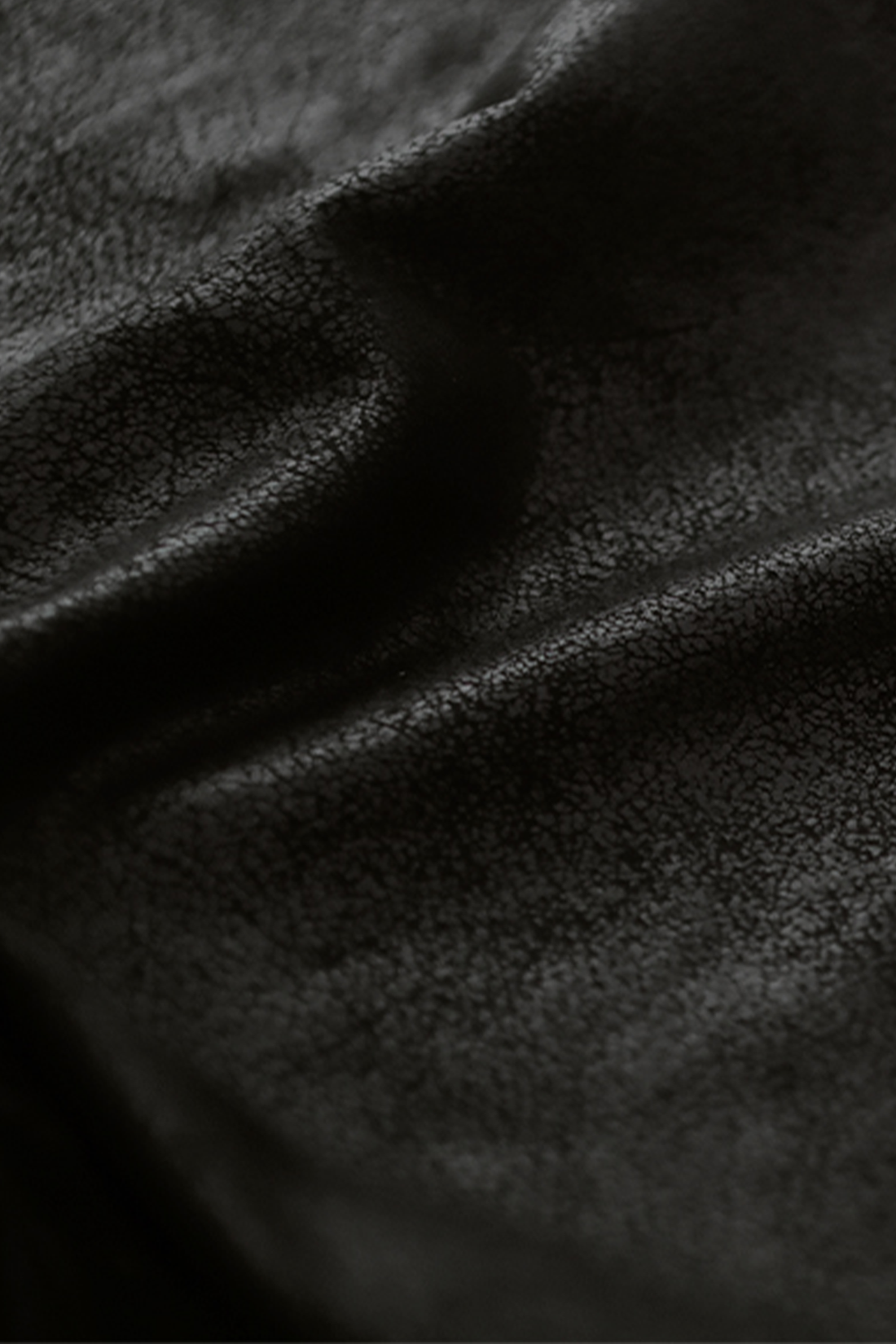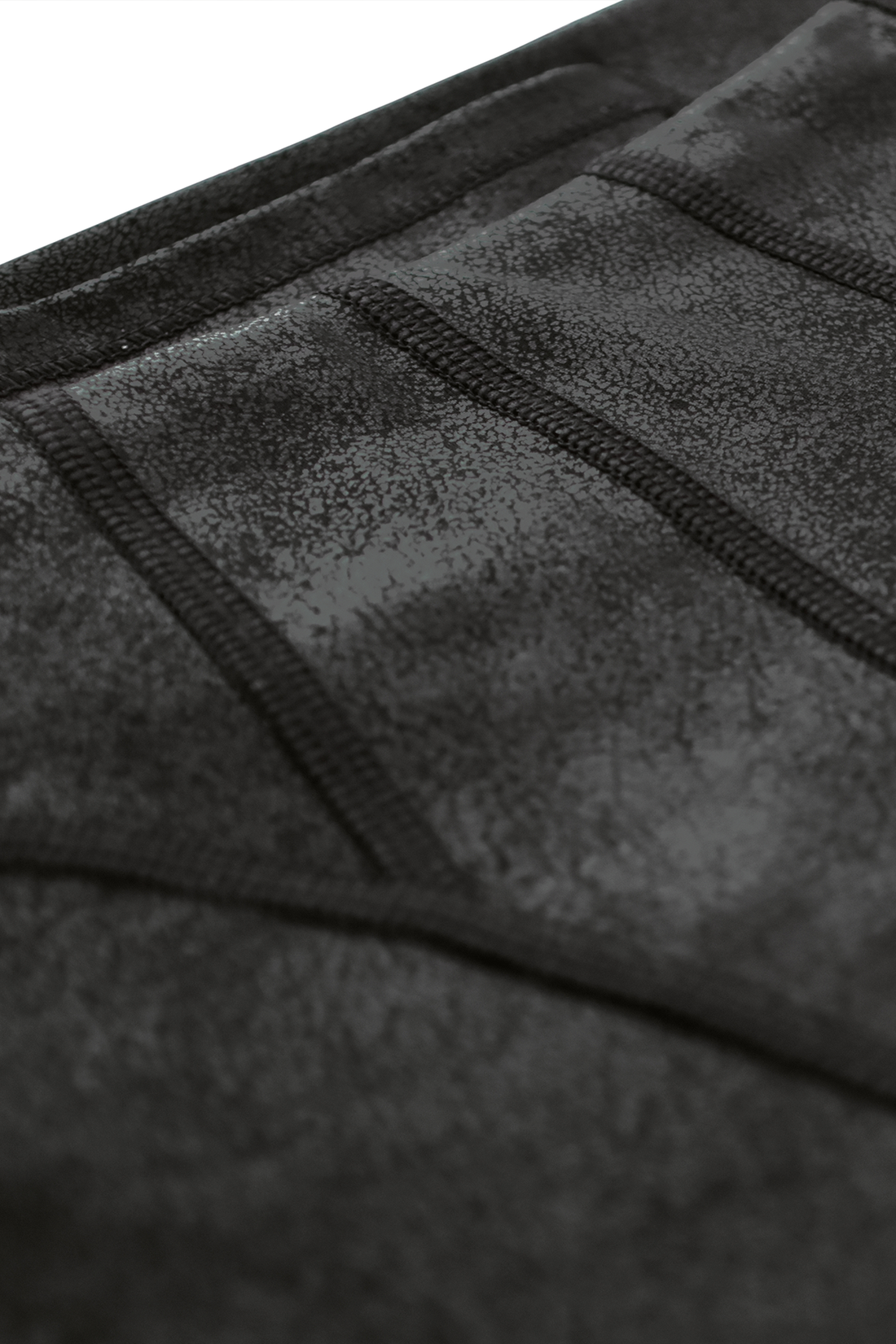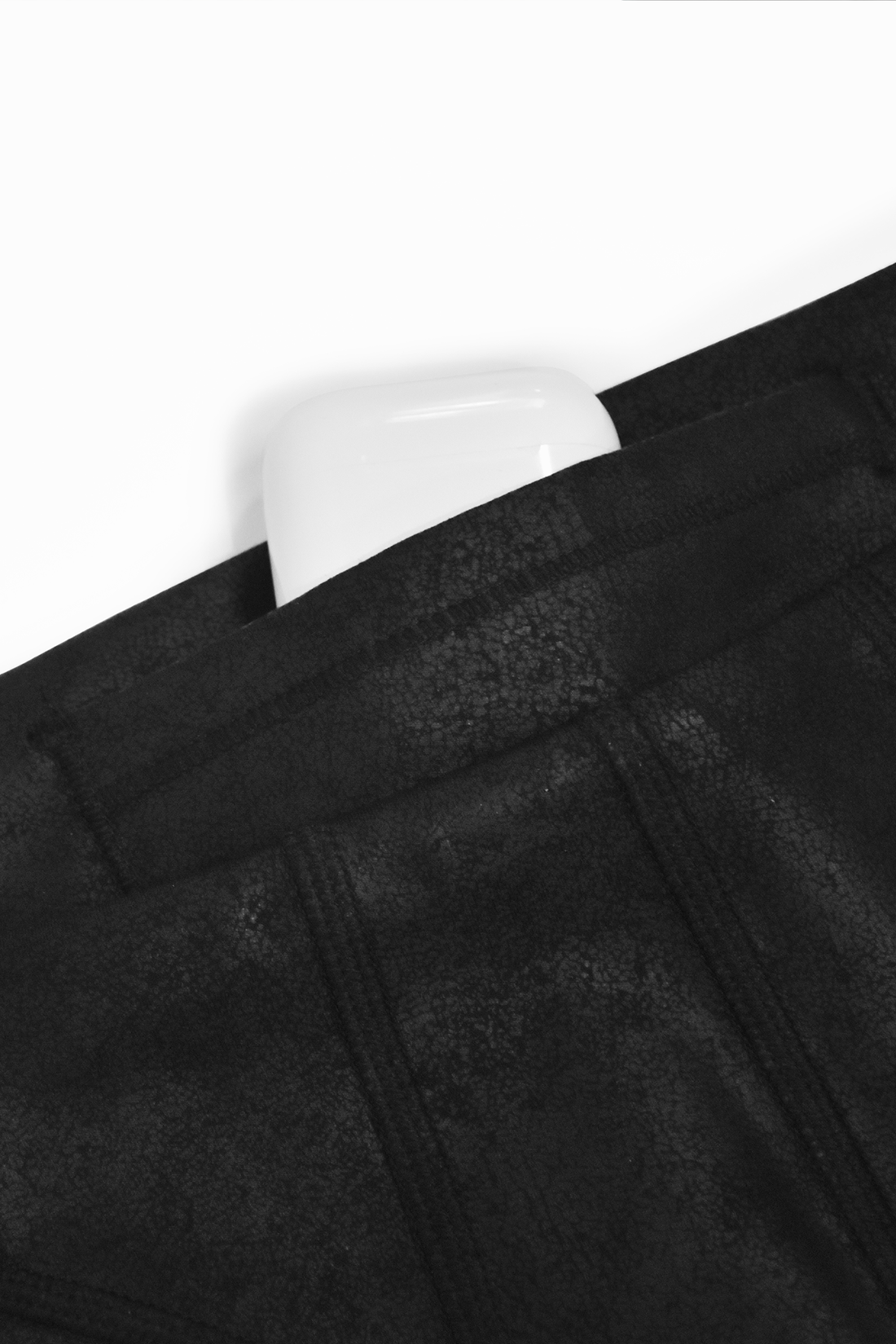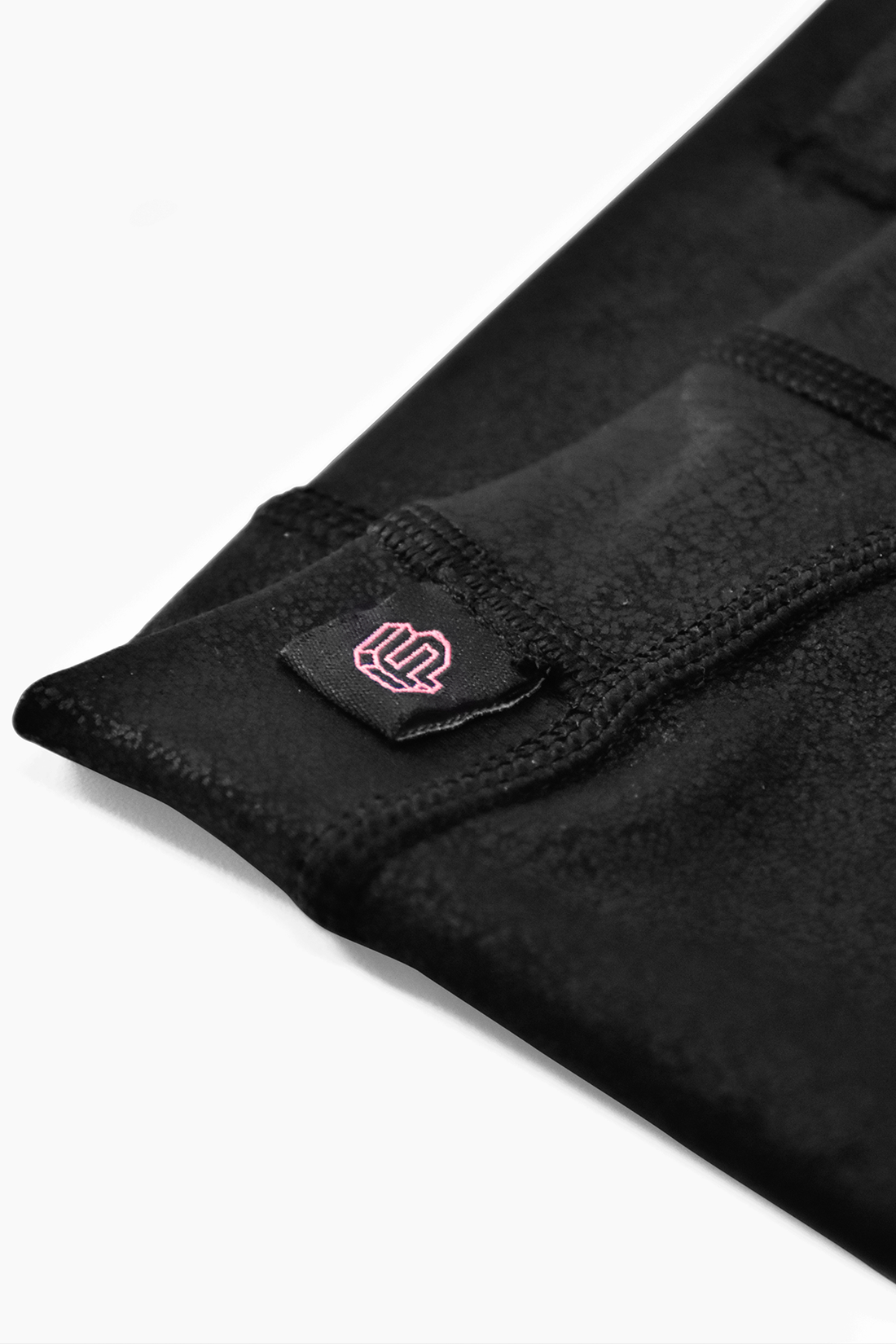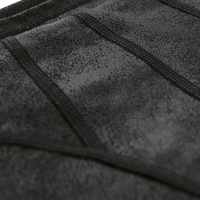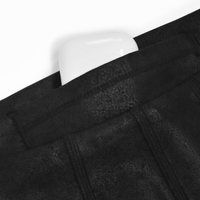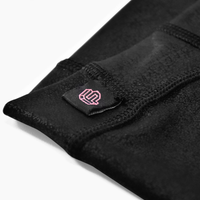 Faux Leather Black Leggings
Get ready to make a statement with our Faux Leather Black Leggings!
Made with our special fabric, these leggings have a cool cracked, leather-like finish that's sure to turn heads. Our leggings also leverage 3D plate-making design technology to provide highly-accurate body-fit modeling that maximizes comfort and mobility.
Inspired by the vintage corset waist and human anatomy, the waist stitches designs enhance your attractive body lines, while a hidden back pocket adds convenient storage for keys and cards during your workouts. Whether you're hitting the gym, running errands, or just relaxing at home, the Faux Leather Black Leggings are the perfect combination of style and functionality.
Buttery-soft
Airy
Breathable
• To avoid premature fading, add a small amount of
salt to the first wash 
• Always clean as soon as possible after use and soak
for 10~15 minutes pre-wash for best results
• Wash separately to prevent cross-infection and
staining
• Hand wash in warm water and avoid aggressive rubbing
to preserve fabric elasticity and shape
• Dry with low heat, do not iron or dry clean at high
temperatures, and do not bleach
materials
72.2%% Nylon / 27.8%Spandex
Four-way stretch
Breathable
Moisture Wicking
Quick-drying
key features
3D-pattern making technology
Fewer seams, less friction
Back pockets