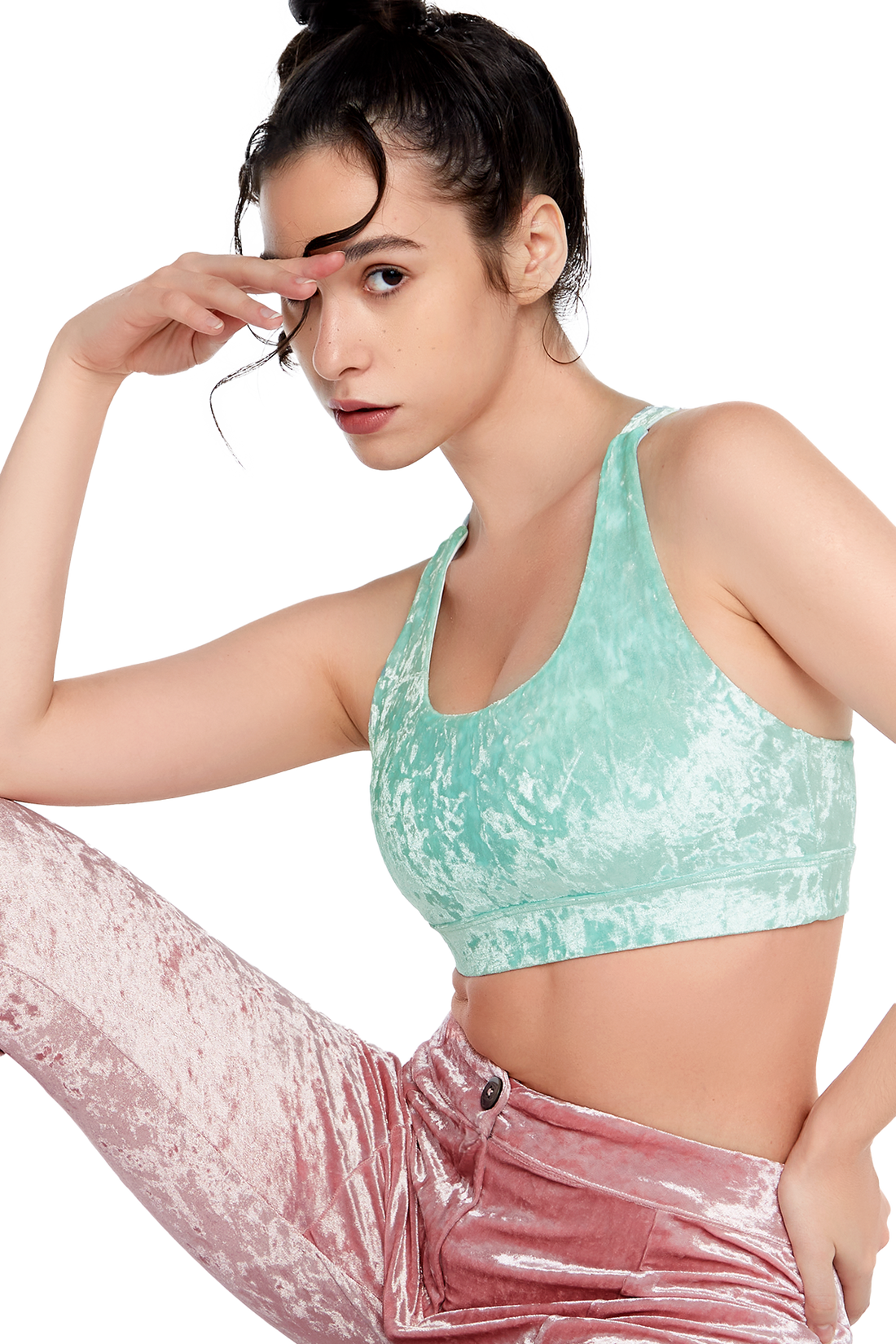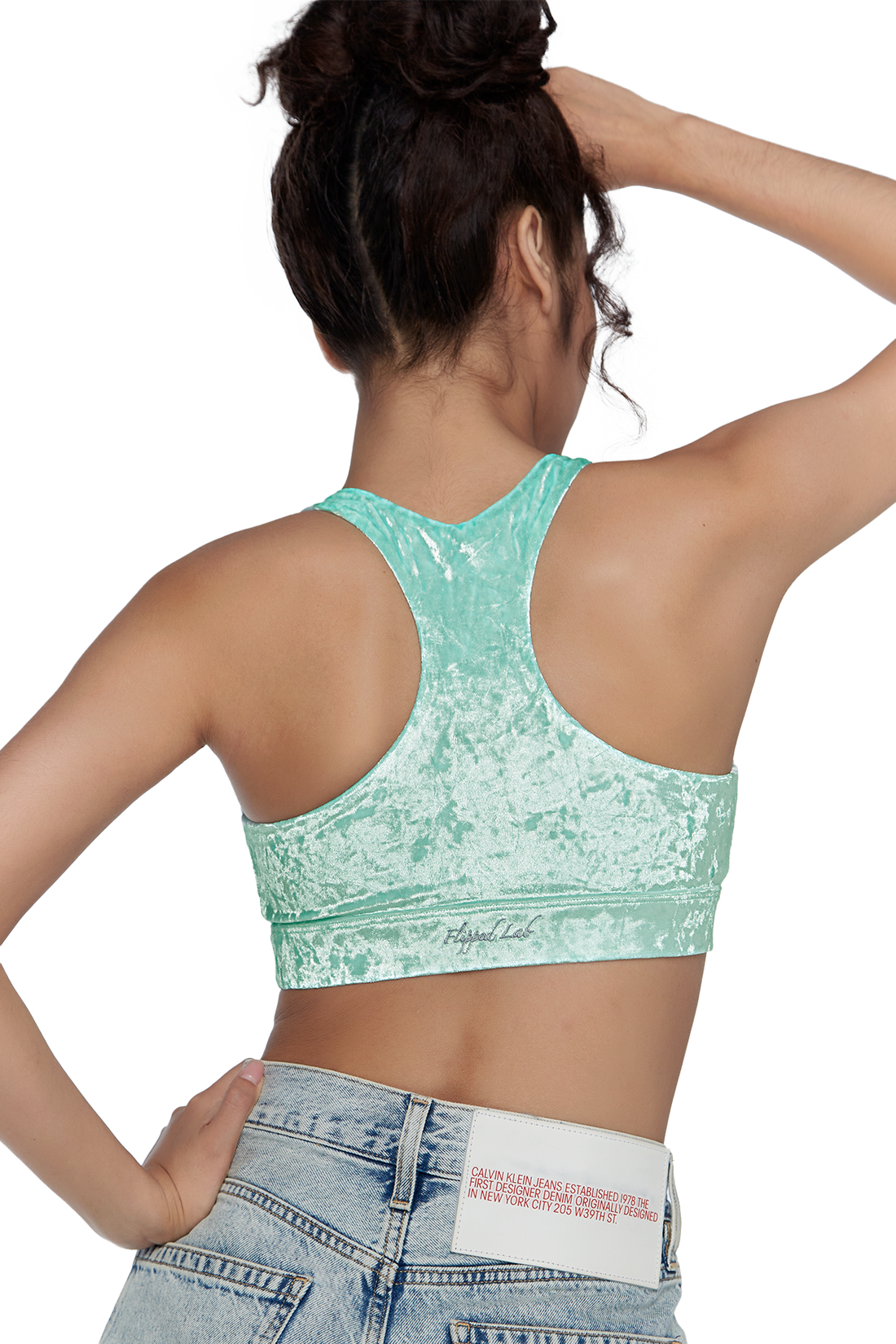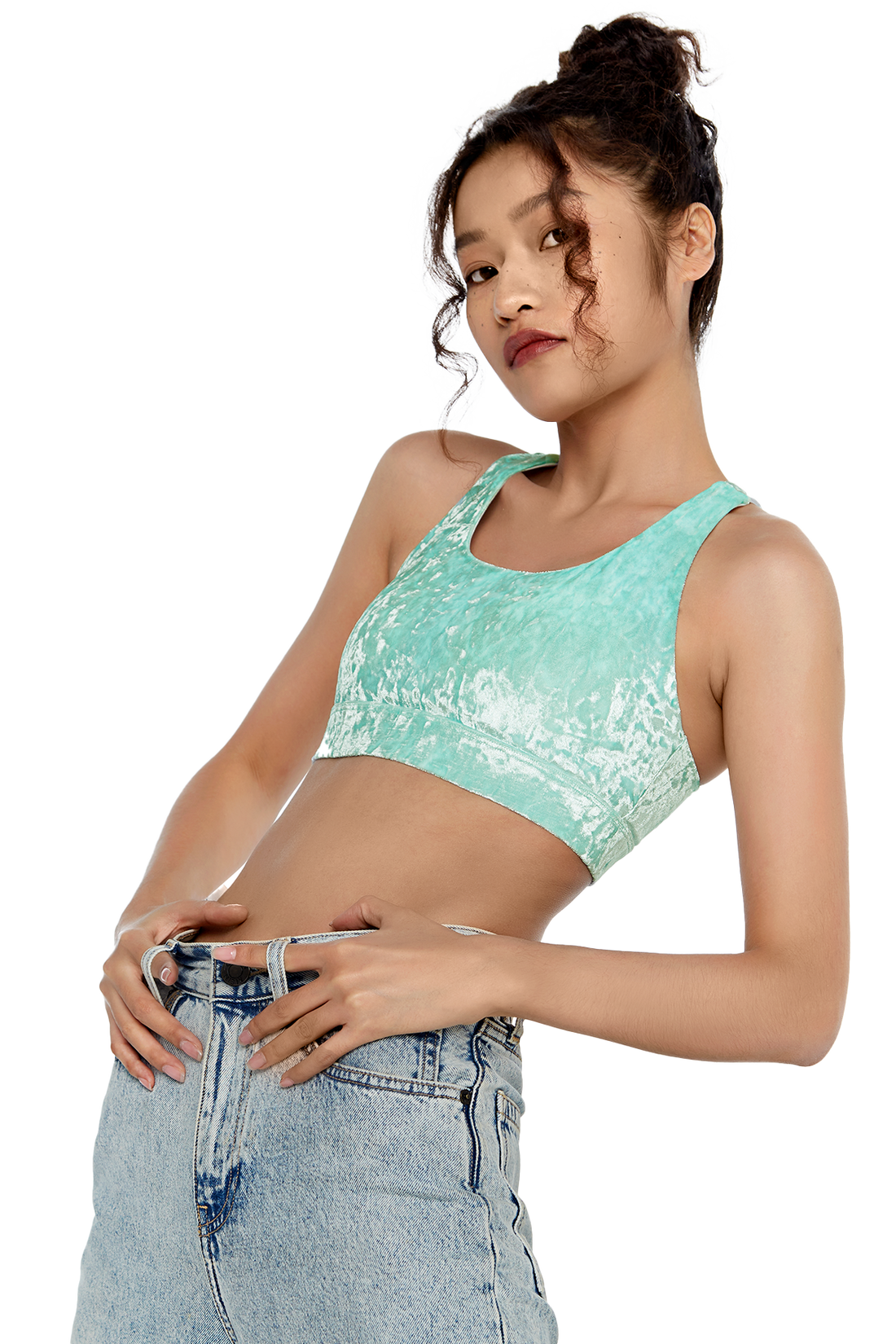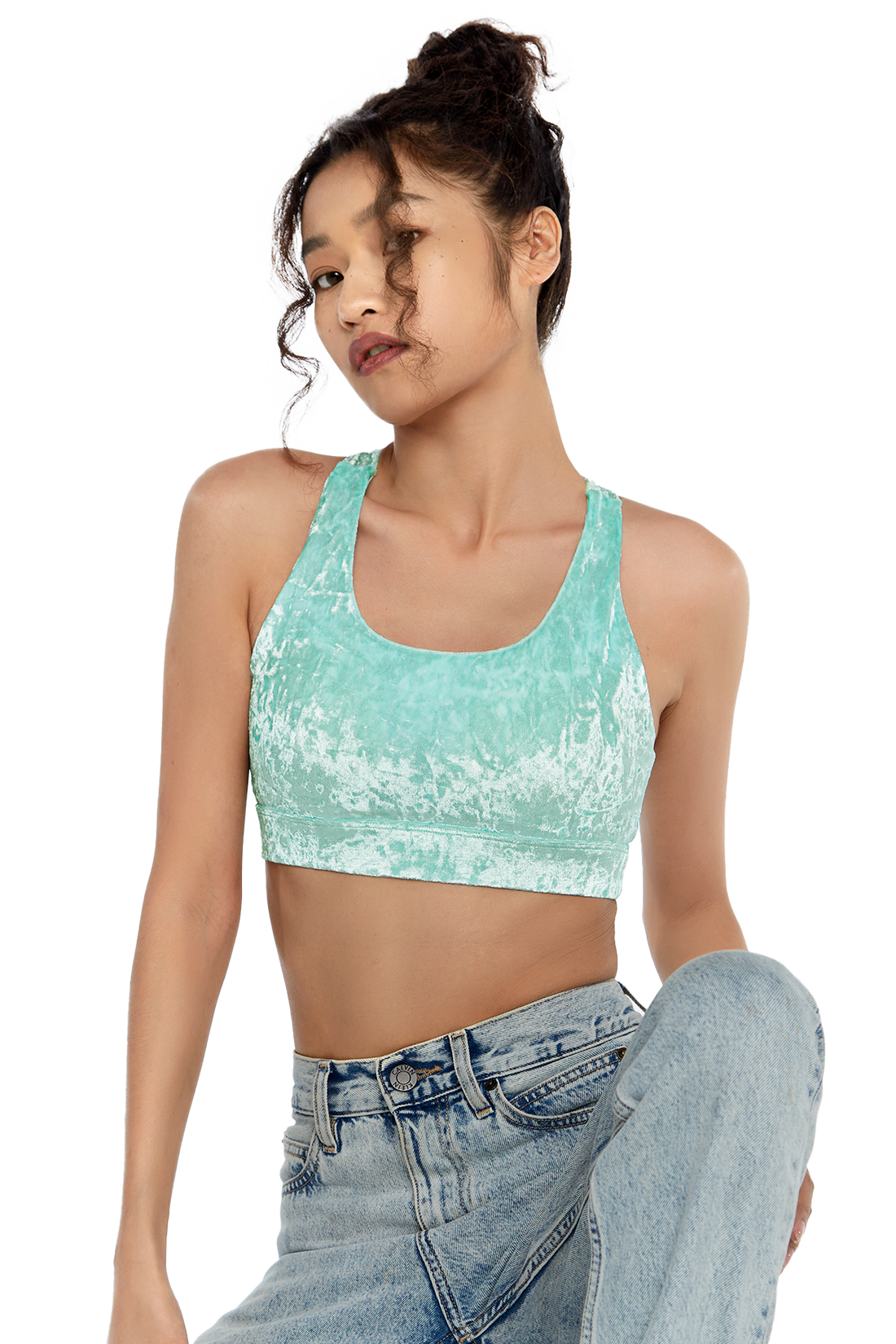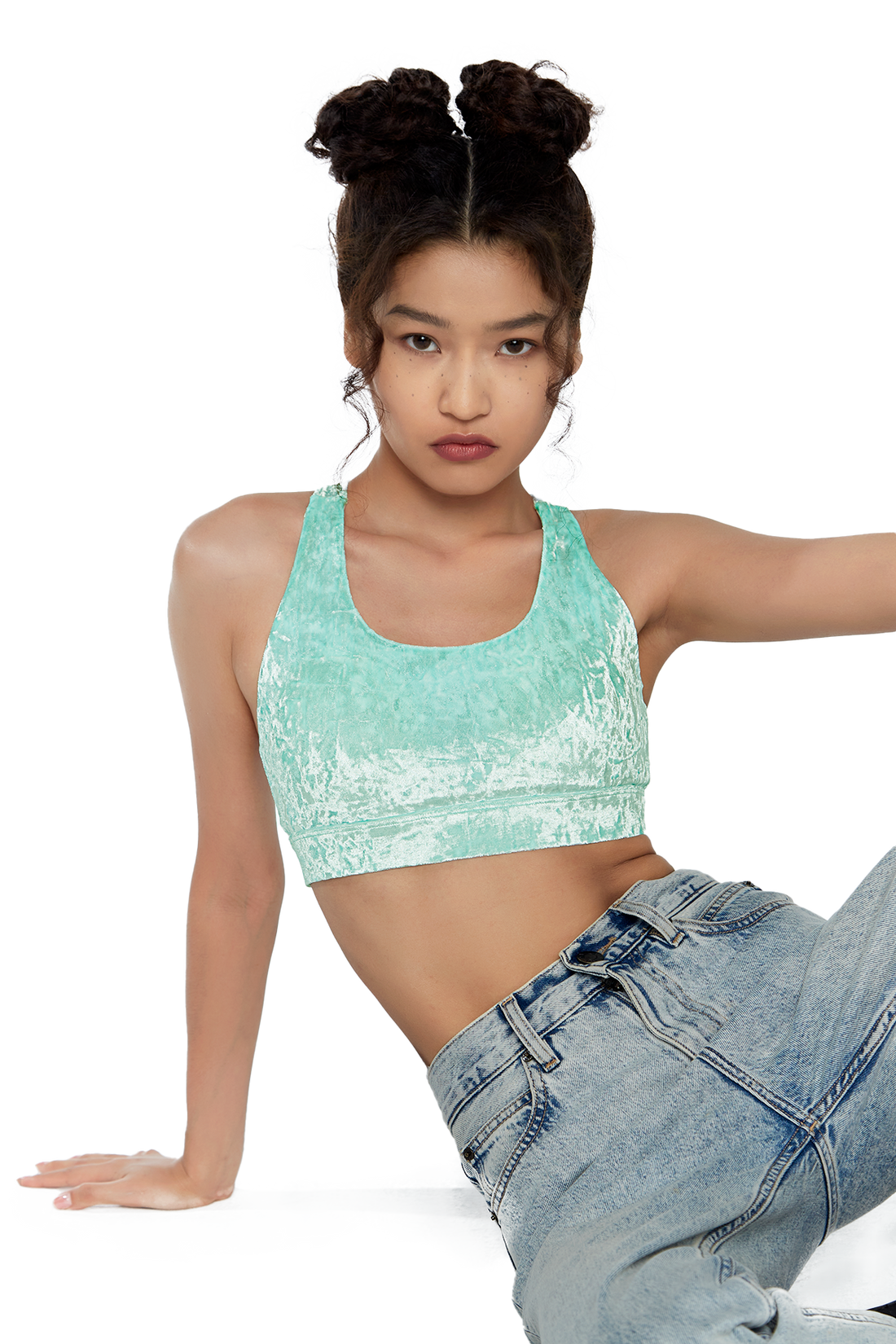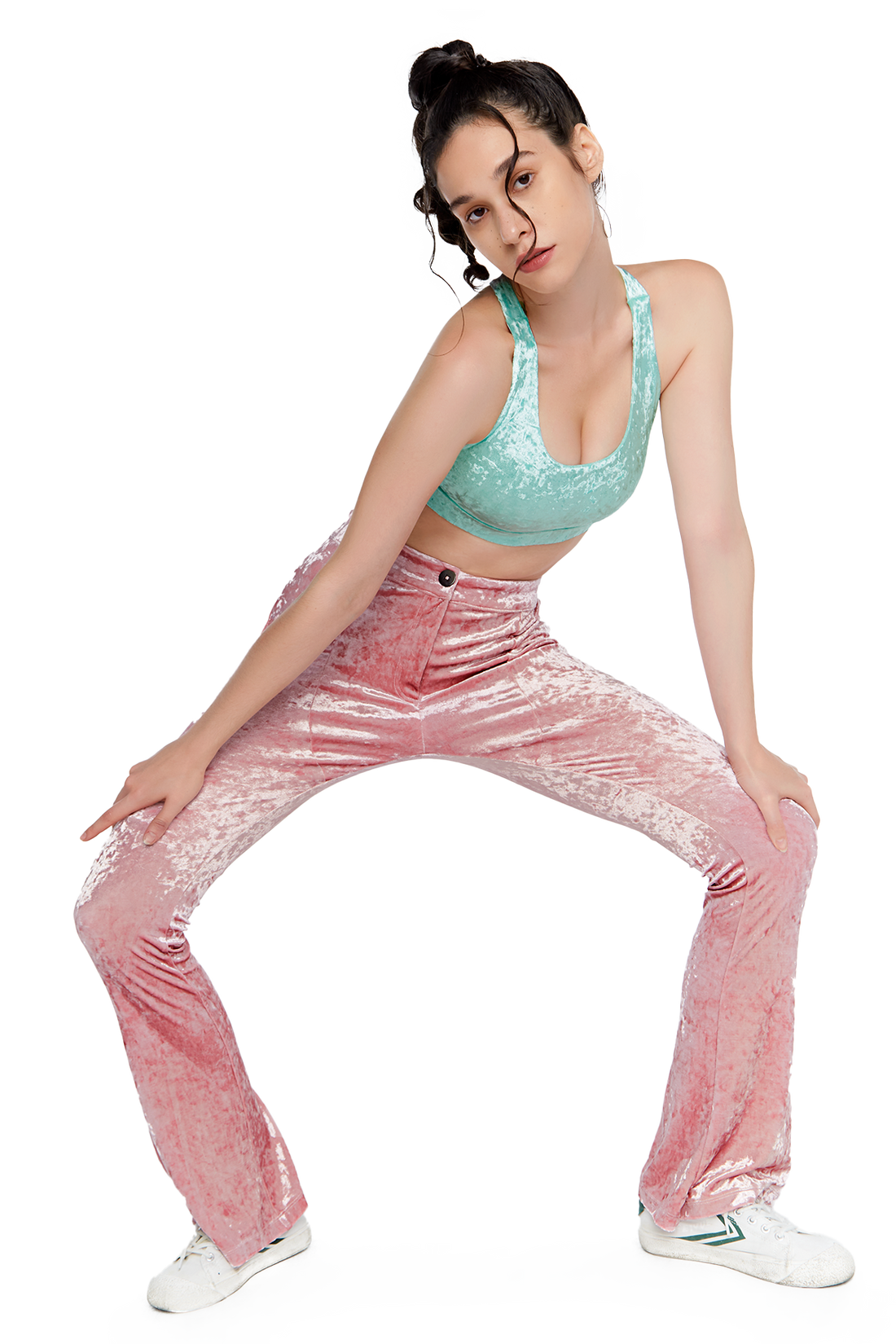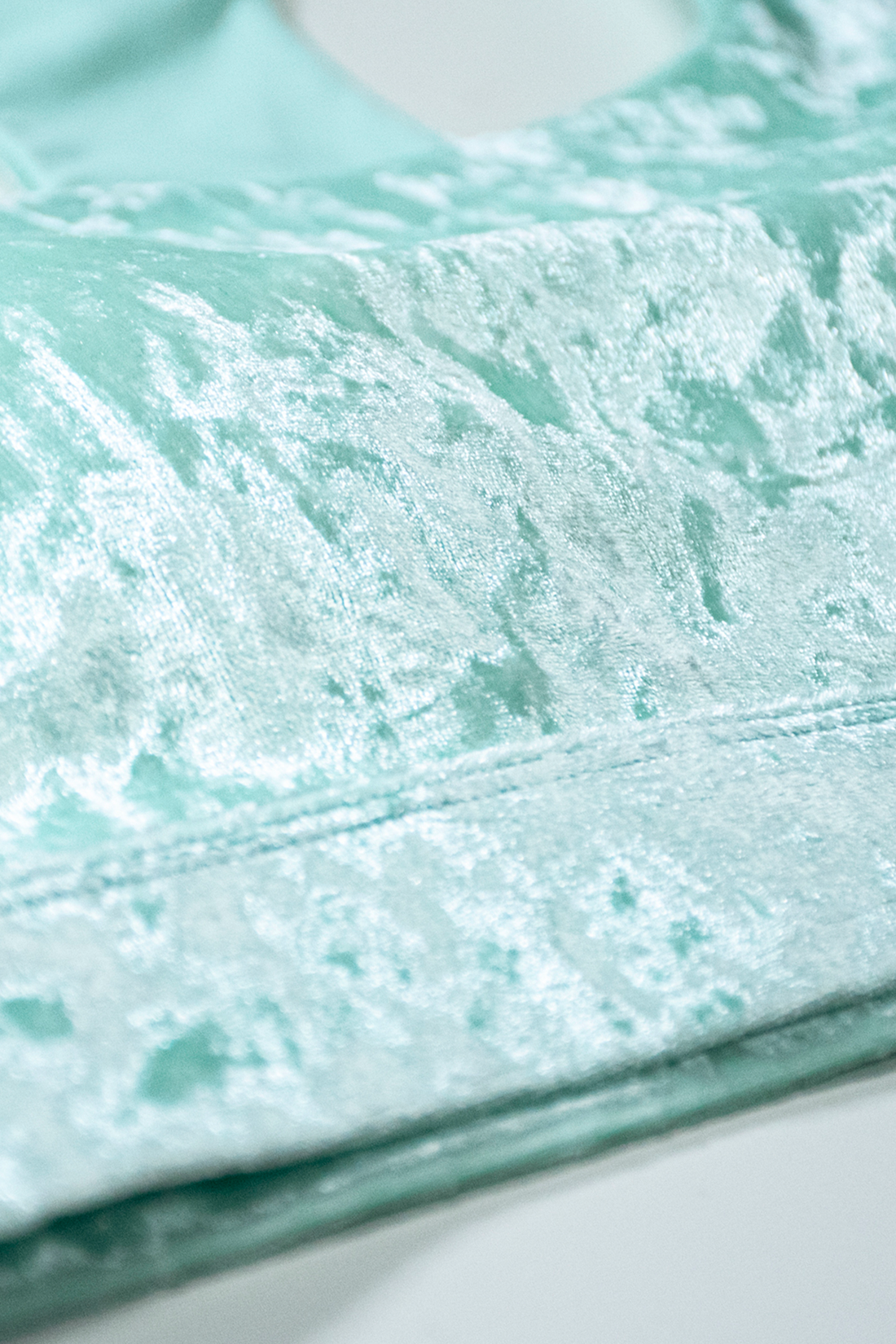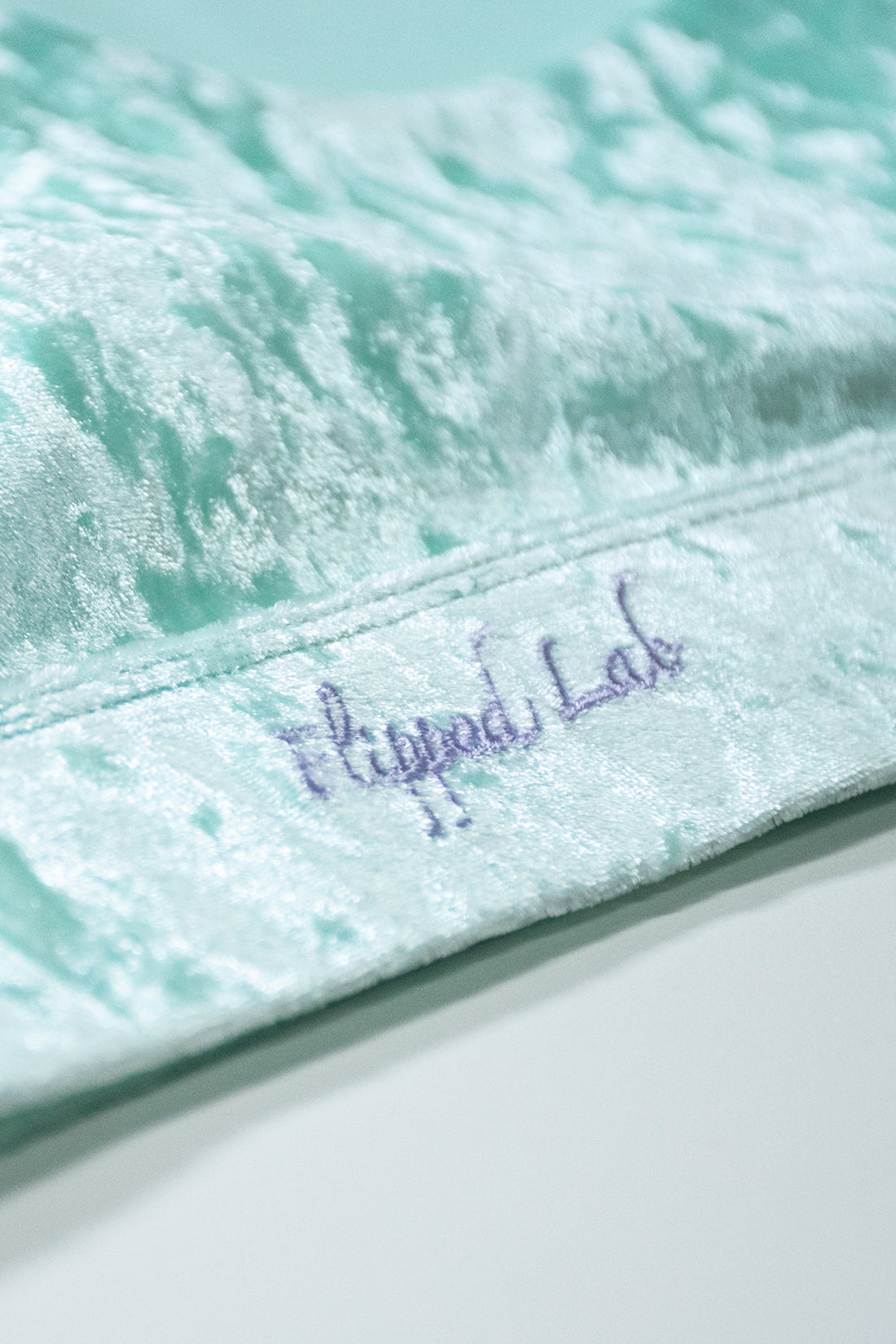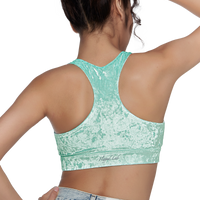 Our Dreamy Mint Sports bra's unique velvet texture brings you energy and allows this bra to work equally well as fitness wear or simply a vibrant addition to your daily wardrobe. The Dreamy Mint Sports bra leverages 3D plate-making design technology, enabling highly-accurate body-fit modeling to conform to your every bend and stretch. Its H-shaped back design provides strong support to let you move with maximum confidence and beauty while exercising and in your daily life. The cups integrate a shape-fast suture design, making the Dreamy Mint Sports bra easy to clean and endurable.
Buttery-soft
Airy
Breathable
• To avoid premature fading, add a small amount of
salt to the first wash
• Always clean as soon as possible after use and soak
for 10~15 minutes pre-wash for best results
• Wash separately to prevent cross-infection and
staining
• Hand wash in warm water and avoid aggressive rubbing
to preserve fabric elasticity and shape
• Dry with low heat, do not iron or dry clean at high
temperatures, and do not bleach
materials
92% Polyester / 8% Spandex
Four-way stretch
Moisture-wicking
key features
3D pattern-making technology
Shape-fast, non-removable padding
Fewer seams, less friction
Hide accessory breast
Embroidery
New fav
New favorite bra. The most beautiful gym bra I have ever seen.
Amazing color
This bra fits perfectly, amazing color, and very stretchy.