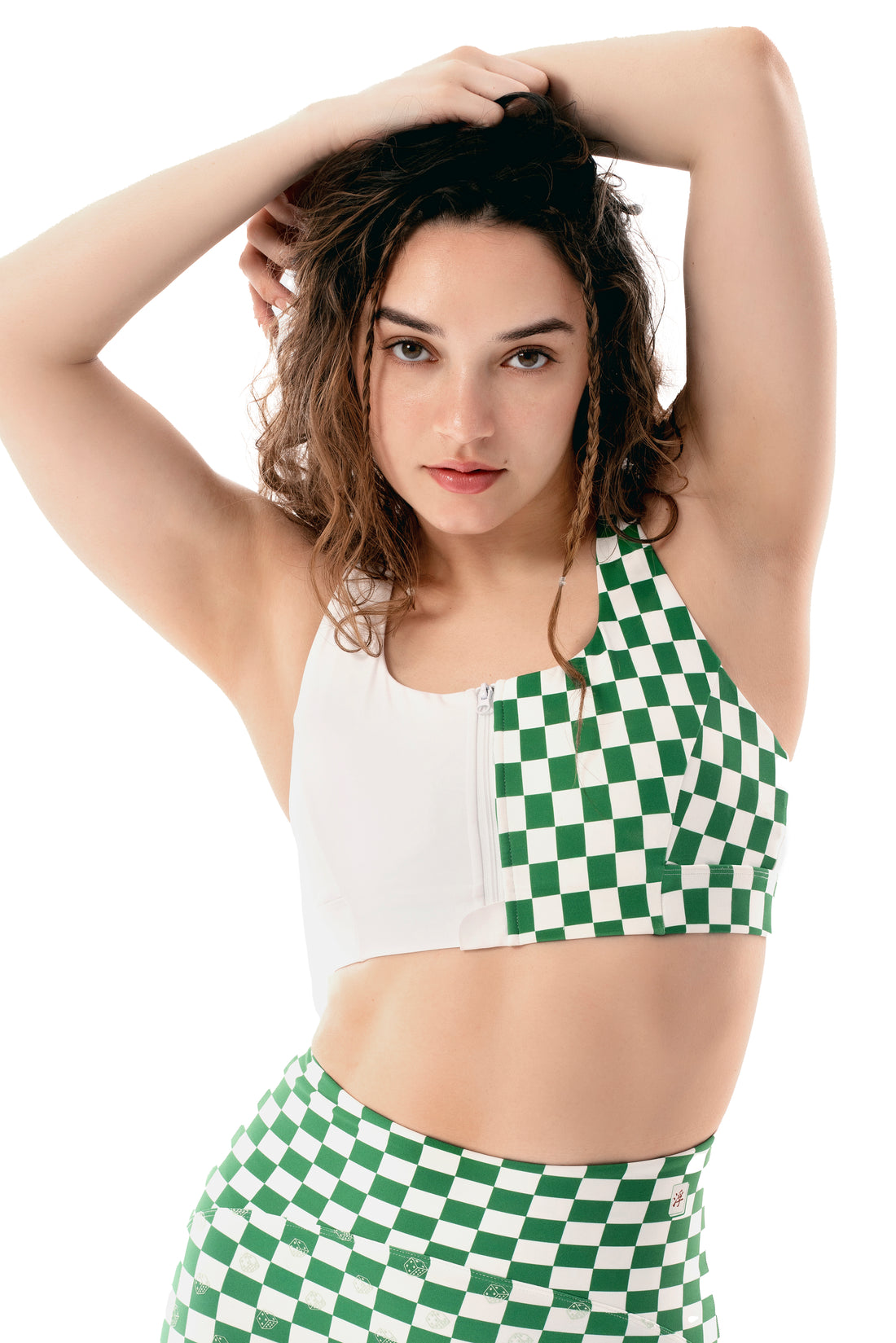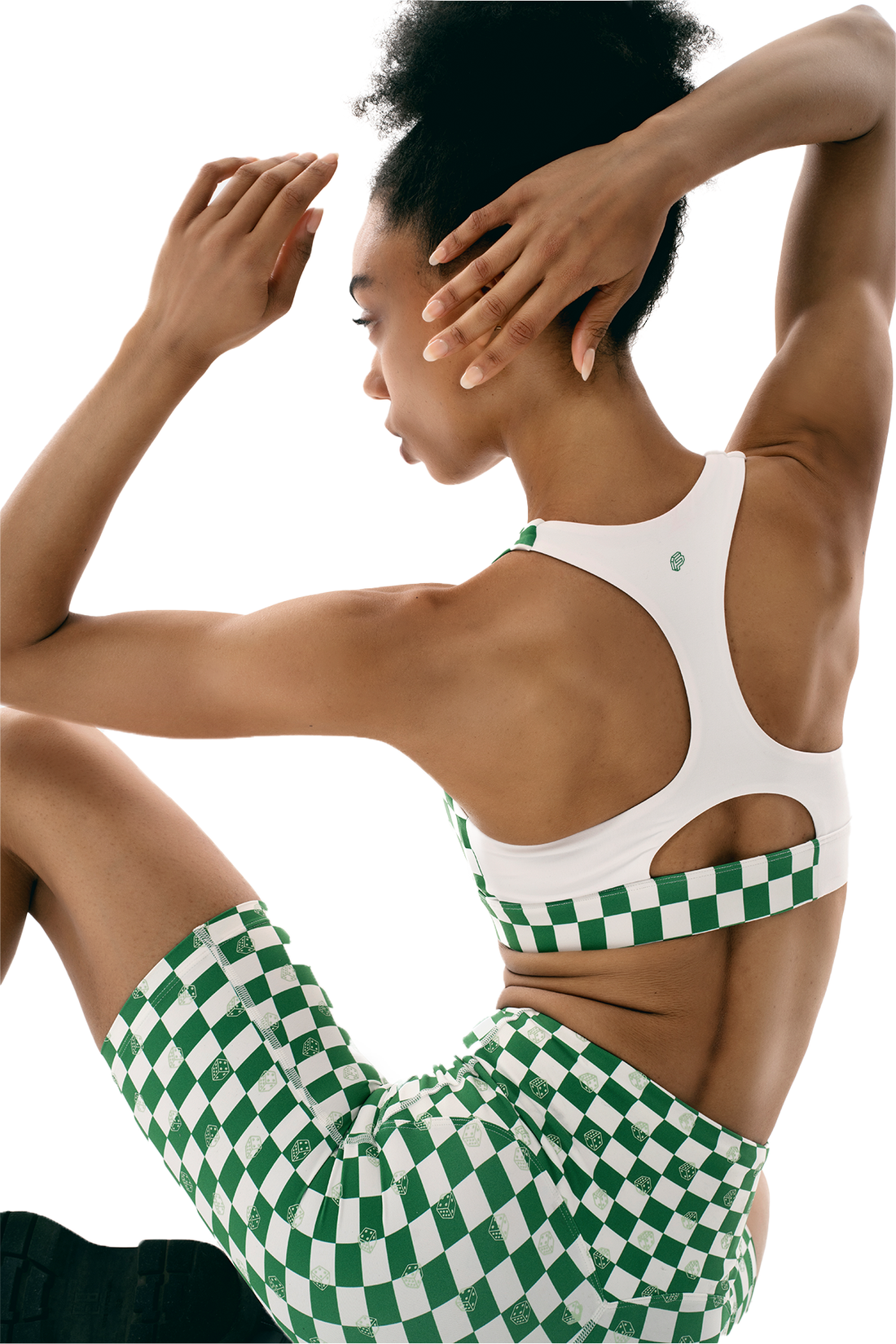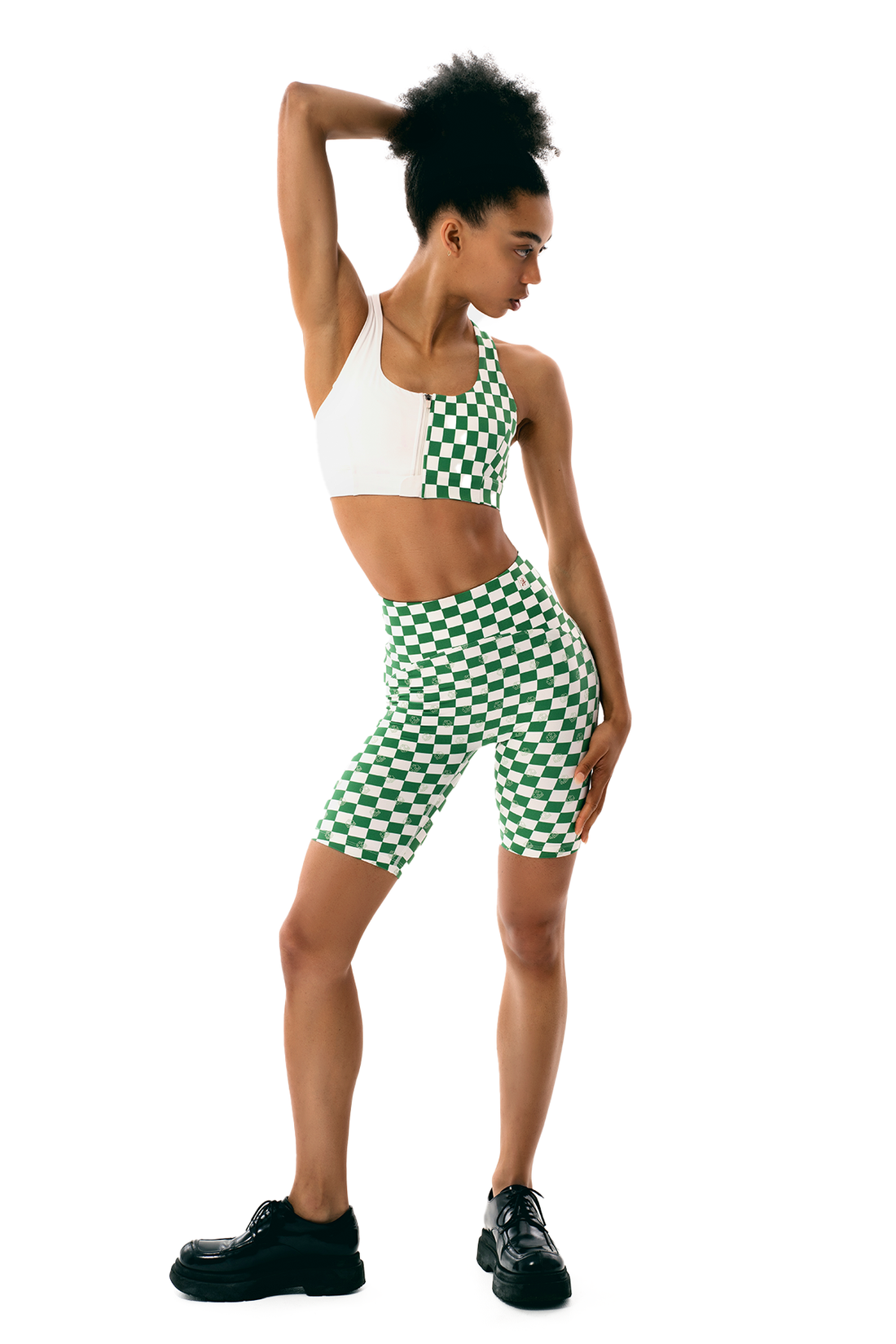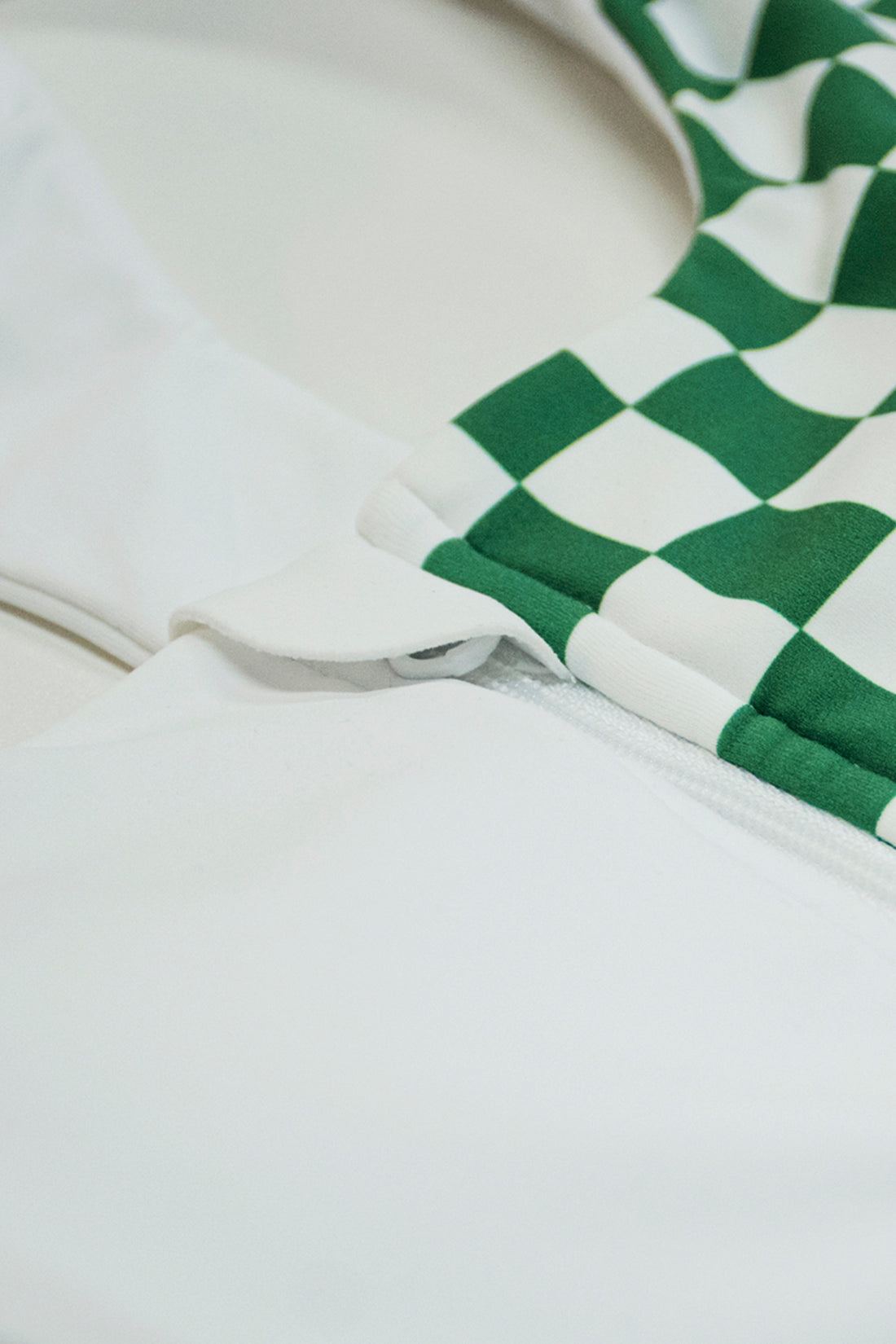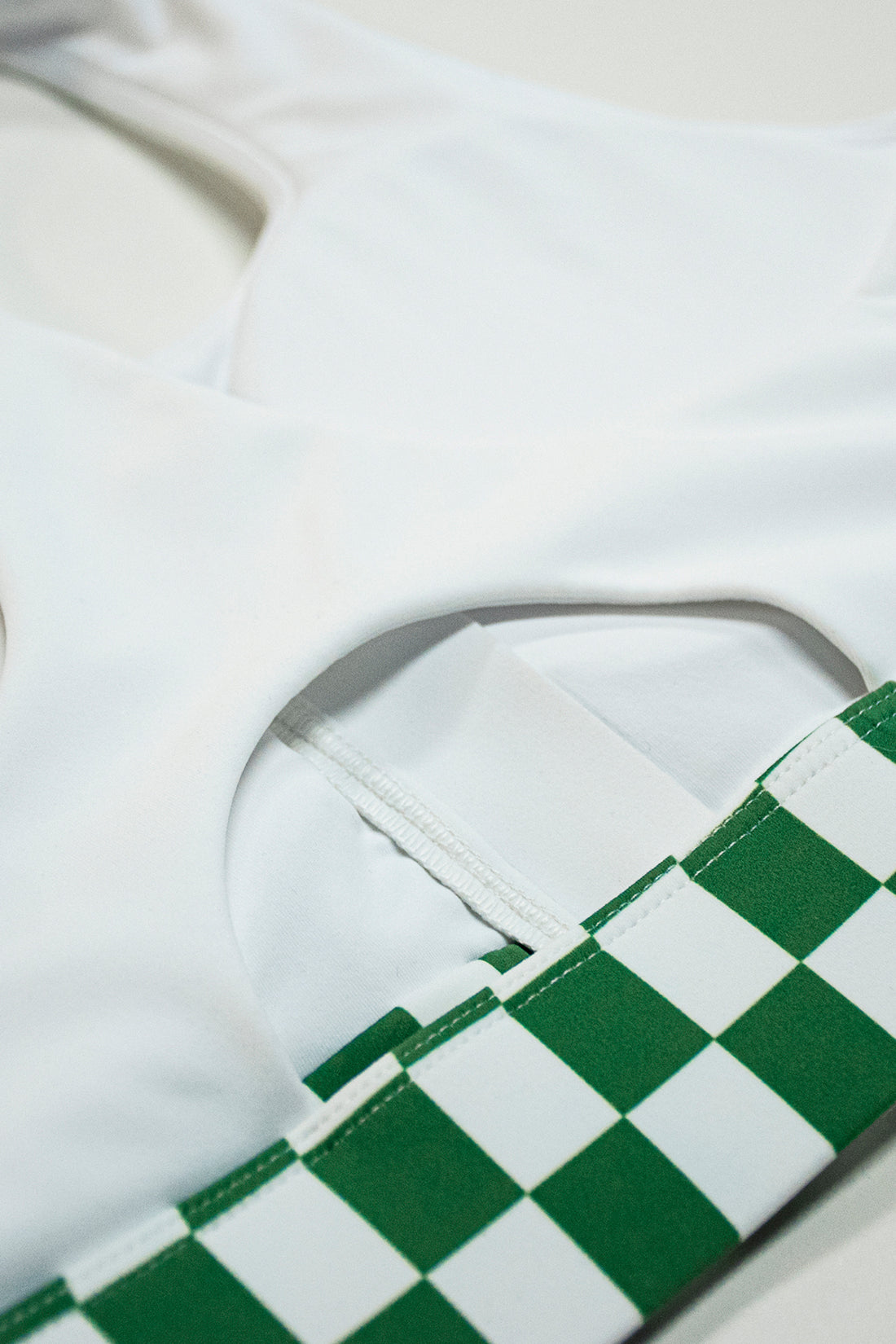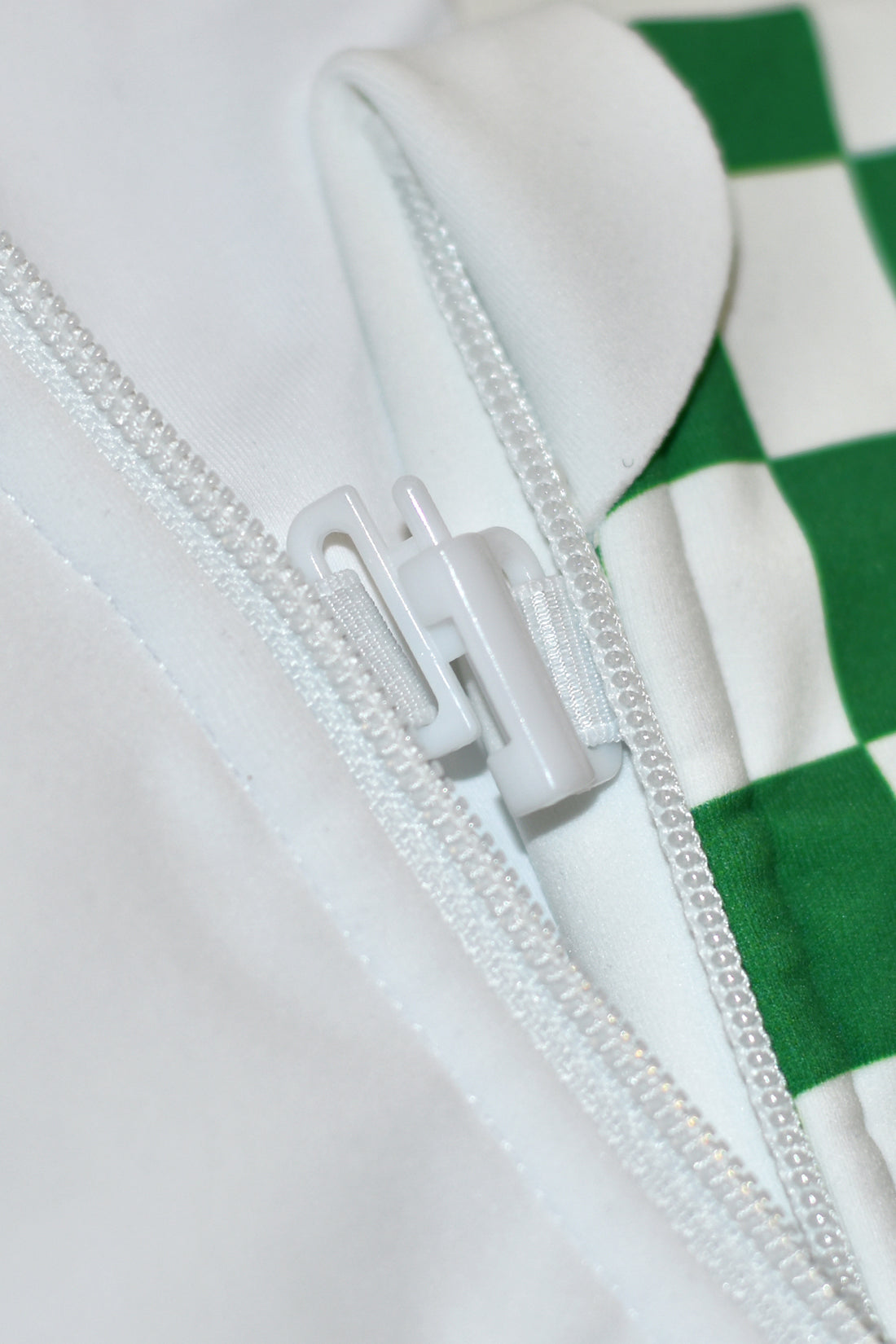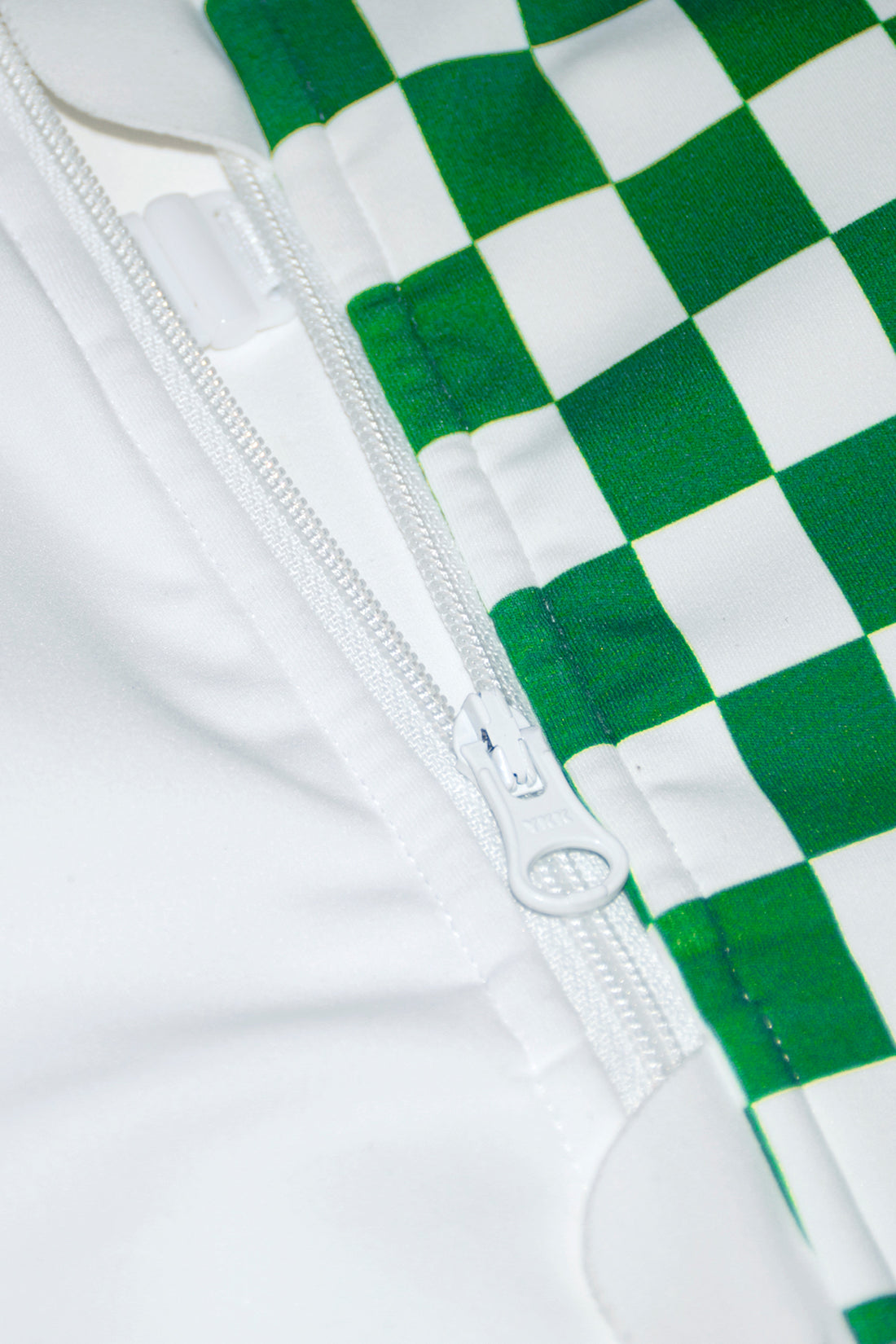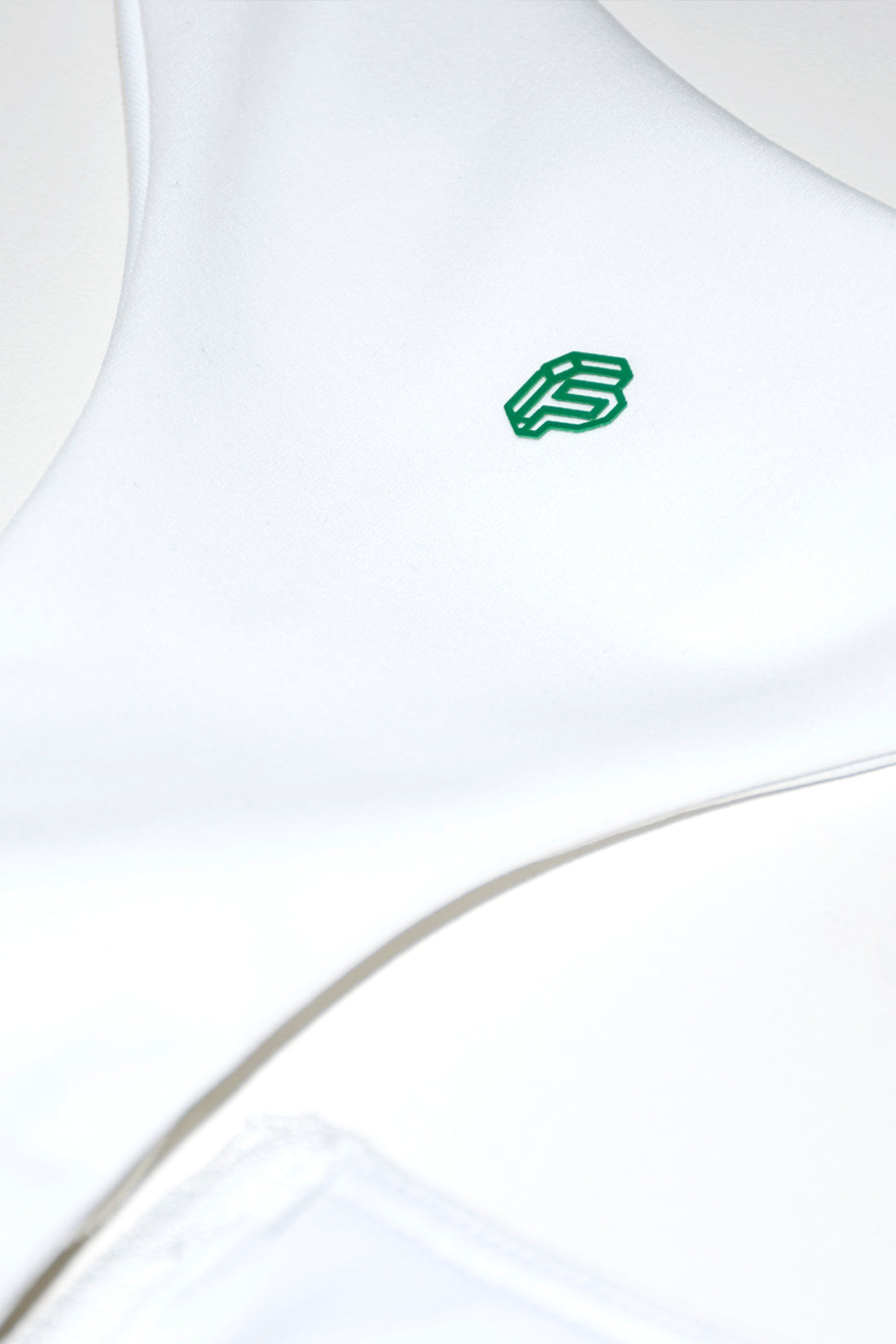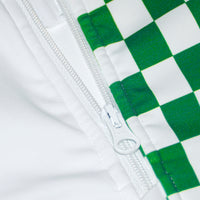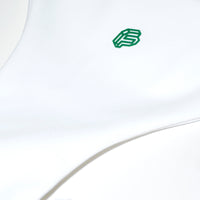 Inspired by the classic Chinese game Mahjong, our Mahjong Zipper Bra's half green and white checkered pattern creates a uniquely distinctive look.
The front chest zipper design allows a free-wearing fit. Zipper garage prevents chafing, sliding down or up.

The Mahjong Zipper Bra leverages 3D plate-making technology, which enables accurate modeling and body-fit to conform to your every bend and stretch. The bra's H-shaped back is specially engineered to enhance support for maximum freedom, comfort, and self-confidence in your exercise and daily life. The cups integrate a shape-fast suture design, making the Mahjong Bra both easy to exercise in and to clean. Pair with our Mahjong shorts for a knockout look!
Buttery-soft
Airy
Breathable
• To avoid premature fading, add a small amount of
salt to the first wash
• Always clean as soon as possible after use and soak
for 10~15 minutes pre-wash for best results
• Wash separately to prevent cross-infection and
staining
• Hand wash in warm water and avoid aggressive rubbing
to preserve fabric elasticity and shape
• Dry with low heat, do not iron or dry clean at high
temperatures, and do not bleach
Materials
70% Nylon / 30% Spandex
Four-way stretch
Anti-microbial
Moisture-wicking
Key features
3D pattern-making technology
Digital printing
Silicone printing
Shape-fast, non-removable padding
Locking zipper
Love it!
These are easy-on and easy-off no matter how sweaty I get. Didn't expect that it offered even more support than the over-your-head type.
Adorable and comfy
The pattern is adorable. I always pair this top with mahjong shorts.